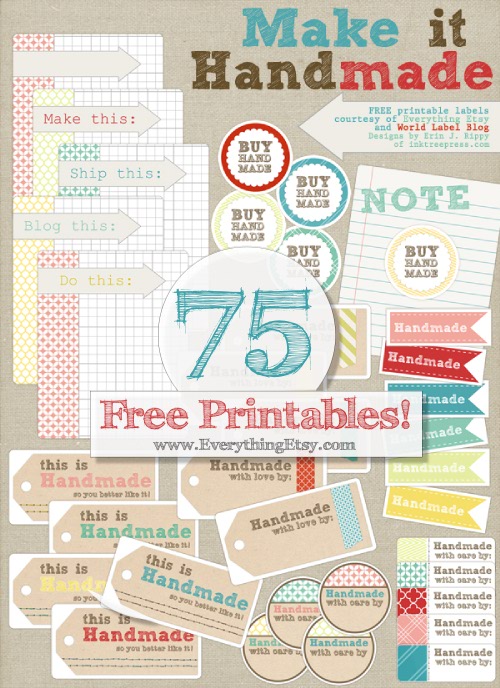 Looking for some free printable labels, gift tags, and fun stickers for your handmade creations? Everything Etsy has teamed up with World Label and designer Erin Rippy of InkTreePress.com to provide you this incredible collection of printable labels and other goodies. All for free and available for download right here!
All Downloads are PDF 8.5×11
Click the download link beneath the design you want!
4″x5″ Designs — 4 per sheet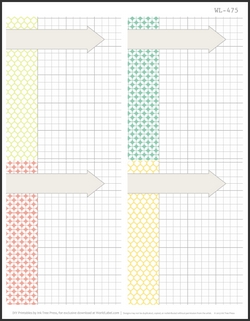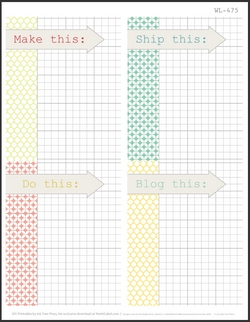 4″x2″ Designs — 10 per sheet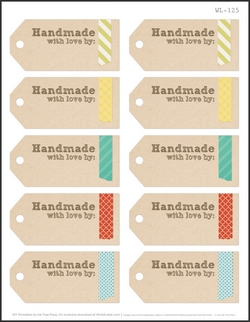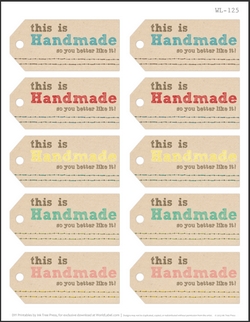 2.625″ x 1″ Designs — 30 per sheet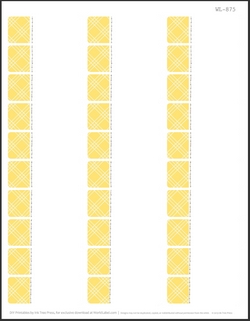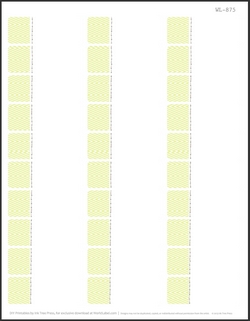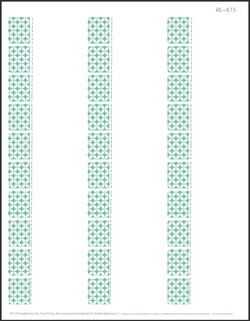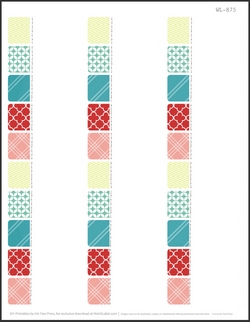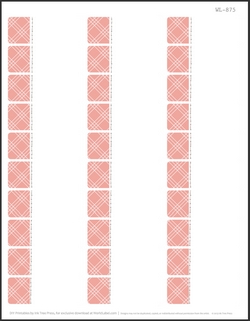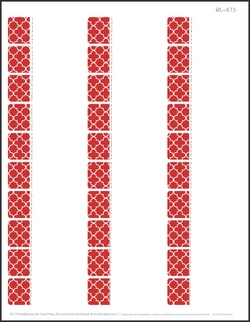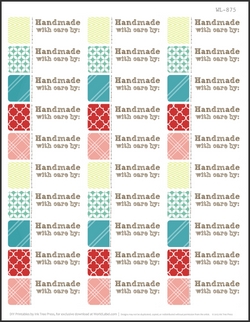 2.83″ x 1″ Designs — 33 Per Sheet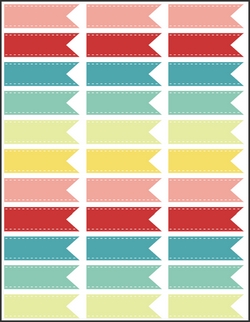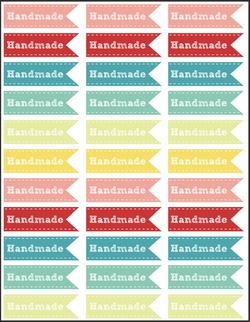 2″ Round Designs — 20 Per Sheet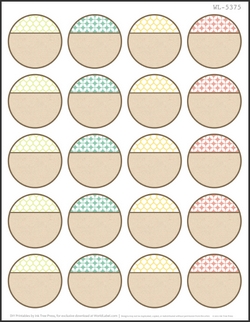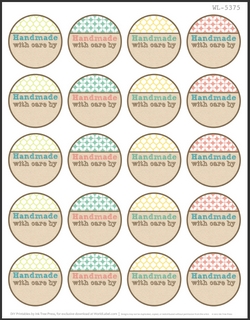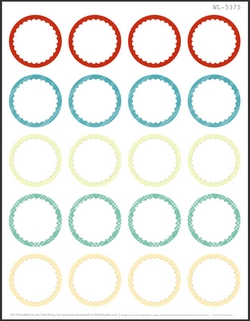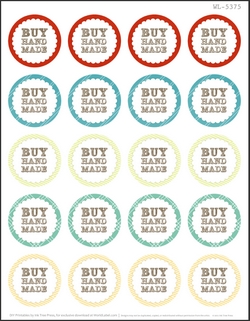 ———
Wow! That's a lot of free printables!
These are totally free for your own use. Please don't share them from your own blog, but feel free to point your friends and followers here to get the downloads.
These designs fit many common printable label sizes and if you're handy with a pair of scissors {I know you are!} you can forget all about trying to line-up your designs and just print on a full sheet label. Easy! For more information on sizes or to order labels, check out WorldLabel.com
Have Fun! ~ Kim
If you love organization ideas… you should see this beautiful list of DIY ideas: