Looking for a sweet and simple way to wrap up a handmade knit gift? You'll love these free printable knit labels! Your handmade gifts will look ready for a boutique in seconds!
I had such an awesome response to the crochet gift labels I shared a couple months ago…and a few of you that like to knit felt left out. So, I fixed it!
I created three Knit Goodness Label designs to wrap around your wash clothes, socks or any other small knit creations you whip up.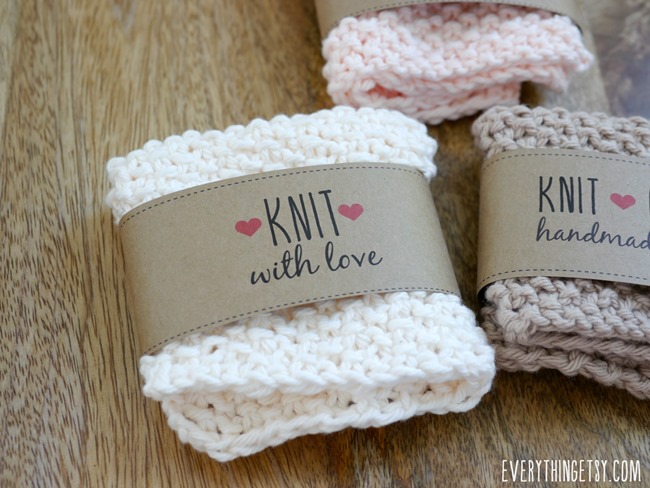 Print out your labels, cut them and add a pretty piece of washi tape to the back to secure it.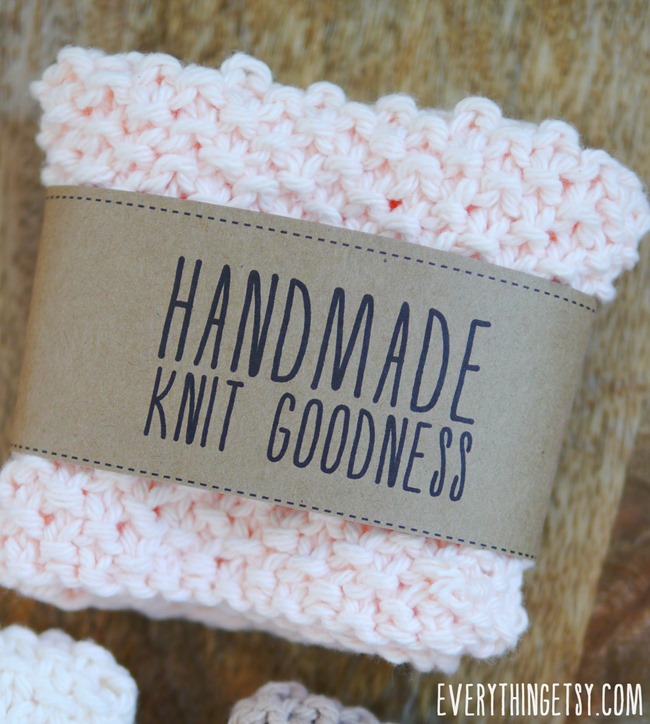 Then spread a little knit goodness to your friends and family.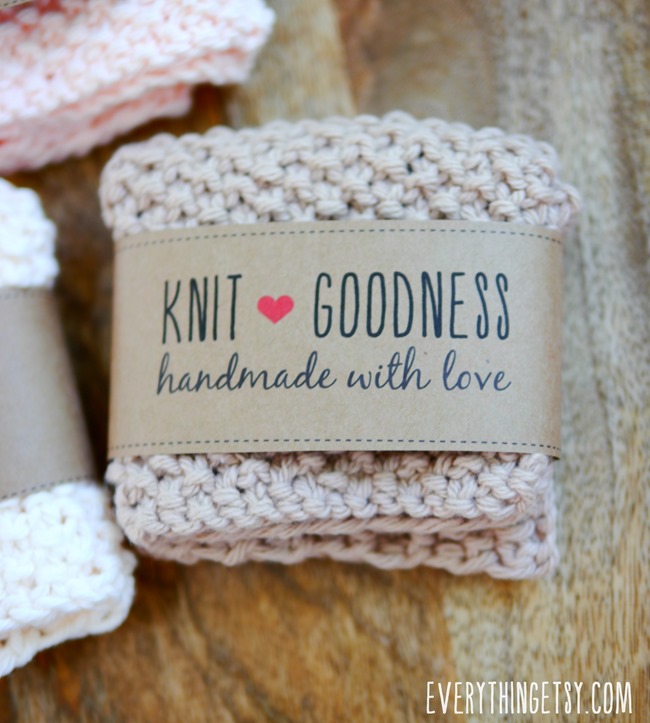 They'll know right away it was handmade with love!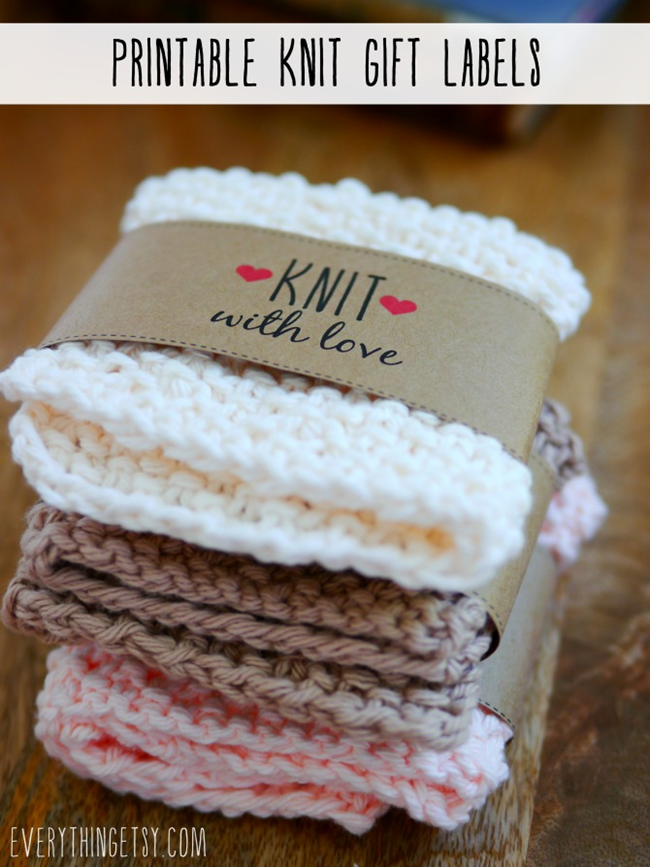 Looking for some crochet labels?? Check out these free printable crochet gift labels. They really do make your crochet gifts look special, don't you think?!
Don't forget to check out these awesome printables while you're here…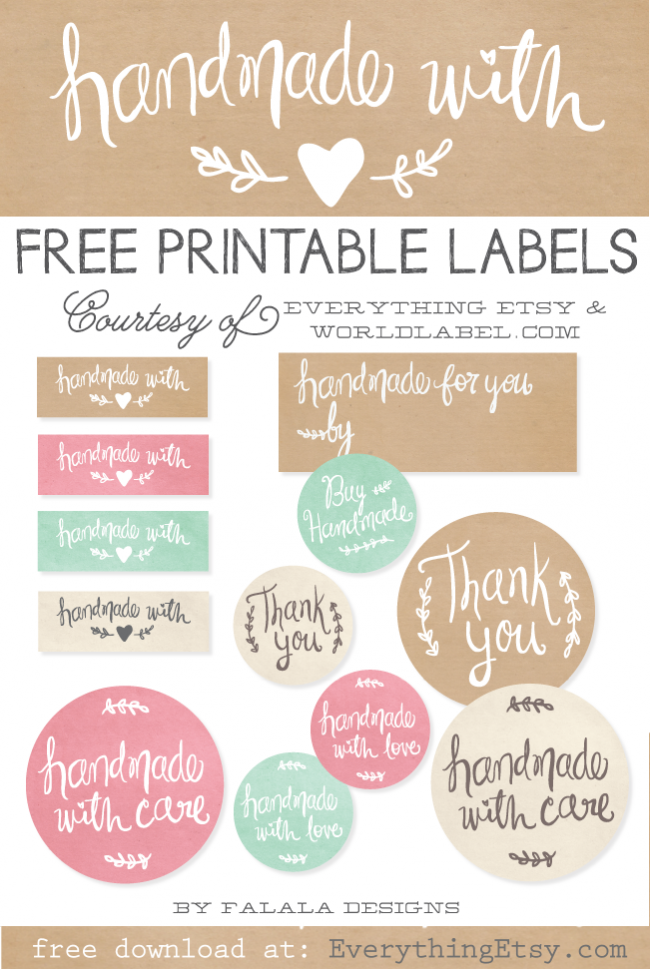 You might like to print some of these cute handmade labels while you're at it. Click here to get all the details and download them.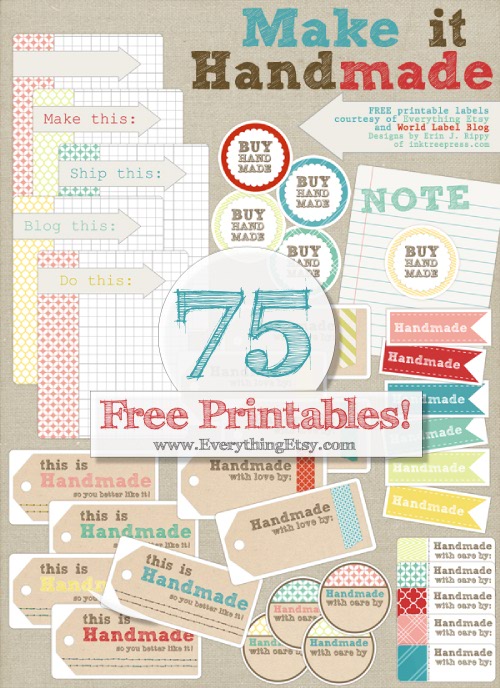 If that's not enough…here are 75 handmade tags to dress up your gifts!
Check out all the other free printables we have available for you already! We have inspiring prints for your home, cards, tags and so much more!
I love when I get a gift that's wrapped up cute, don't you? Have fun getting creative! You can find lots of my favorite projects, tutorials and videos in our Everything Etsy Gallery.
What kind of yarn projects are you working on right now? I'd love to hear about them!
I'm excited to be teaching a crochet class at this year's Snap Conference coming up at the end of the month. I love any excuse to make tons of cute thing with yarn!
~Kim
P.S. I was getting emails about the type of paper I used for these, so here's an Amazon link for the perfect kraft paper!