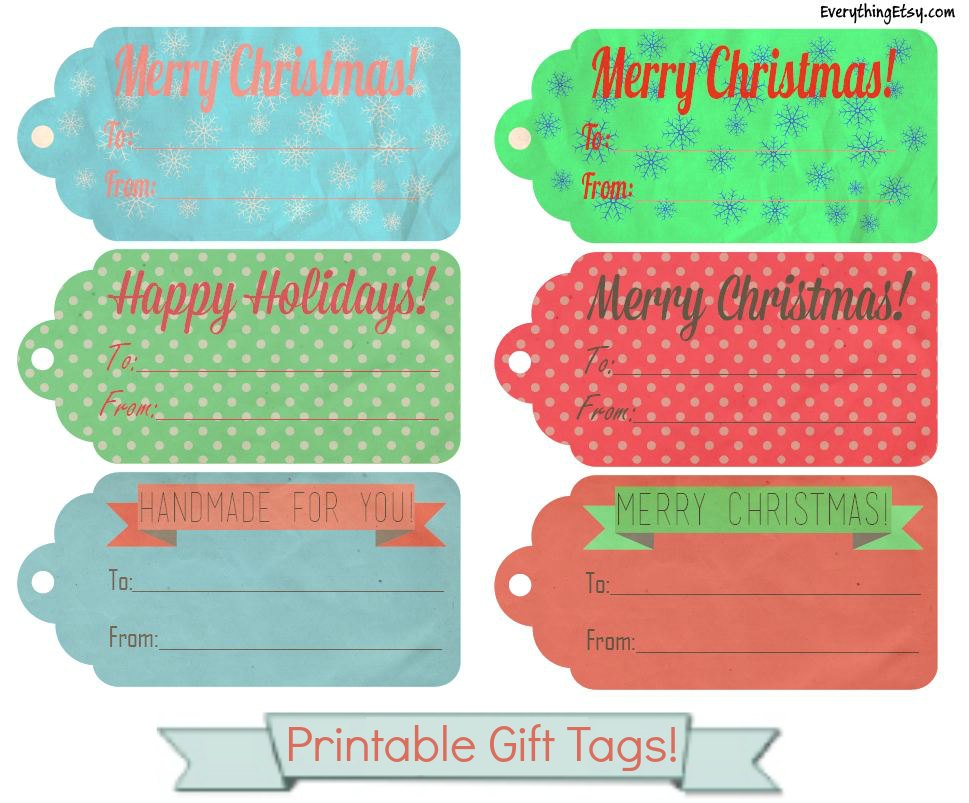 Christmas will be here in a flash, and if you have started your shopping already you might need a few gift tags to top off those special presents. Here are a few printable gift tags ready-to-go. They're simple and sweet, so they should mix with any of your beautiful holiday or kraft wrapping paper.
Don't miss the ones designed just for your handmade gifts! It's a great way to let them know their gift was made with love before they even open it. Handmade gifts rock!
Actual size of tags is larger than picture– Prints on 8.5 x 11 sheet
These gift tags were designed by my son just for Everything Etsy readers. You can read about music and graphic design on his blog, Play4theWorld.com.

~Kim
Looking for more printables and simple holiday gift tutorials? You might enjoy these posts…