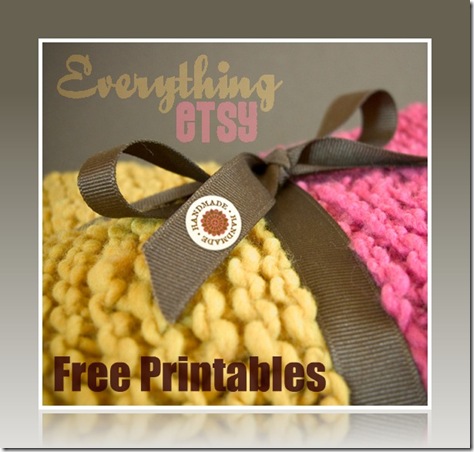 Handmade labels add a special touch to any gift or handmade creation you might sell on Etsy!
Today we have a bunch of beautiful handmade labels for you to stick on everything you make. These were created by the talented designer, Cathe Holden. I'm a huge fan of hers so I'm thrilled to share these free printables designed just for all my handmade lovin' readers!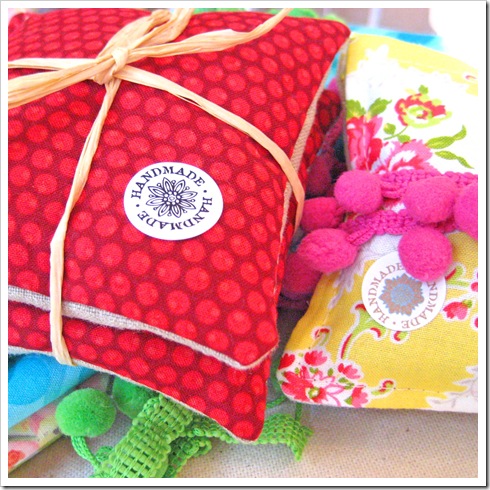 I added a few to some of my lavender sachets…aren't they cute?! I love the variety of colors and I know that this sweet little handmade sticker will let everyone know that these were made with care the moment they see them.
I'm going to stick them on EVERYTHING!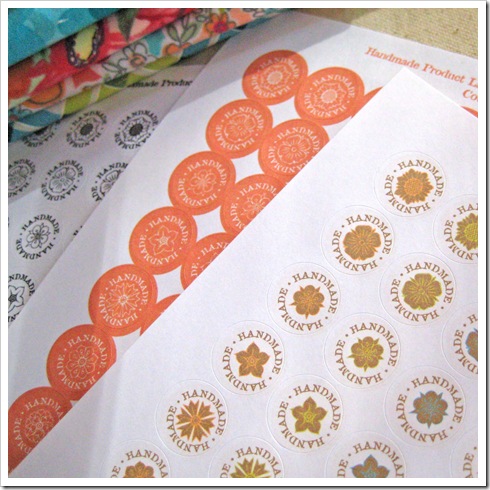 WorldLabel.com is a manufacturer of an amazing selection of labels and they helped make this set of handmade printables available to you today. They have a label for everything…check it out.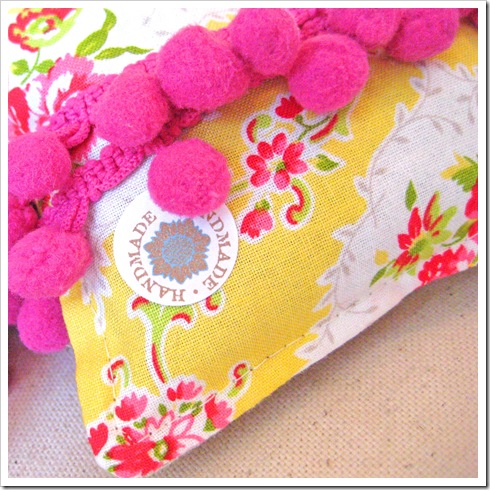 Handmade gifts rock!
This is a great time of year to print these pretty little stickers and have them ready to top off your latest project.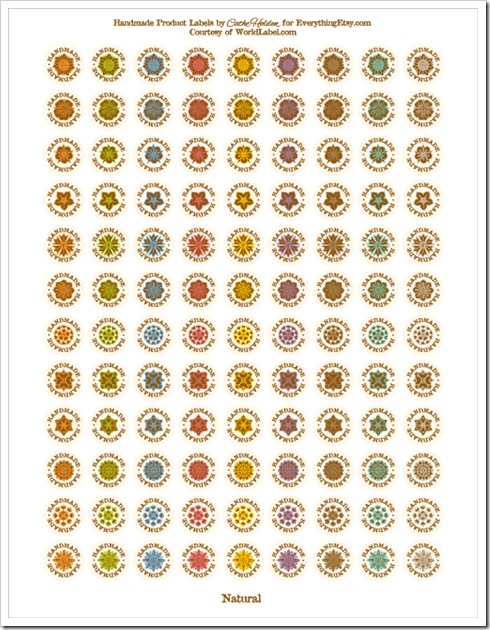 Download links below for this set of colorful handmade labels!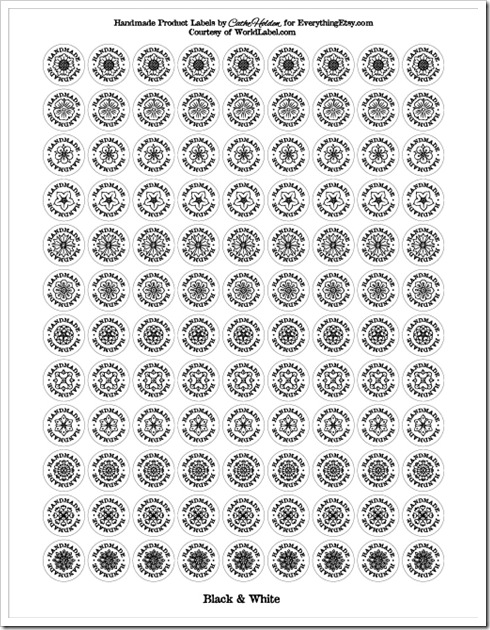 Download links below for this classy set of Black & White labels!
We used Worldlabel.com size .75″ round for these.
These designs are for your personal use and can't be sold.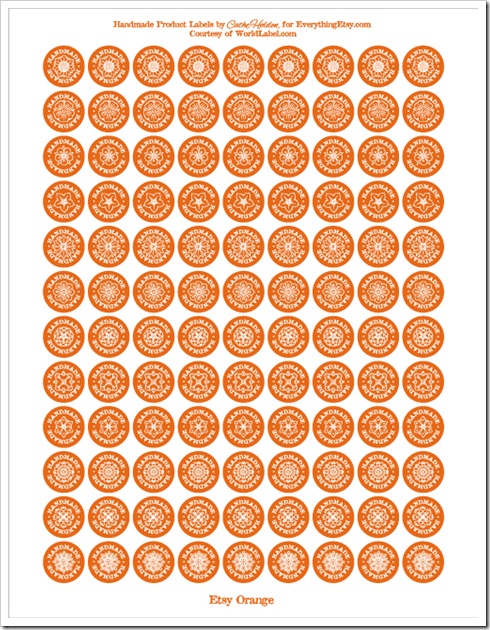 Download links below for these labels in a beautiful Etsy Orange!
Download Here:

To download these PDF files, right-click (ctrl-click on Mac) the links below and choose "Save target as" or "Save link as". (Exact wording depends on your web browser).

Everything Etsy "Handmade" Labels – Orange
Everything Etsy "Handmade" Labels – Color
Everything Etsy "Handmade" Labels – Black & White
*There was a giveaway with the original post that has ended. All winners will be notified by email and have 7 days to respond.
Enjoy these awesome handmade labels!
~Kim
Getting ready for the holidays?? You might like these posts…