Looking for a simple and sweet way to wrap up your DIY gifts? These free crochet labels will help you dress up your pretty creations in seconds!
I've created three Crochet Goodness Label designs to wrap up some little washcloths that I made, and I thought I'd share them with you. I'll have the washcloth tutorial available soon, but I though you might want to use these labels on something you're making right now. They would be cute for boot cuffs, handwarmers, headbands, a crochet scarf, hats or any small crochet gift.
Wouldn't they be cute at a craft show? Print a bunch and wrap them around everything…ha!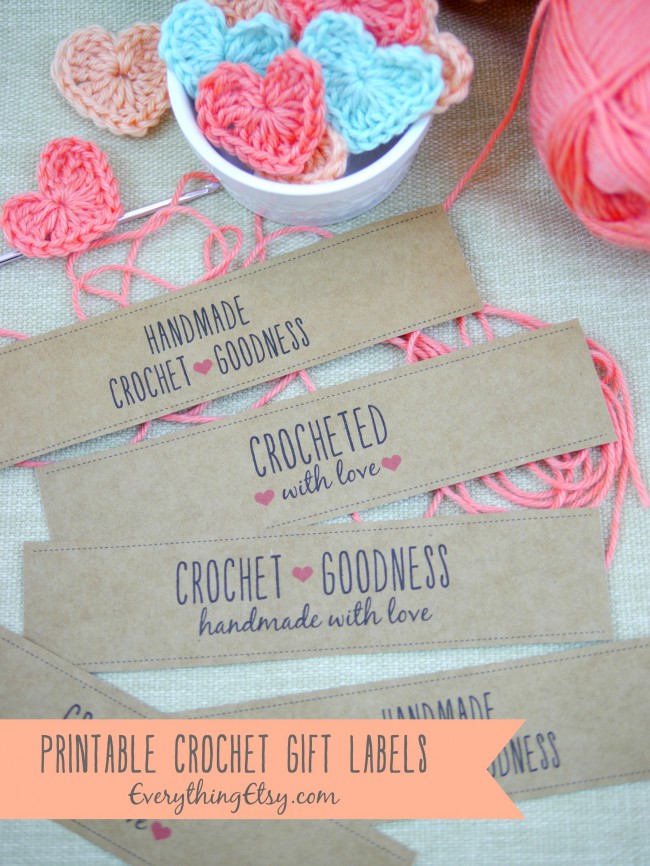 Share your crocheted gifts in style…just print, cut, wrap and secure the back with cute washi tape, a glue dot, a staple or whatever else you around the house.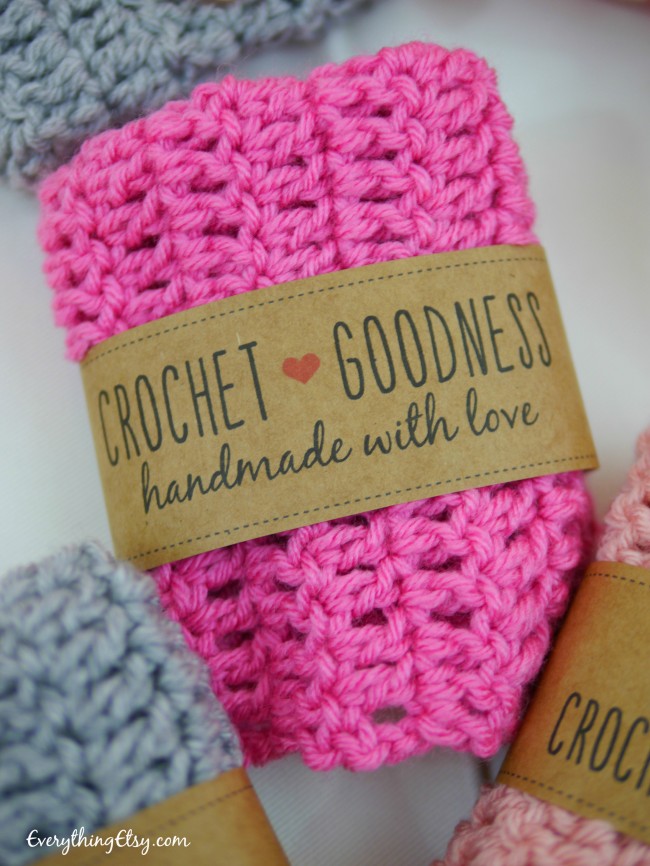 Crochet Goodness…handmade with love!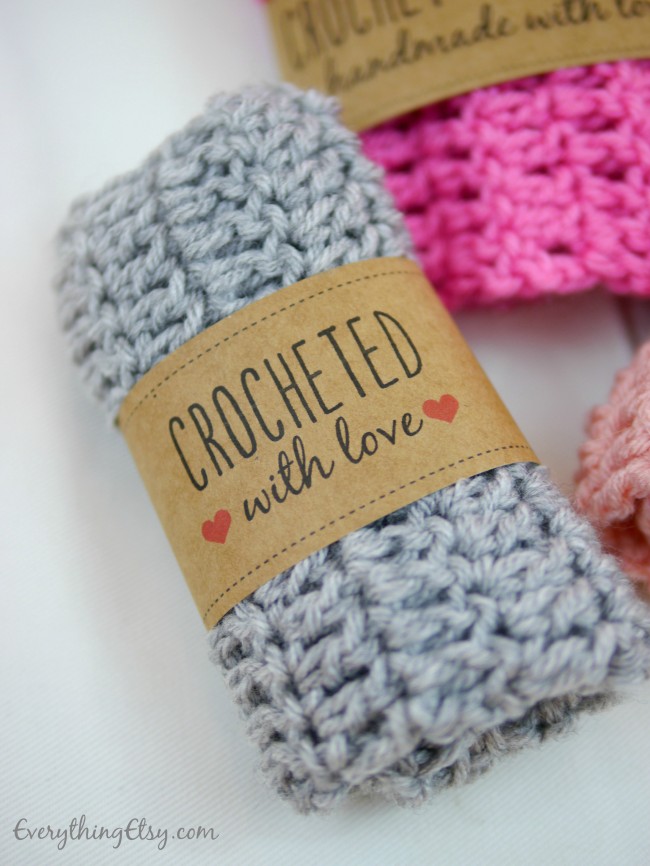 Crocheted with love!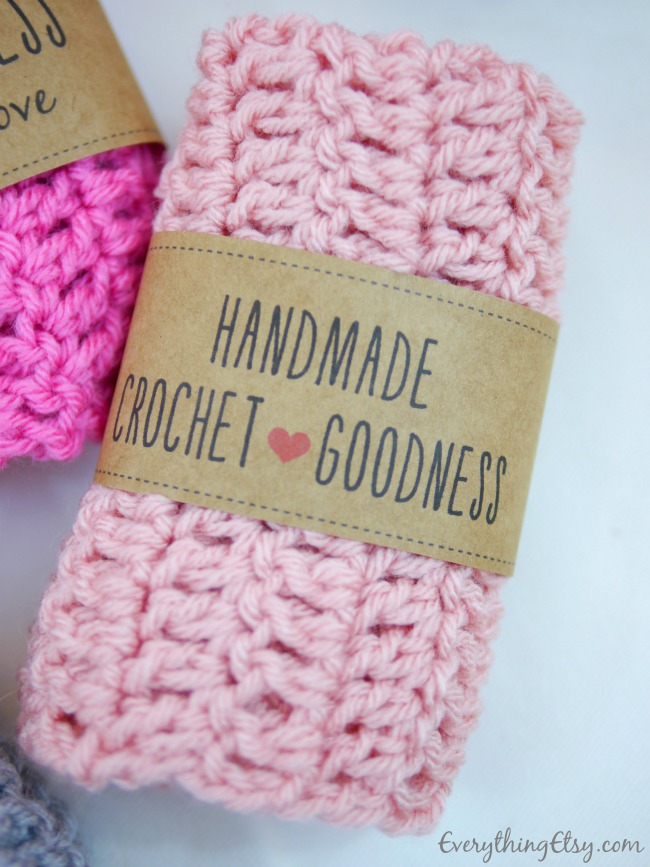 Handmade Crochet Goodness!

Print a bunch and share a little crochet goodness with someone!
These crochet gift labels can be printed on any color paper. I used kraft paper, but get creative and make them in a few colors.
Five labels and three designs are on each sheet of paper. They're sure to kick up your gift-giving a bit!
Don't forget to check out these awesome printables while you're here…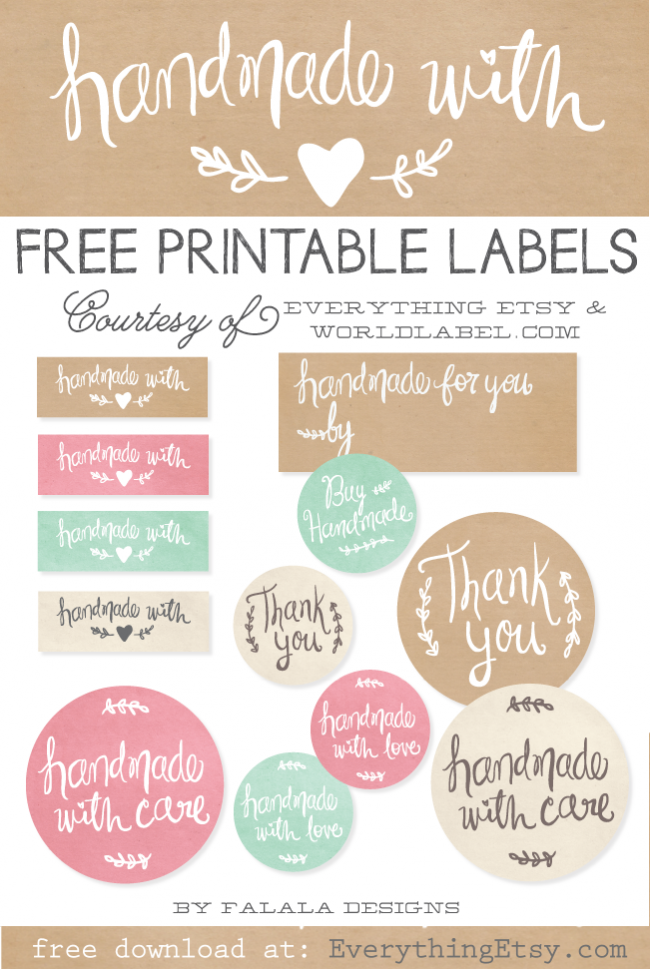 You might like to print some of these cute handmade labels while you're at it. Click here to get all the details and download them.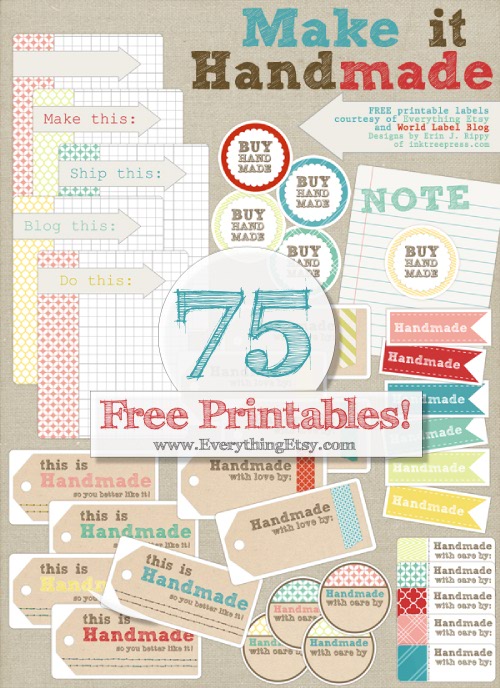 If that's not enough…here are 75 handmade tags to dress up your gifts!
Check out all the other free printables we have available for you already! We have inspiring prints for your home, cards, tags and so much more!
I love when I get a gift that's wrapped up cute, don't you? Have fun getting creative with all these labels!
~Kim
P.S. I was getting emails about the type of paper I used for these, so here's an Amazon link for the perfect kraft paper!