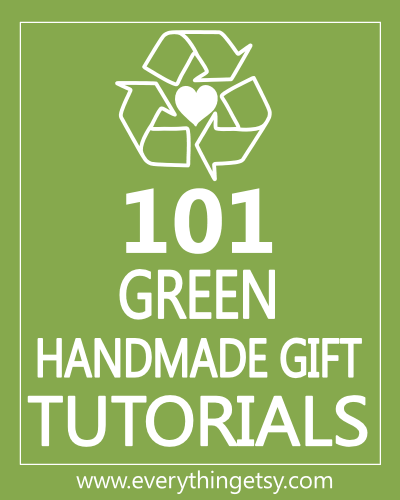 These crafty green gift tutorials are going to make you recycle, reuse, upcycle or repurpose like never before…you'll see. Whatever you want to call it, going green is the way to go!
There's a little something for everyone and I know you are going to find the perfect gift for your neighbor, brother, mother, sister…you get my drift…there are 101 tutorials here, people!!!! They're not just ideas and pretty photos, but these links will lead you on the path to creating fabulous green gifts that are simple and require minimal supplies.
You might need to grab a few extra recycling bins, but it's worth it! If you're looking for Green Home Decor Tutorials, don't miss the end of the post!
Why spend a ton on gifts when you can go green???
If you love creative links, please subscribe to Everything Etsy! New subscribers make my day!
Thanks so much for all your tweets, stumbles, Facebook likes and pins on my 101 Simple Handmade Gift Tutorials and Free Printables posts…you are the coolest crafty friends!
Here's a little something extra for your home…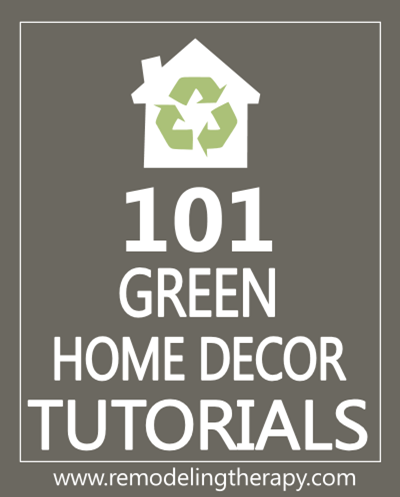 Check out 101 Green Home Decor Tutorials to make your home beautiful on a budget!
Have you finished a green project lately?
~Kim
Hooked on Tutorials? Check out these lists on EverythingEtsy.com: