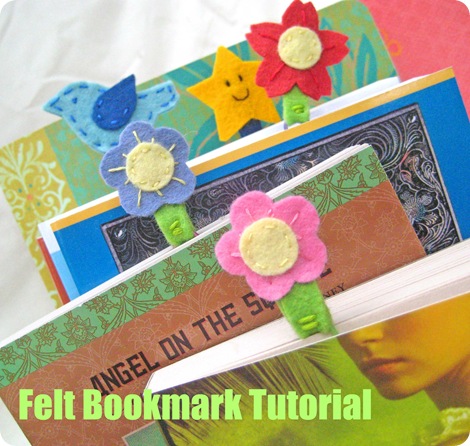 It seems like I make everything I can out of felt and this is my latest little project…felt bookmarks! They're cute, fun and super easy to make. Package them up with a few new notebooks, pencils and a book gift card for a great back-to-school gift.
They make sweet teacher gifts and since I'm a homeschool mom I made some just for me.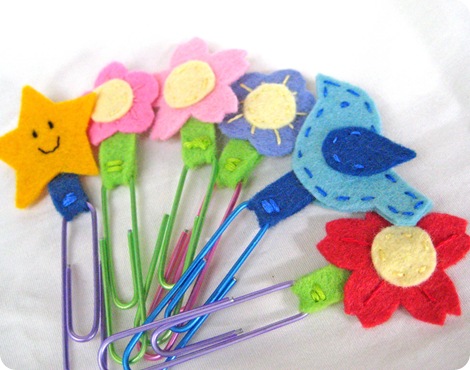 Here's a quick little tutorial for these bookmark beauties…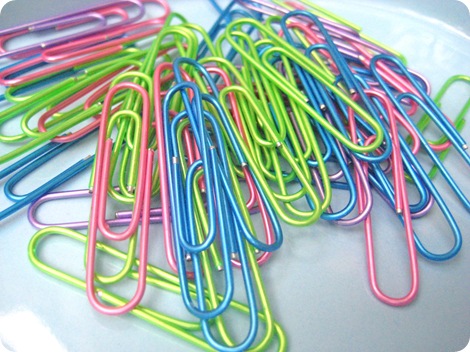 Start with a package of colorful 2 inch paper clips, wool felt, embroidery floss,a needle and a sharp pair of scissors for detailed cuts.

Cut a two inch strip of felt and wrap it around the end of the paper clip. Measure against your clip so you don't make it too wide and then add a couple stitches to secure it in place. Cut out your flower, bird, star, or whatever design you can think of…simple dots look great!
Place your flower on the center of the strip of felt. Get your matching embroidery floss ready.
Attach your flower with a few stitches…ta da! That's it!
It's a fun afternoon project that will make someone feel extra special while reading. 🙂 There're so many paper clips in the box you could make enough for an entire classroom of kids…ha!
Of course all the beautiful wool felt came from my felt shop, KimberlyLayton.com!
Have you started thinking about back-to-school and other Fall projects yet?
~Kim