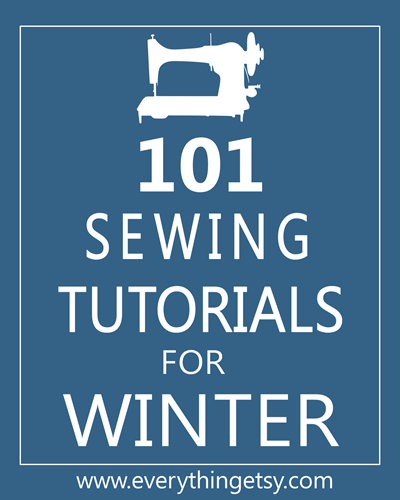 Looking for a quick winter project to sew? You've found the right spot! Here's a list of 101 cozy sewing tutorials for Winter! You'll find mittens, blankets, quilts and tons of ideas for your next scarf. Can you really have too many scarves? I think not!
Grab a giant hot chocolate, get comfy and start browsing. Each one is a awesome tutorial with beautiful photos…sew so, no worries!
I bet there's something here you can sew…
This will keep you busy until the snow starts to thaw and then some! Please don't send me hate mail when you see you next fabric bill. 🙂
Can't get enough sewing tutorials? Check out this list of 101 sewing ideas!
Thanks so much for all your tweets, stumbles, Facebook likes and pins on my previous tutorial posts…you are the coolest crafty people ever! I was overwhelmed with your sweet comments and I hope you find more wonderful ideas in this list of sewing ideas.
I'd love to hear about your favorites!! Did you place your fabric order already or do you have a big stash??
~Kim
Hooked on Tutorials? Check out these lists on EverythingEtsy.com: