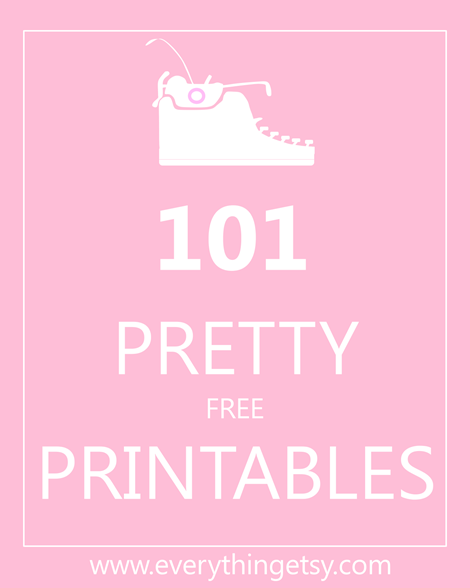 These pretty printables are fabulous and free…you can't go wrong with that! Decorate your home with quotes and flowers, throw a party that looks like a million bucks or wrap a gift with the perfect tag. Oh my gosh…you are going to love these!!! There's a little something for everyone. I wish I could share a photo of each one, but my blog would most likely blow up…ha!
Make sure your printer has color ink before you start, and feel free to share this list with all your friends…they'll love you for it!
That ought to keep you busy for awhile! 🙂
Do you sew? Check out my list of 101 sewing ideas! Thanks so much for all your tweets, stumbles, Facebook likes and pins on my sewing post…you are the coolest crafty people ever! I was overwhelmed with your sweet comments and I hope you find more wonderful ideas in this list of printables.
I'd love to hear about your favorites!! Did you run out of ink??
~Kim