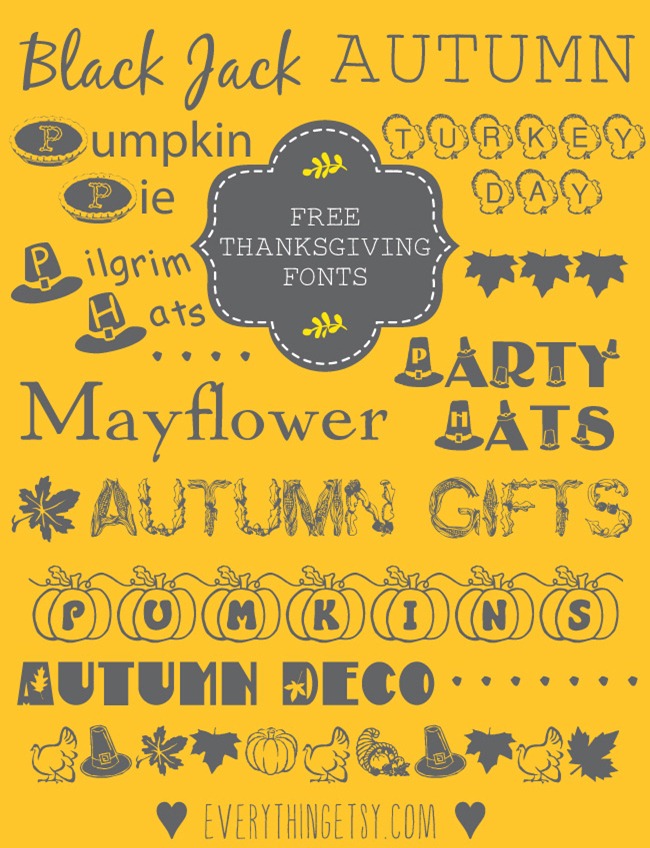 Thanksgiving fonts can make any holiday project extra special! Create place cards, invitations and a million kinds of creative decorations just in time for Thanksgiving.
Oh, and what about using them for some cute little thank you cards or part of a hostess gift? Seriously, I could go crazy with these!
I've gathered 10 Thanksgiving fonts you'll love. Click on the links below to download each font…
Black Jack l Pumpkin Pie l Autumn Gifts l Pilgrim Hats l Turkey Time l Turkey Day l Puritan Party Hats l Mayflower l Pumpkins l Autumn Deco…plus some cute little Harvest dingbats!
These are free for personal use, but please read the restrictions when you download your fonts.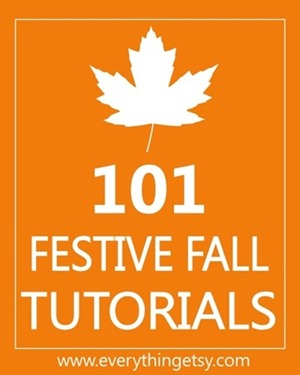 Looking for a beautiful Thanksgiving idea or two…or three?? Check out 101 Festive Fall Tutorials!
Handmade holidays rule!
Are you a font junkie?? You might enjoy this post with 25 Crafty Fonts!
Which one of these Thanksgiving fonts is your favorite?? What would you like to make with them? I can always use some crafty ideas!
~Kim