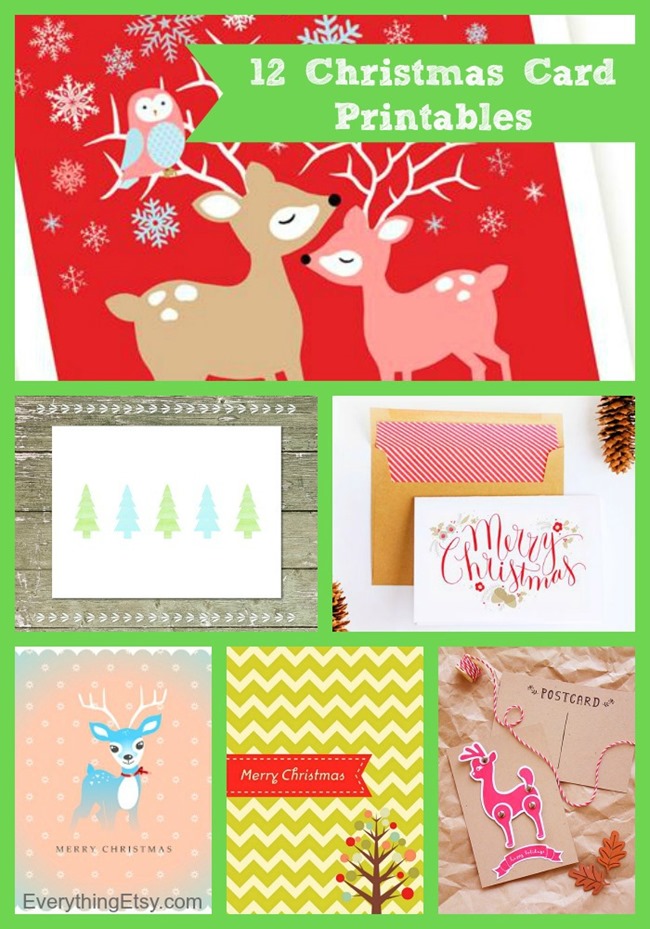 Christmas cards are always one of the first things I start to think about when the holidays roll around each year. In the past I've spent quite a bit on them, but not now!
Christmas Card Printables can be found so easily and you really can't beat the designs! This year I'll be sending out some of these beautiful holiday card…they can be printed right at home! That makes it super easy for me to get them mailed out!
You'll love this selection of Christmas card printables including personalized cards, family photo templates and cute vintage inspired deer! They're all free downloads…just awesome!
12 Christmas Card Printables
Everyone can use a little extra spending money during the holidays, and printing your own cards can really help you save big!
Which one is your style? Do you like traditional cards or vintage inspired cards? I can't get enough of cards that include cute little deer! Is that just me?
Here're a few other ideas for your holidays…
If you're new to Everything Etsy you might not know about all of our holiday lists. Check these out to find everything you would ever want to make for Christmas…and don't miss the handmade Christmas ornaments! They make great gifts!
Is there something that you make every year? I'd love to hear about it in the comments! I'm big on handmade gifts…just in case you couldn't tell! Ha!
Have a fabulous weekend!
~Kim