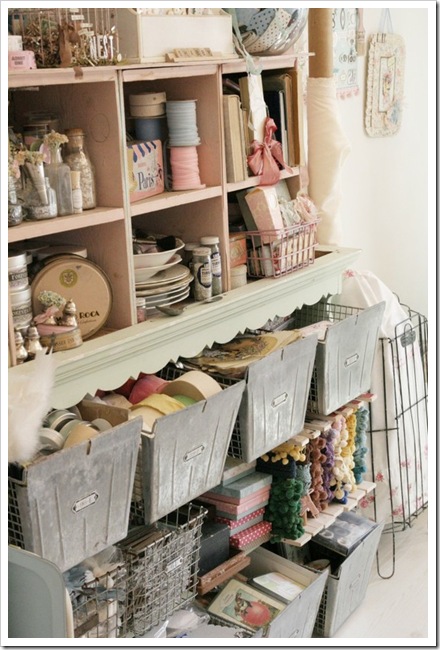 Are you organizing your craft supplies? Do you dream of a craft studio that inspires? Here's a fabulous and FANCY craft studio that belongs to the lovely Tiffany from The Fancy Farmgirl.
I'm sure you can find a bit of inspiration in this amazing space! All those vintage baskets and supplies are so pretty I'd even trade my dog for them…and that's sayin' something.
This look doesn't happen overnight! Etsy has a great selection of vintage containers that would be perfect for this type of craft supply storage.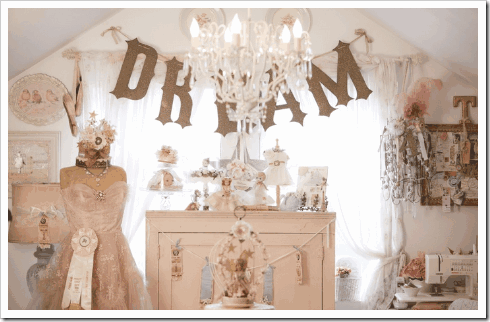 Yes, it is Dreamy!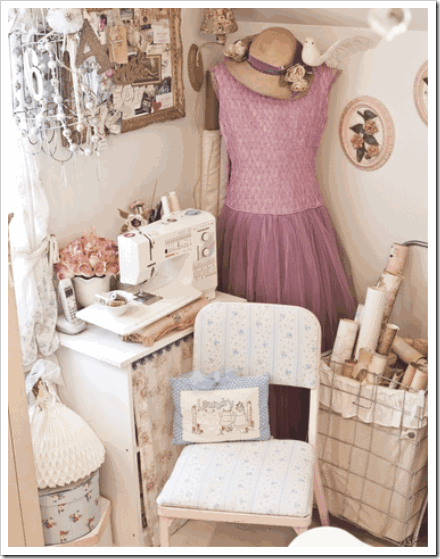 The details really bring this space together and make it shine with style. Surrounding yourself with things that inspire you can only help you to create at your best.
You can find more of this fabulous and fancy craft studio here. Tiffany and I share a love for vintage trailers and all things pretty so I love her blog…check it out!
Need more storage ideas???
I'm sure you'll find a new idea you can use in these links! I'll be posting more craft storage tips soon.
Are you organizing your supplies? What's your favorite type of containers?
~Kim
If you love organization ideas… you should see this beautiful list of DIY ideas: