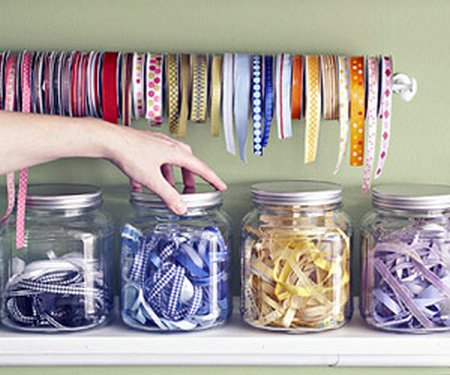 Storing all your scrapbooking supplies can be a challenge. Here's a few simple ideas to help you store your scrapbooking goodies in some pretty handy ways!
Don't you love this ribbon on the roll? Just hang a small rod and add you ribbon! You can even sort by color or pattern…whatever makes you happy.
Store colorful pieces of ribbons and embellishments in glass jars. It's easy and pretty, without spending a ton of money. You can reuse jars from baby food or spaghetti sauce jars!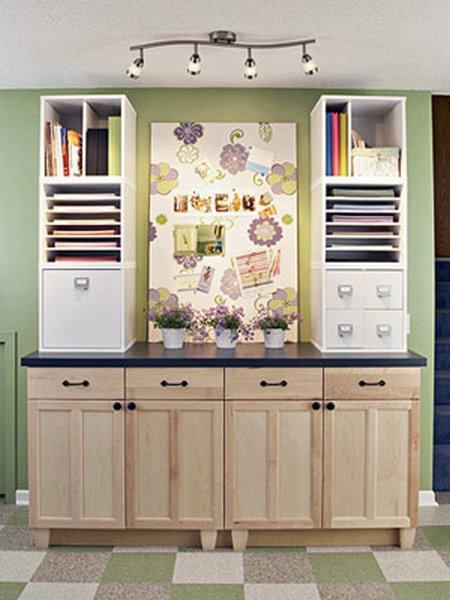 It's all about paper in this area. An inspiration board on the wall and stacked cubes filled with your favorite paper and card stock. You can purchase these cubes at craft store everywhere…so get stacking!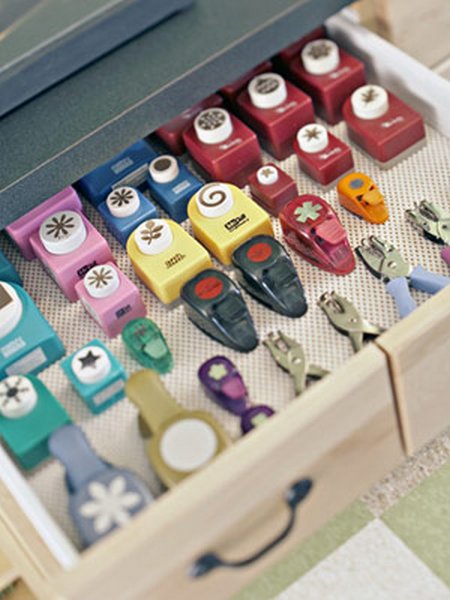 Line a drawer with this nonslip drawer liner and keep punches in one spot and easy to find.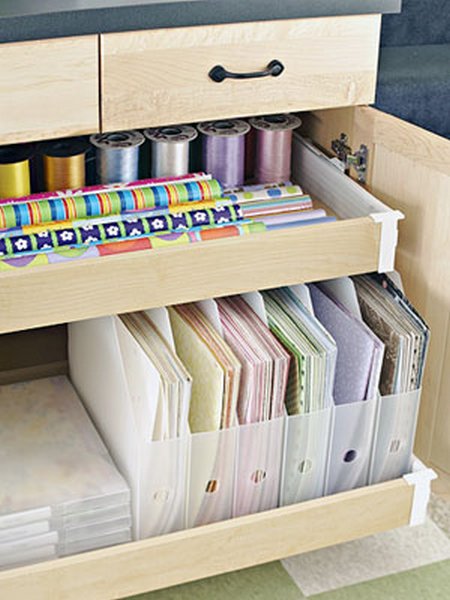 Don't waste that space under your cabinets! Install rolling drawers to help you organize and store more supplies within your reach.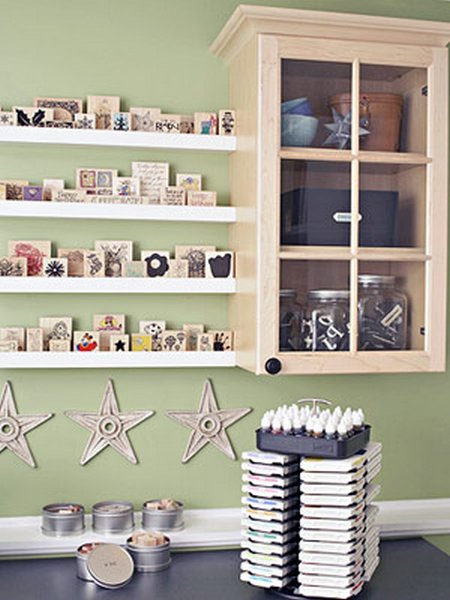 Display your stamps on the wall where you can see them. They look great and you'll always know what you have within seconds. Small tins help keep your tiny supplies in order.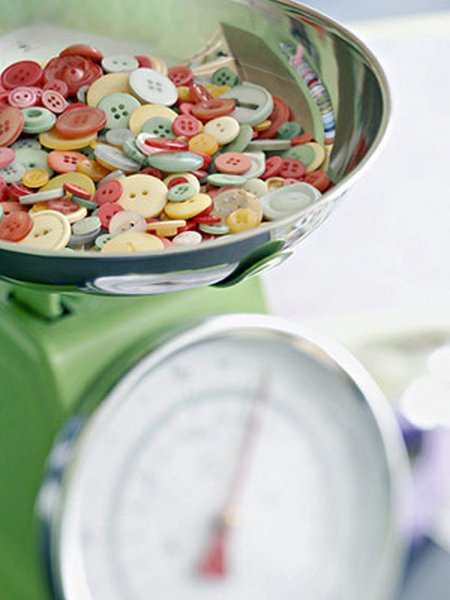 Turn your supplies into great craft room decor! Don't you love this fun and useful retro-inspired scale?
These storage ideas can help you keep you scrapbooking goodies under control and looking great at the same time.
It's easy to be creative in a beautifully organized space!
~Kim
photos by bhg.com
If you love organization ideas… you should see this beautiful list of DIY ideas: