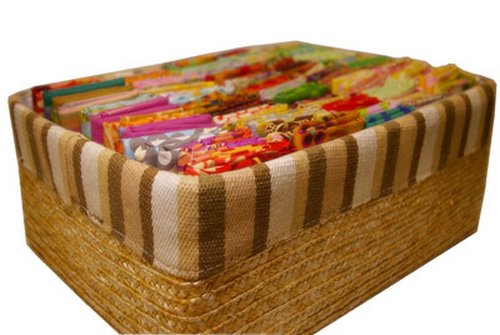 Are you a basket person?
I'm a basket case person! I love them in all shapes, colors, and sizes. I use them for everything, and just when I think I have all the baskets I need…I find one on sale!
I thought I would share with you some storage inspiration using baskets.
The photo above is a basket loaded up with beautiful fabric. I do this, but I can't say my fabric storage baskets are as neat.
I do think using baskets helps with the small scraps of fabric that I use. I can find them easier and move the whole stash to whatever room I'm working in. I love how baskets are portable!! I even take a basket or two with me on road trips.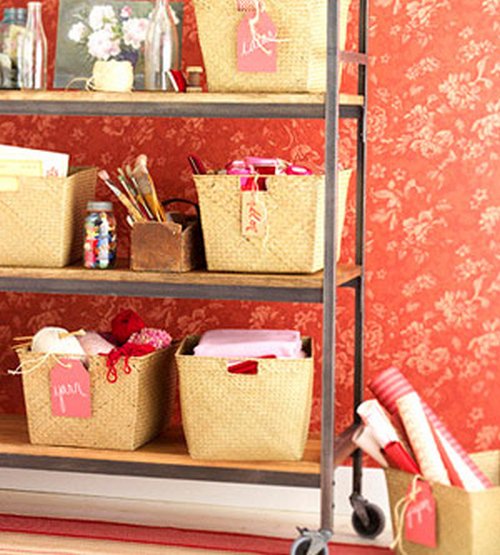 They look great on lined up on a shelf…that's a good reason to use them right there. I love the little tags!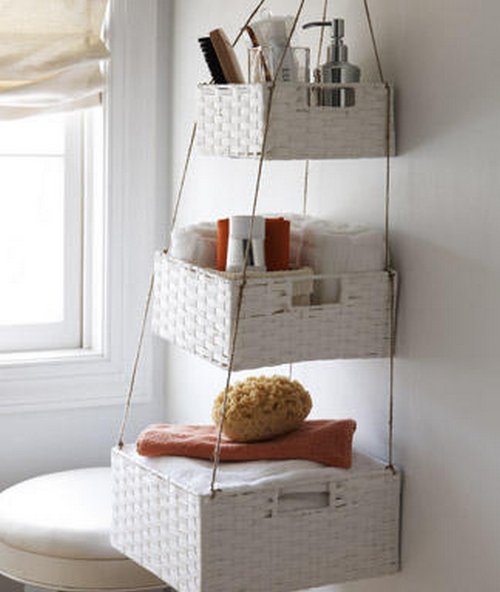 I love the idea of making your own hanging baskets! You can easily do this with a little twine and some time…ha!
This one is shown in a bathroom, but it would work great in a craft room. I can use all the space saving ideas I can get!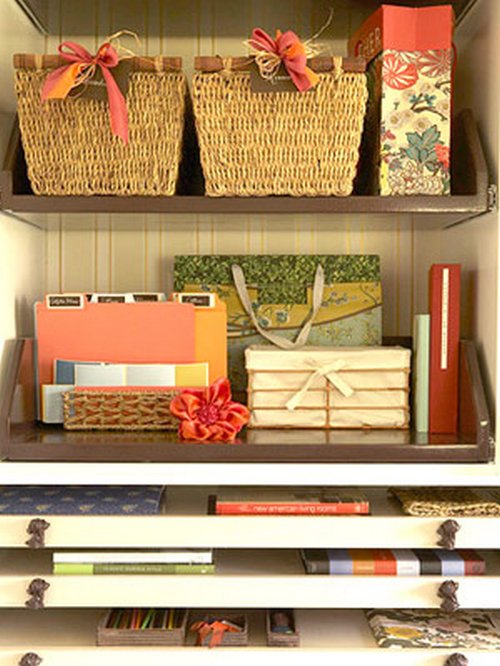 You can add just a couple to your work area if you don't want to go all crazy like me. I need to add a little ribbon to the handles of mine like they did here. Isn't that a nice touch? Simple and pretty…love it!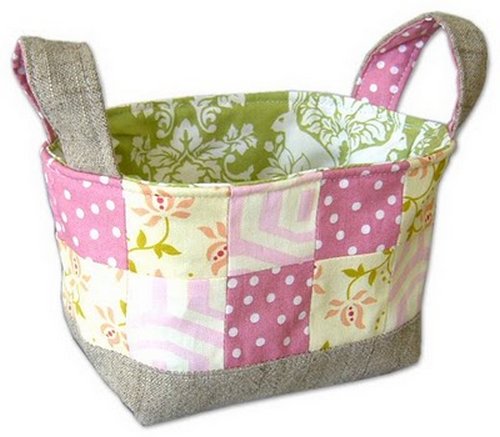 If you love fabric baskets and you're good with the sewing machine, check out Pink Penguin's basket tutorial! It's a great way to use up all those fabric scraps and keep things tidy at the same time!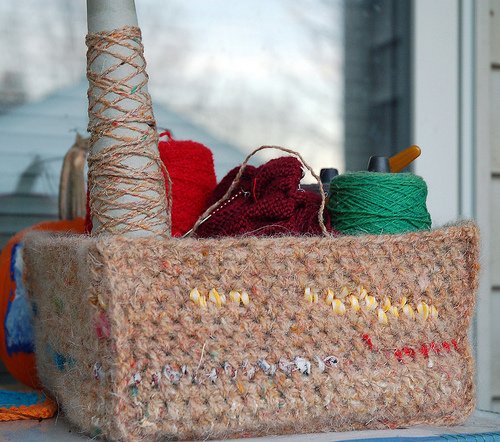 Here's another idea for my talented friends. This is a basket made from scrap yarn and craft supplies! Doesn't it look great? You can download a pattern at Craft Leftovers…love that blog!
Whether you like vintage wire baskets, recycled paper, fabric, or wicker baskets, they're a beautiful way to store not-so-beautiful things! You can't have too many, right? I might be pushing the limit though…he he!
If you want to see more craft organization ideas check out our "Get Organized" section!
~Kim
If you love organization ideas… you should see this beautiful list of DIY ideas: