Sometimes I feel like the beautiful vintage items on Etsy get overlooked. There's a great selection and you don't even have to leave your home to find these treasures!
I love the idea of using vintage items for organization and storage of all those little craft supplies that you don't want to hide away somewhere. I tend to forget about supplies that I have if I can't see them, don't you?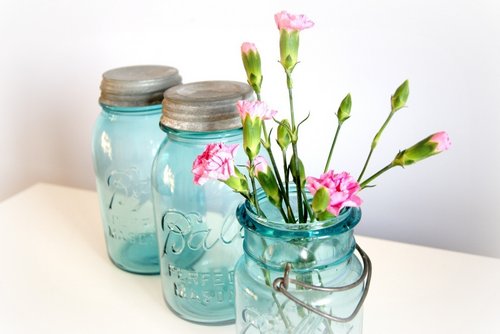 Old mason jars for buttons, beads, or even ribbon scraps…aren't these jar just stunning? I want some!!!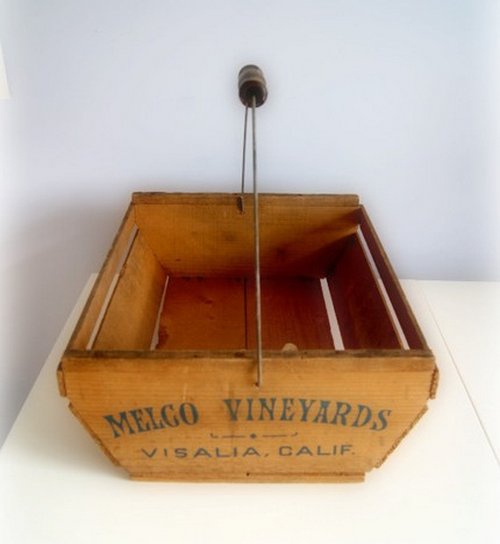 You could use this for displaying that fabric you just bought…or wine! A craft room with wine?? Maybe.
You could use this to add tiny trinkets and other bits of inspiration to your wall.
These three items can be found at Southrosewindow! What an amazing shop!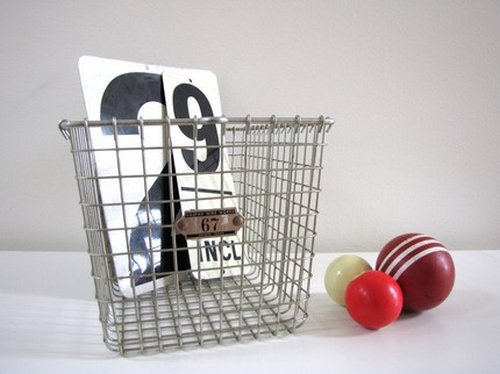 Wire baskets from French by Design can be used for just about anything! I'm sure you could use a few!
How could anything look bad when it's displayed in wire baskets???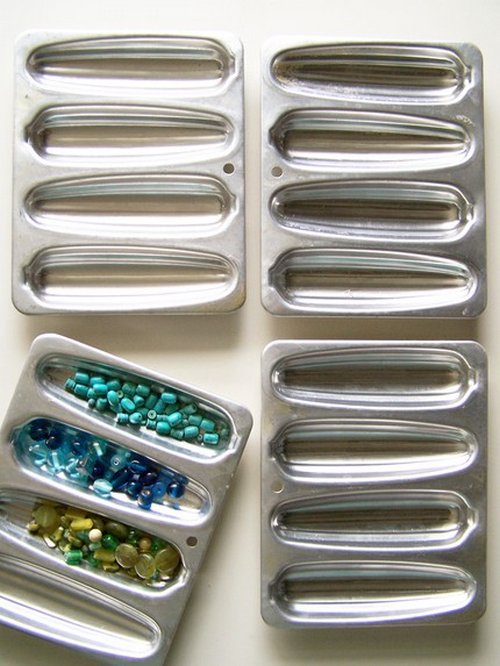 Busy Bree has these beautiful molds to hold your tiny supplies…I love that look! Scrapbooking embellishments would be eye catching in these!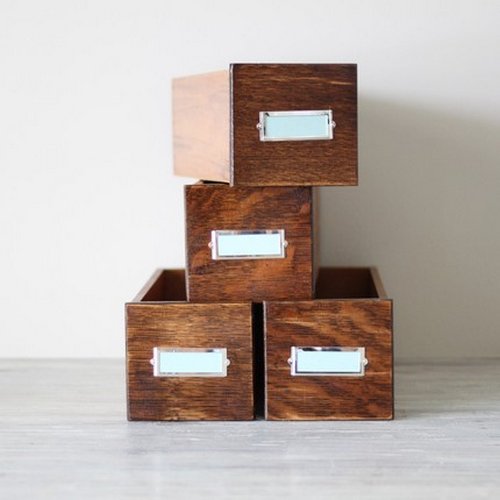 Vintage sewing drawers from AMradio have a lovely look. You can even label them…we're talking ORGANIZED!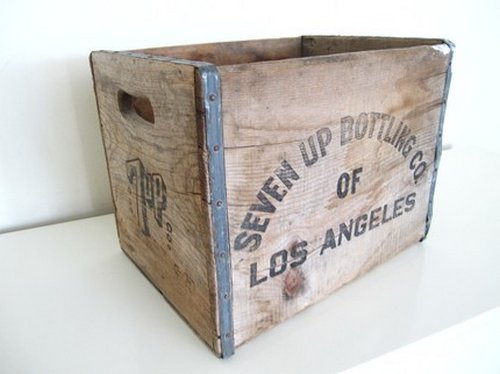 Don't you love this great crate from Sea Foam Safari? I could use 5 of these…or maybe even one for every room!
Here a post full of ideas for Organizing With A Vintage Flair! You'll find some great ways to use vintage items while decorating your workspace and making it fit your personality!
I always find inspiration from vintage treasures! Have fun shopping for them on Etsy!
~Kim
If you love organization ideas… you should see this beautiful list of DIY ideas: