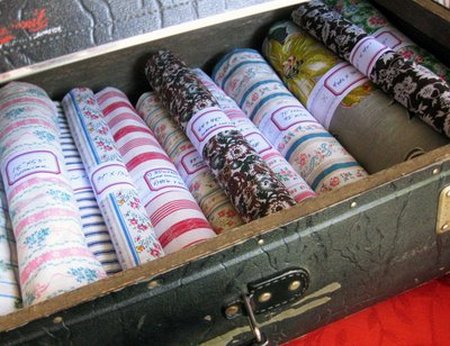 What do you think about this? I love, love, love the idea of storing fabric in vintage suitcases!
I have two of these beauties that I've been dying to use for sometime special. And I'm planning on printing out some of these sweet little labels from Just Something I Made. Go download some for yourself!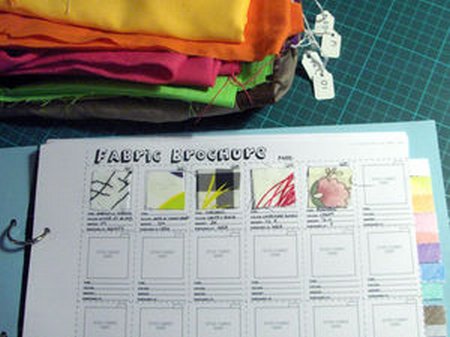 Cut Out and Keep has a great download to help you remember what fabric you have. Hmmm…anyone out there have this problem? I can't wait to do this…talk about organized! Woo hoo!
This way I'll know exactly the colors I need when I find a sale. That's important!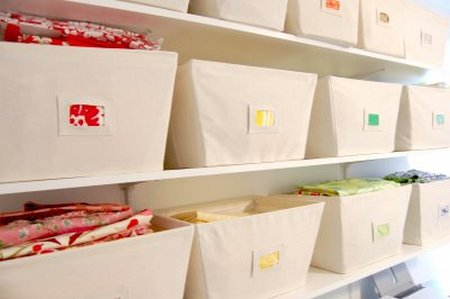 Here are some beautiful canvas storage bins at Holly's Street. I use baskets for storage, but this looks so much better. Don't you love how pretty the colors look popping out of the top? I could have some fun with this little collection of fabric!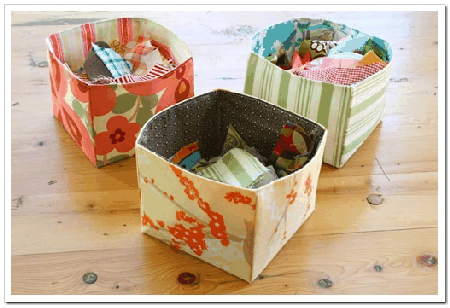 The Sometimes Crafter will show you how to make these cute fabric scrap baskets. I hate to throw away pieces I might be able to use later. They're a great way to store you fabric scraps and they look fun to make.
What a great gift for the your crafty friend that has everything!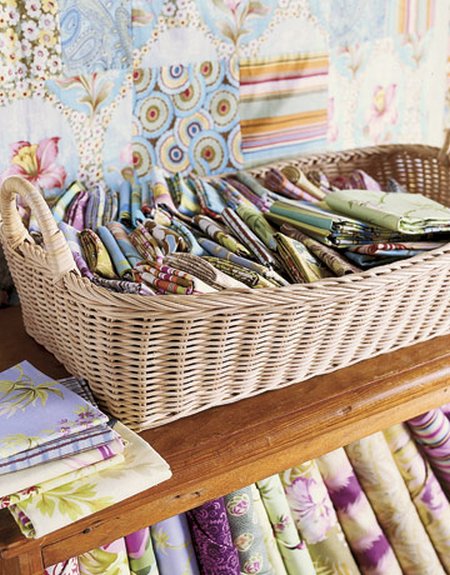 Whenever I see fabric in a basket like this I just start thinking of all the possibilities. I'm a major basket fan. And a basket case…Ha!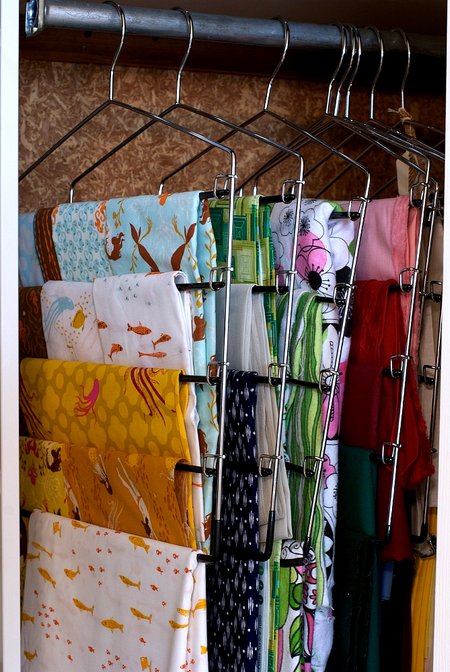 Film and Thread had this beautiful photo of hanging fabric. How neat and organized. I don't usually buy that much of each fabric, but this seems like a great idea to save on ironing later. Anything that helps with ironing is a winner in my book!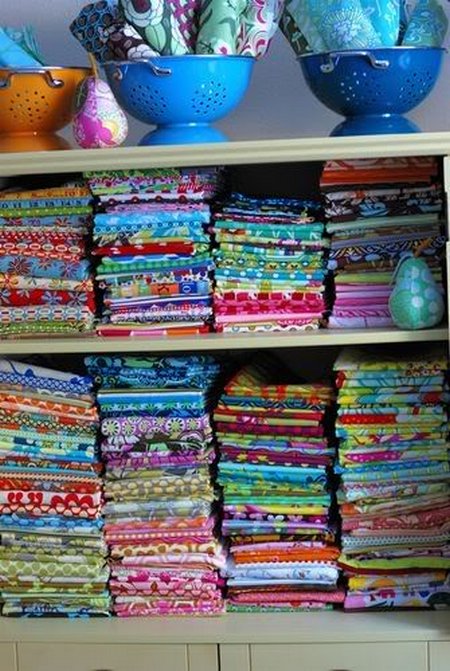 Retro Mama has it made! I love just looking at beautiful fabric stacked like this! I must admit that I've tried to do this, but I'm not capable of folding fabrics and keeping them all the same size. I know, it's sad. So for now I'll just have to enjoy photos of fabric displayed so nice and neat.
So many of you said fabric storage was one of your biggest organizational challenges. It's definitely one of mine! One post isn't enough for this subject, so there's more to come!
Right now I have my extra fabric in a box in the closet. I dig through it when I want to find something. Don't judge…I'm working on it! 🙂
Do you display your fabric, or hide it like me?
~Kim
If you love organization ideas… you should see this beautiful list of DIY ideas: