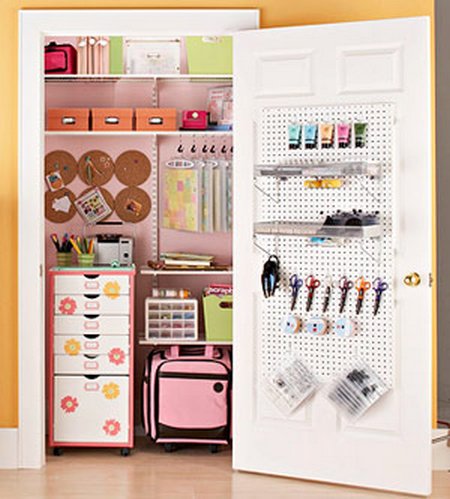 Do you have limited space and scrapbooking supplies taking over your house?
Maybe you could turn a spare closet into something like this one. Having everything so neat and organized will make scrapbooking even more fun. Here are a few of my favorite features, and they're all so easy to do on your own.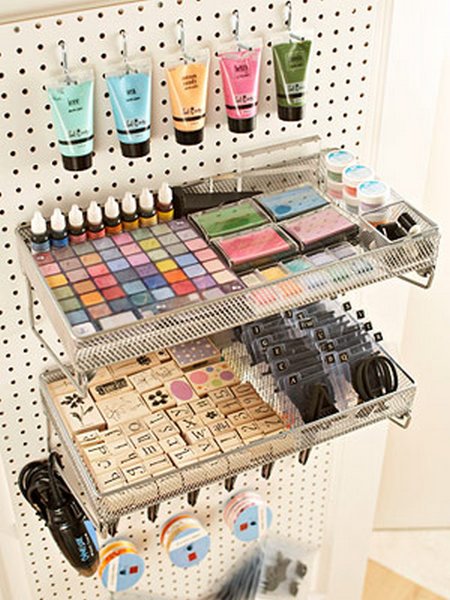 Using pegboard can really make the most out a space that's usually forgotten. Adjustable shelves make things so much easier when you want to change it around a bit later on.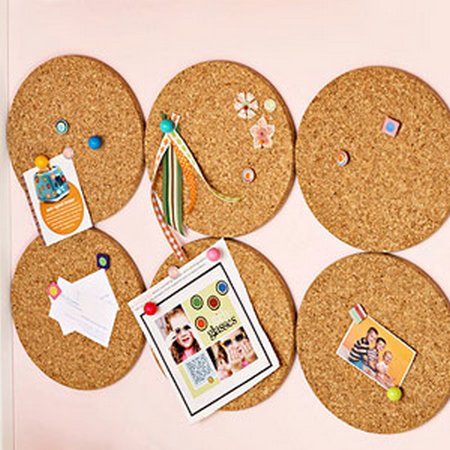 Put every inch of the closet to good use with cork trivets from a kitchen and bath store. They make a fun llittle bulletin board that's perfect for inspiring ideas. Trivets are thick and can easily be mounted with foam tape.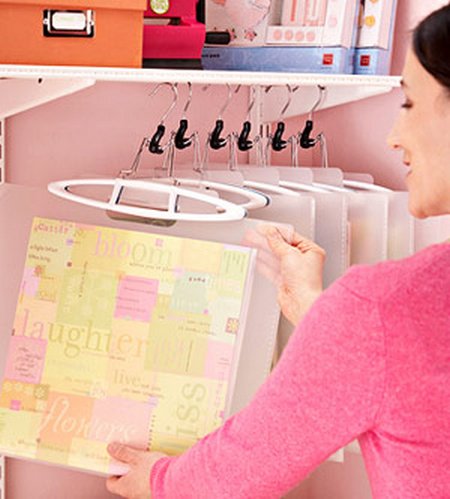 Hanging folders are a great use of space. Organizing paper by season or color can make it easy to see what you have before you run off to the store to buy more. Hey, this is a money saving idea here! Now you can explain to your husband how this closet will save money and he should help you do it this weekend! 🙂
Have fun!
~Kim
If you love organization ideas… you should see this beautiful list of DIY ideas: