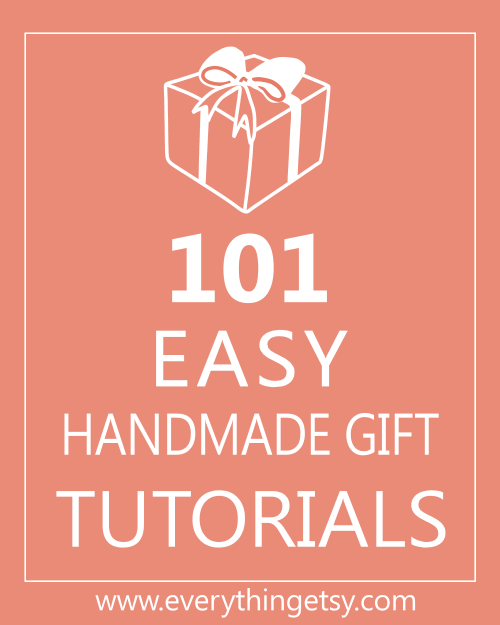 These easy handmade gift tutorials are sure to make you feel like you just hit the jackpot of crafty goodness! No special skills or master glue gun badges needed to create super handmade gifts for everyone on your list!
You'll love all of these cute and easy projects! Oh, and think of all the money you'll save making handmade gifts…that works for me!
There's a wide range of handmade gift tutorials from jewelry to kindle covers and everything in between…really, you have to take a look for yourself. I know you'll find the perfect project for this afternoon!
101 Easy Handmade Gift Tutorials
You can make all your gifts for years from this list! I love so, so many of these. I'm going to have to make one for a gift and one for me.
Thanks so much for all your tweets, stumbles, Facebook likes and pins on my Handmade Gifts for Men and Free Printables posts…you are the coolest crafty friends! I hope you find lots of fabulous ideas here for gifts that will make you seem even craftier than you are…ha!

Handmade gifts make people feel special, don't you think? Do you have a favorite or two…or three?
~Kim
Other handmade gift post you will LOVE…