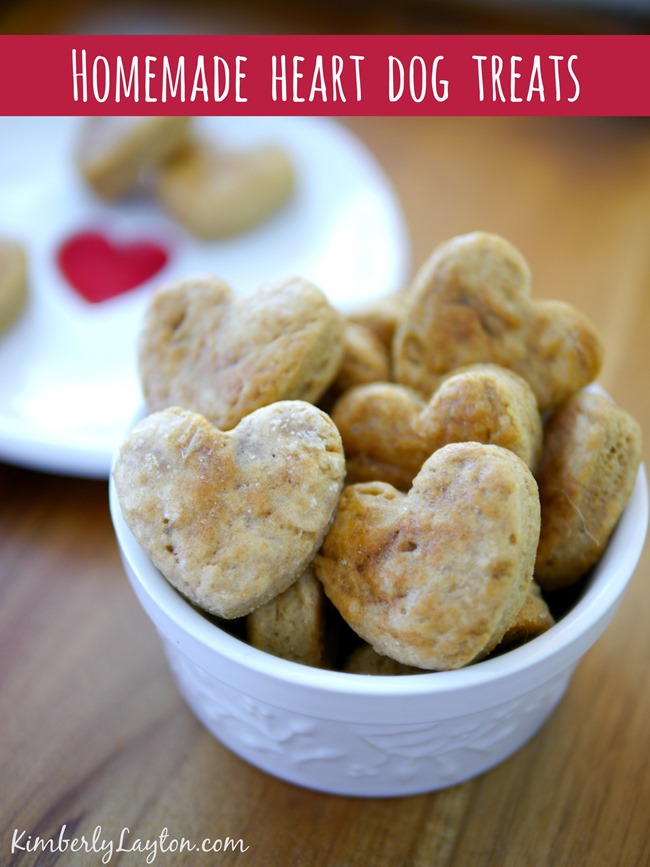 Looking for something to give your dogs for Valentine's Day?? These homemade heart dog treats are perfect!
We have two dogs that love, love, love these! Make a bunch and share them with your pet lovin' friends…or have a party at the dog park!
Check out my recipe on KimberlyLayton.com.
Enjoy!
~Kim