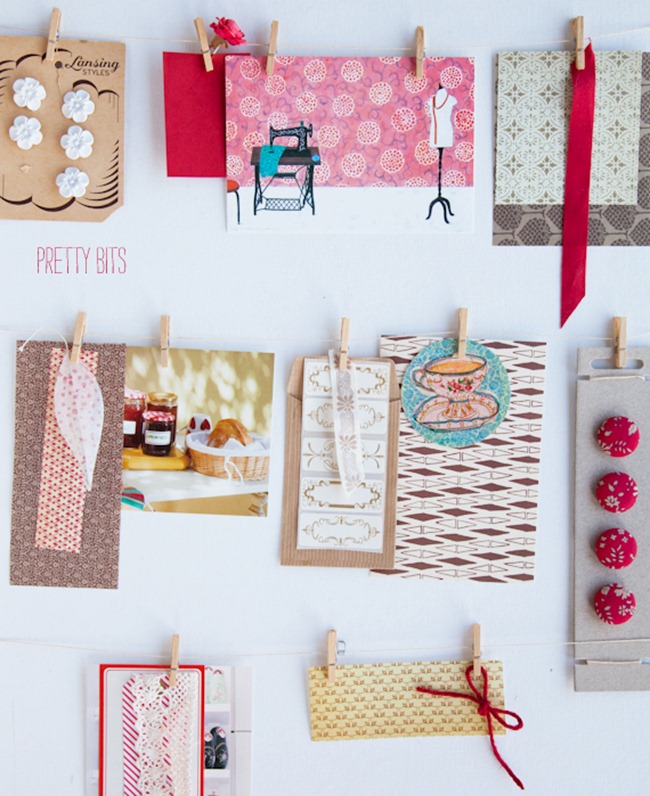 There are days when you need a little inspiration to spark your creativity for the next project. Inspiration boards created by you are the best way to bring what you love all together in an awesome way. Little touches of color, a swatch of fabric, buttons, photos…whatever inspires you all in one spot.
Do you have an inspiration board? I've had many over the years and they constantly change along with me.
In the photo above you'll see tid bits of beauty by A Creative Mint… I love it to pieces. You don't need too much space or expensive supplies. Just hang string or twine and start making your own little inspiration board, corner or section of the wall. There are no rules!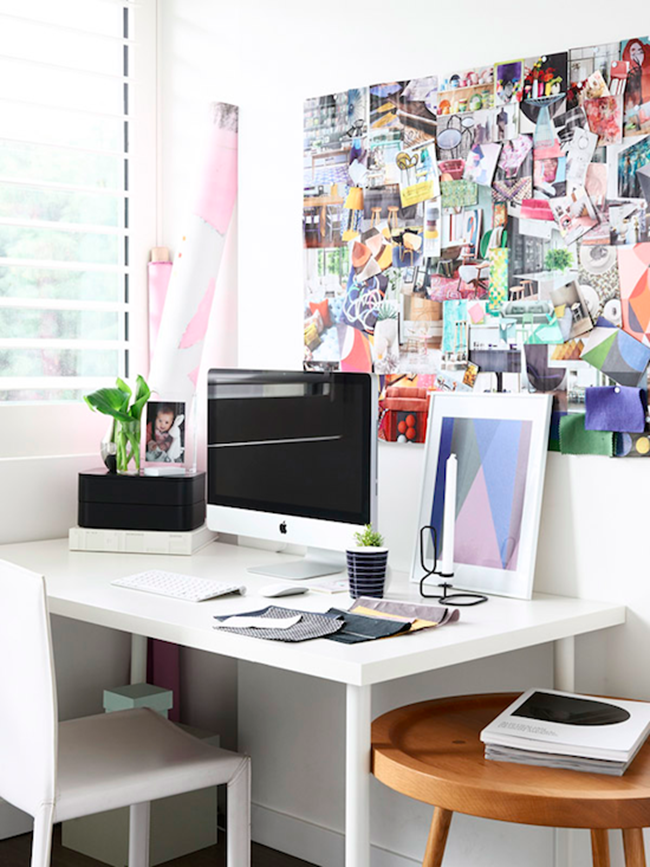 Inspiration and decoration all-in-one! This inspiration board is packed with beauty and color. What a creative space!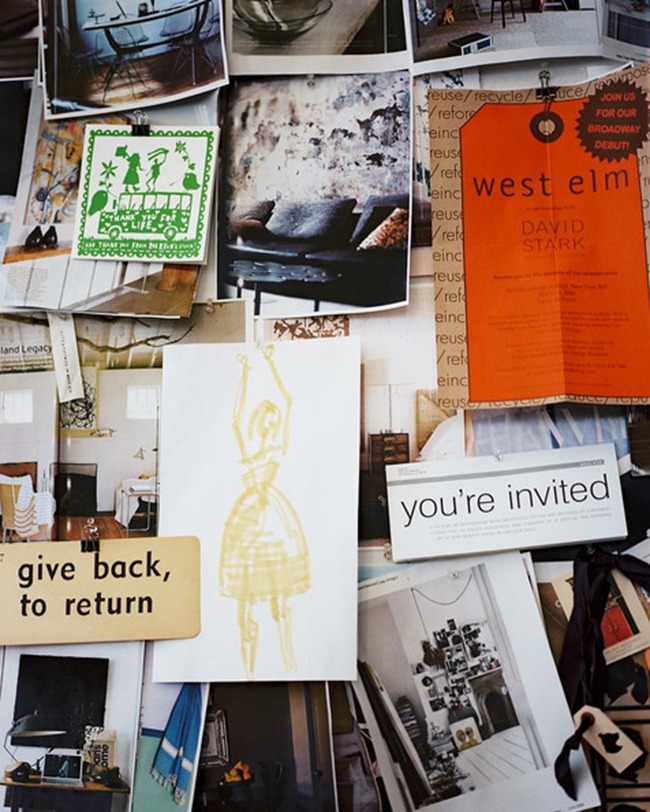 This is a great example close up.
What inspires you? I'd love to hear about your inspiration boards!
~Kim
Looking for more examples of inspiration boards that look super duper creative??? You'll love this and this!!! I also have a ton of cool stuff on my Inspiration Boards Pinterest Page!