Am I the only one that loves colorful fabric all stacked and organized so pretty? Of course not! Check out these lovely rooms for a bit of fabric storage inspiration…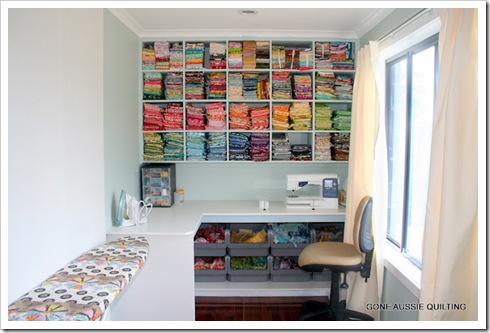 Look at all that fabric! Just seeing this fabulous sewing space makes me want to sew something. You'll love this blog, so go over and check it out.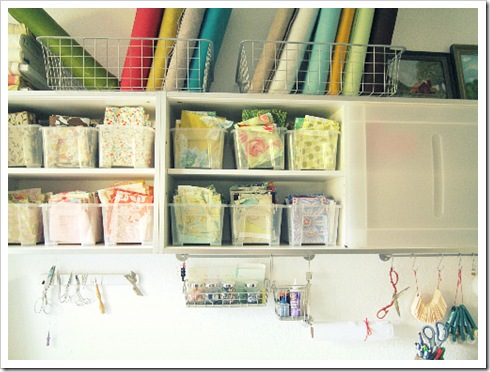 This is a beautiful space with a smart storage solution for those fabric scraps. Use little plastic bins for all those pretty pieces you've been saving for another project. I try to use every bit of my favorite fabrics! I make lots of buttons.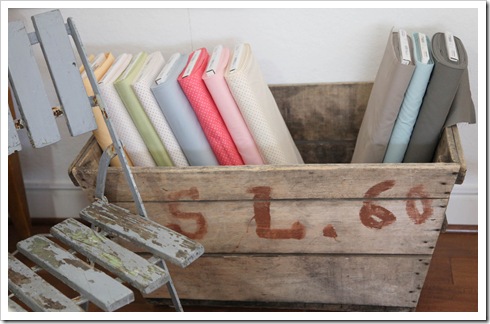 Recycle an old grape container to store your fabric and look great at the same time. I want one…or maybe 5!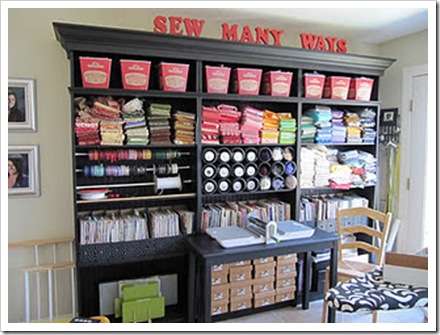 I've featured this great sewing room from Sew Many Ways before but I had to share another idea from this space…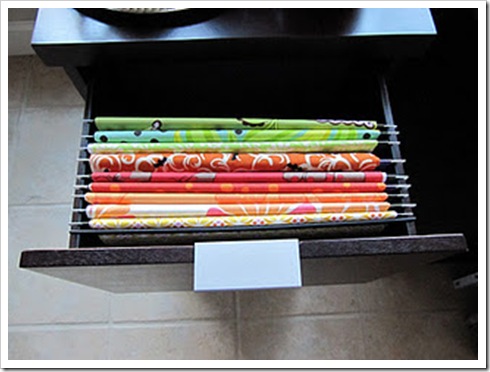 Using a file cabinet to store your fabric! Great idea! I'm not sure why I never thought of that, but it seems like a great solution for organizing. You could even write all the fabric information on the folder and make it easy for your next order.
You'll find more fabric storage solutions here…
How do you organize your fabric???
~Kim
If you love organization ideas… you should see this beautiful list of DIY ideas: