This giveaway has closed – winner announced here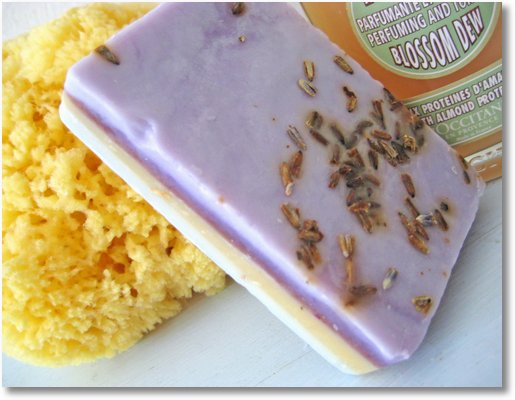 I was so excited when I heard from Robyn at Big T Ranch! She wanted to participate in Giveaway Week and that meant she was going to send me some samples to use for review! And what nice samples they were!
Big T Ranch raises Nigerian Dwarf Goats in a very beautiful part of the great state of Colorado. I've never personally raised a Nigerian Dwarf Goat, or any other dwarf goat for that matter, but apparently they produce lots of wonderful Goat's Milk!
And everybody knows that Goat's Milk makes theee best soaps and lotions!
So that's just what they started doing! Big T Ranch sells on Etsy, their own website, and at shows and events in their local area. The soaps I've been happily testing are wonderful!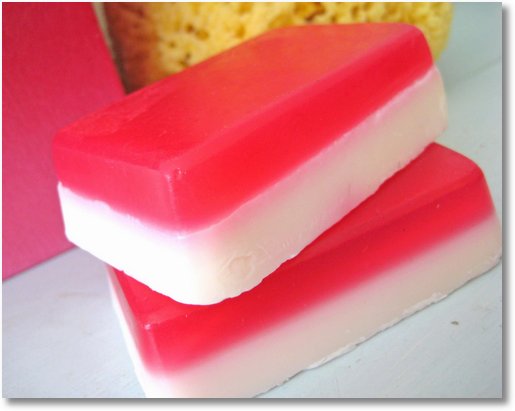 This Pomegranate Soap shown above is my favorite! All the soaps create a luxurious lather and leave your skin feeling great, and they all smell fantastic, but I just especially loved the sweet fragrance of the pomegranate!
The lucky winner of this giveaway will have plenty of wonderful Nigerian Dwarf Goat's Milk Soap to enjoy!
Big T Ranch is giving away 8 Big 4 oz Bars Goat Milk Soap – Choose Your Scents (Vegan!)
You have [slider title="up to 10 chances to win!"]
All giveaways have the same ways to enter (up to 10 per giveaway!):
Visit the Sponsor's site and leave a comment telling us your favorite item on their site
Follow the Sponsor on Facebook (if applicable, see link in post)
Follow the Sponsor on Twitter (if applicable, see link in post)
Follow Everything Etsy on Twitter
Like Everything Etsy on Facebook
Subscribe to Everything Etsy
Tweet about the particular giveaway
Post to your Facebook about the giveaway
Post to your blog about the giveaway
Put the "Giveaway Week" button on your blog
Winners will be selected by random number generator on Monday and posted here.
[/slider]
Big T Ranch on Etsy: http://www.etsy.com/shop/bigtranch
Good Luck!
~Kim
All Giveaway Week Posts
Entries Open All Week Long!