This giveaway has closed – winner announced here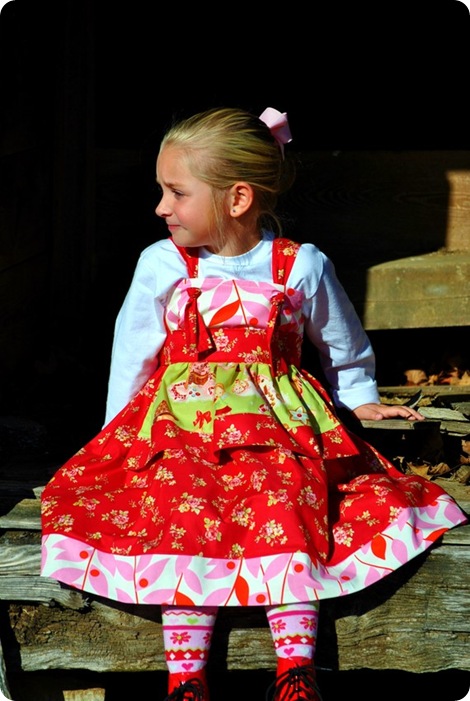 Get in the Spirit of the holidays with this new collection of dresses from Woopsy-Daisy! Your little princess will be twirling in delight wearing this beautiful dress made of yummy holiday fabrics!
Woopsy-Daisy creates the sweetest boutique style clothing for children! Amy works wonders with fabric and knows just how to mix and match them to design children's clothing to be treasured!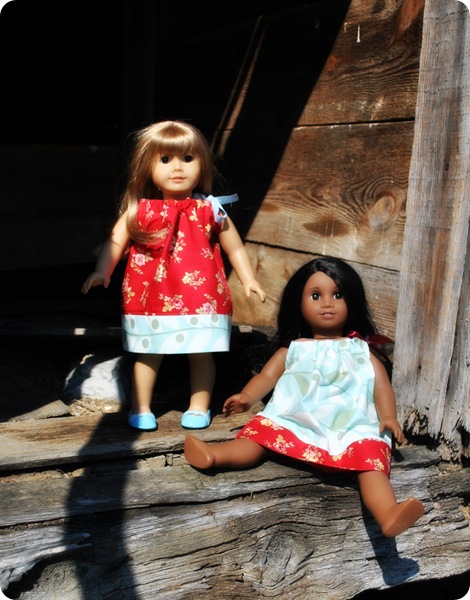 Wow…there's even matching mini-daisy dresses for their special doll! This is such a popular item and I can see why! I don't have little girls, but I do have some nieces that would squeal and giggle over a matching dolly dress.
I love it…too bad I had to grow up!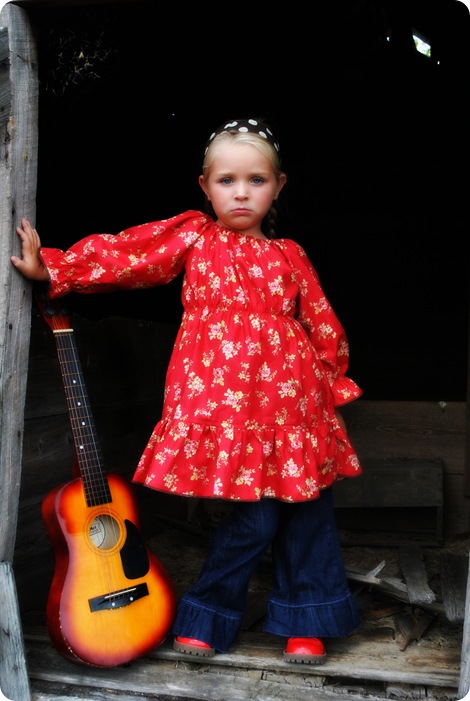 Handmade clothing rocks!
Once you stop being in shock over this adorable photo, take a look at the peasant top. It can be worn all different ways to create fabulous boutique style outfits.
Woopsy-Daisy has been sweet enough to offer one lucky Everything Etsy reader a sweet peasant top and a matching mini-daisy dress for your little one's doll! What a great giveaway!
To enter start by visiting Woopsy-Daisy and leaving a comment about one of your favorite items.
You have [slider title="up to 10 chances to win!"]
All giveaways have the same ways to enter (up to 10 per giveaway!):
Visit the Sponsor's site and leave a comment telling us your favorite item on their site
Follow the Sponsor on Facebook (if applicable, see link in post)
Follow the Sponsor on Twitter (if applicable, see link in post)
Follow Everything Etsy on Twitter
Like Everything Etsy on Facebook
Subscribe to Everything Etsy
Tweet about the particular giveaway
Post to your Facebook about the giveaway
Post to your blog about the giveaway
Put the "Giveaway Week" button on your blog
Winners will be selected by random number generator on Monday and posted here.
[/slider]
Links you might need:
Good luck!
~Kim
All Giveaway Week Posts
Entries Open All Week Long!