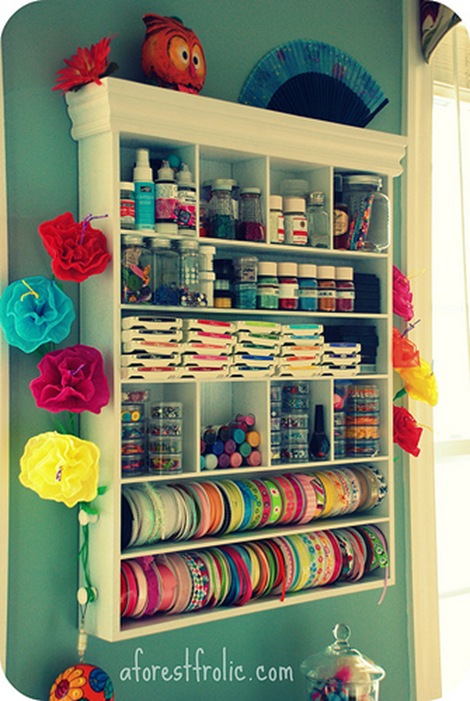 Ribbons, stamps, and glitter…oh my! All it takes is one look at this craft room photo and I know I would love to work in it…all the time. Do you have room for me, Jamie?
Jamie always uses a lot of color, so I always love what she does…simple as that! She's very talented and I enjoy reading her blog.
Here's a peek into her fabulous creative space…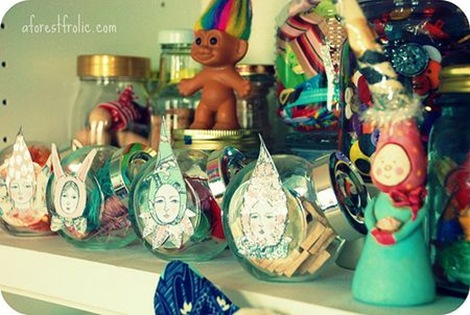 I have a troll doll just like this one! How funny! I need to dig that out of the box and use it for inspiration.
Jamie sells lots of goodies on Etsy! That's a great excuse to buy more supplies, right? You can find sweet banners, handmade tags, and other glittery things in her Etsy shop. I even have a cute little wallet from A Forest Frolic!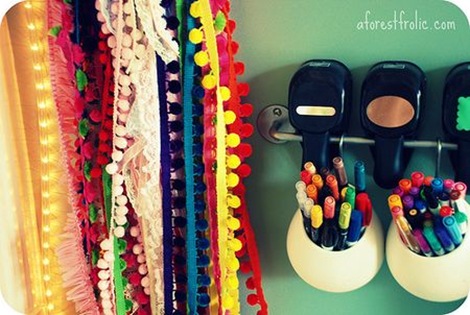 Couldn't you have fun with this? Pretty, pretty stuff!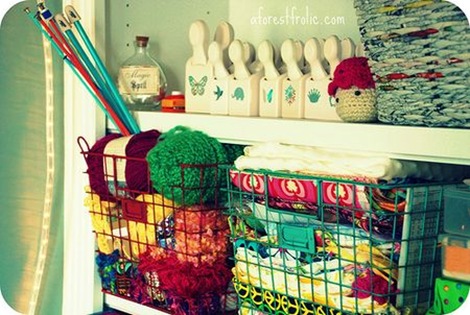 I love these wire baskets!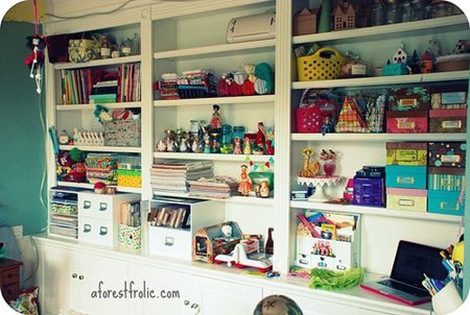 What a great cabinet! I love how the shelves are open and you can see all the pretty supplies. I hate stashing them away and not knowing what I have. That causes me to buy them same thing twice sometimes.
You can see more photos at A Forest Frolic…Jamie's wonderful blog…check them out!
Thanks for sharing you beautiful space with us and I can't wait to see more photos!
~Kim
*If you can't get enough of creative spaces, check out our Art Studio Inspiration Section! {But get comfortable first…there's a lot there!}