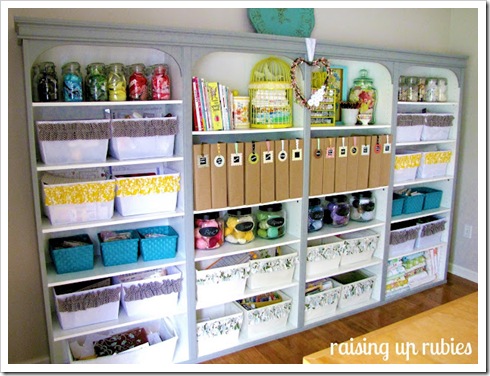 We have featured so many beautiful craft spaces on Everything Etsy, but there is always a new one that just make me want to move in. This fabulous craft room that belongs to Raising Up Rubies is outstanding in every single way possible. No details are left undone!
It's super organized and pretty! You can do any kind of craft in this large space…and invite your friends to join you. 🙂
Jamie and her husband created something amazing! Here's a little taste of what a dream craft room can look like…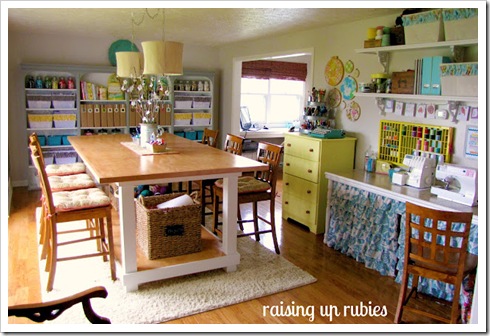 Do you want to move next to Jamie now and bake her cookies so you can play in her craft room?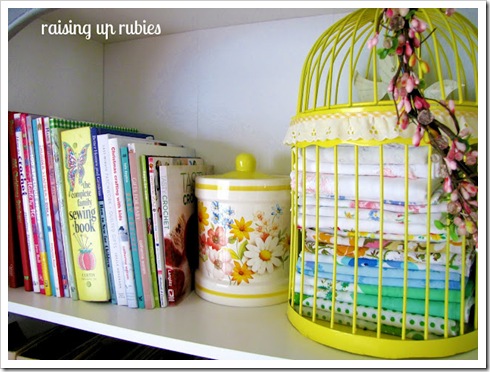 Vintage pillowcases in a yellow bird cage…just beautiful!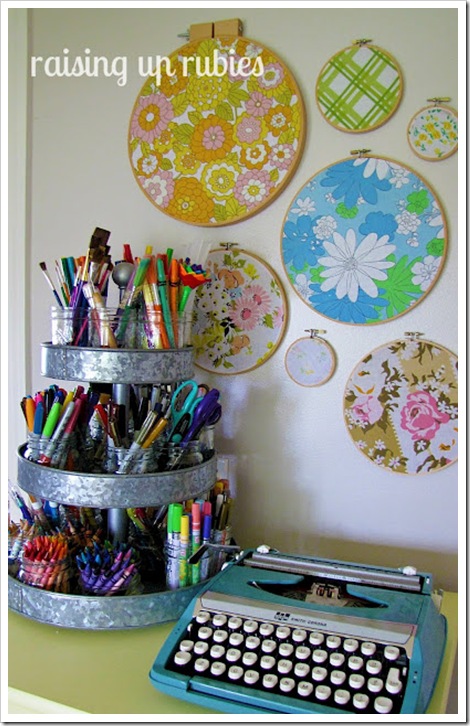 Wow, wow, and wow! I'm so jealous of the typewriter because I've been wanting one for awhile…in that color. The embroidery hoops with vintage fabric are perfect! Markers & such are displayed beautifully and ready to use.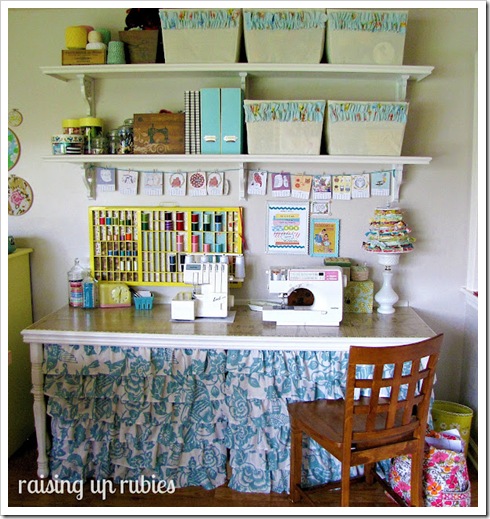 I love, love, love all the ruffles here and just wait until you see how Jamie finished the top of her sewing table. You'll need to visit Raising Up Rubies to see this cool idea!
There are so many details that you NEED to see! Trust me on this! Visit Raising Up Rubies right now. It will put you in a crafty good mood for sure!
What's your favorite part?
~Kim
Looking for more craft space inspiration? Click here for tons of organization ideas for your crafts supplies and just plain pretty craft studios you'll love!
If you love organization ideas… you should see this beautiful list of DIY ideas: