Looking for a beautifully creative work space?
Here it is…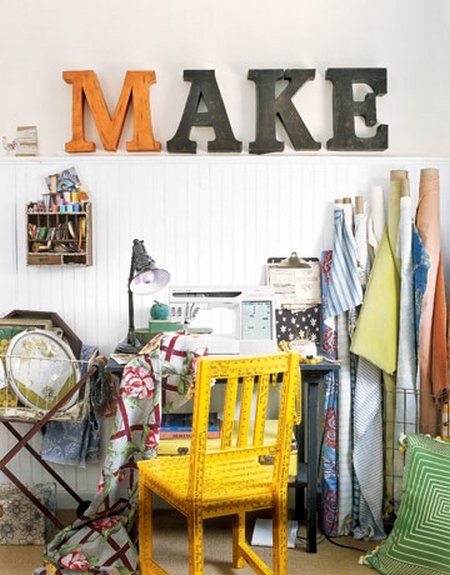 The colors, fabrics, and those awesome letters on the wall make this craft studio stunning! It's all so organized, but in a relaxed way.
Take a look at the whole room…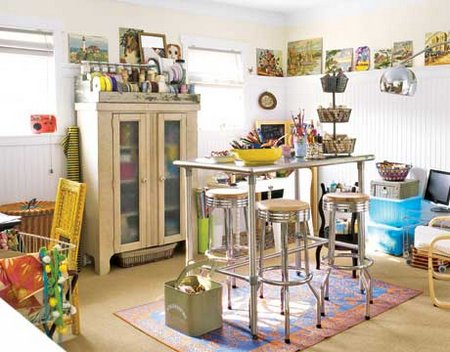 The large table in the center is great for standing or sitting while working. That's brilliant! There are so many times when I find myself in the kitchen with my glue gun working on a craft project of some sort. Doesn't it just seem easier to stand sometimes? Well, it might have something to do with it being time to cook dinner and I don't want to stop what I'm doing. Am I the only one that multi-tasks this way?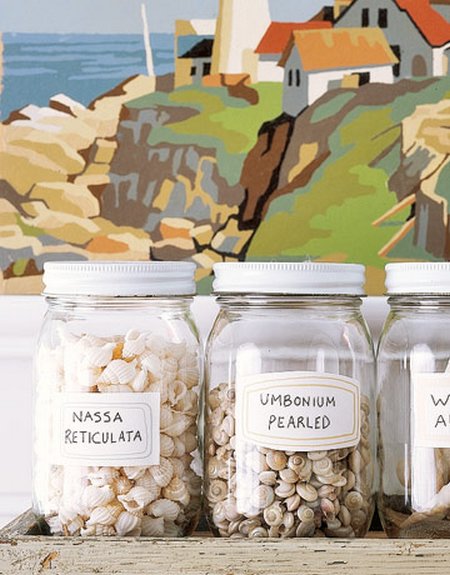 I do love storing stuff in jars! These are regular canning jars with handwritten labels…love it! Need it!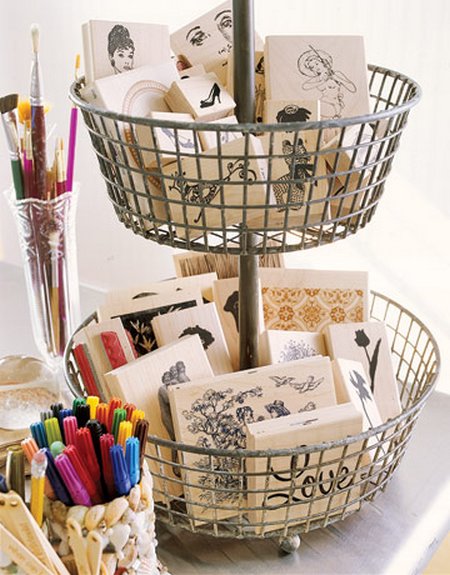 A three-tiered wire basket holds all the pretty stamps keeping them easy to find. Having things where you can see them might help you be more creative. Keeping it all together in such a decorative way can't hurt either.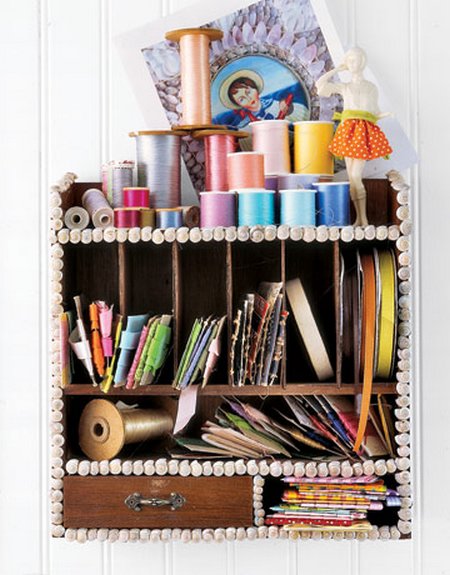 Look what's on the wall! There are little shells glued right to the shelf. Ribbon, seam binding, and thread get to have this little area all to themselves. Lucky!
Maybe you saw something in this studio that you could use in your home…I know I have! Your studio needs to work for you! Don't feel like it has to be all boxed up or everything in a basket. Your way is the right way!
What's your favorite part of this amazing craft studio?
~Kim
photo credit: Keith Scott Morton
If you love organization ideas… you should see this beautiful list of DIY ideas: