Sometimes there's just a little scrap of your favorite fabrics left and you would hate to part with them. I understand. Throwing them away doesn't always seem like an option!
Take a look at a few ideas I found for those scraps…let's decorate with them!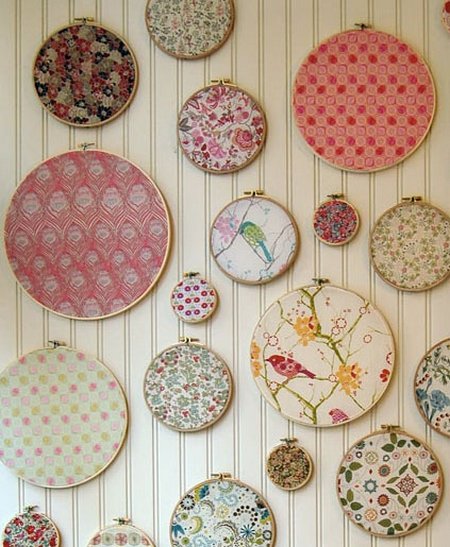 Apartment Therapy featured this beautiful wall display of embroidery hoops. Think about just how easy this would be to duplicate in your home using your favorite fabrics. Sometime you can find these embroidery hoops at garage sales for super cheap. Buy them all and you can decorate a wall in minutes!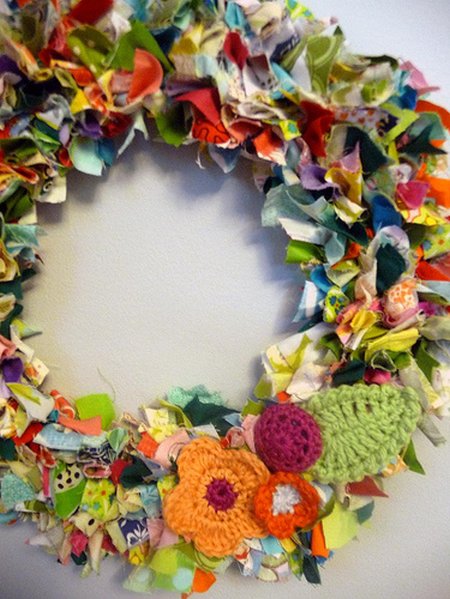 Lindamade has a tutorial for this colorful scrap wreath. It hangs on her studio wall. After seeing this I might never throw away a scrap of fabric again!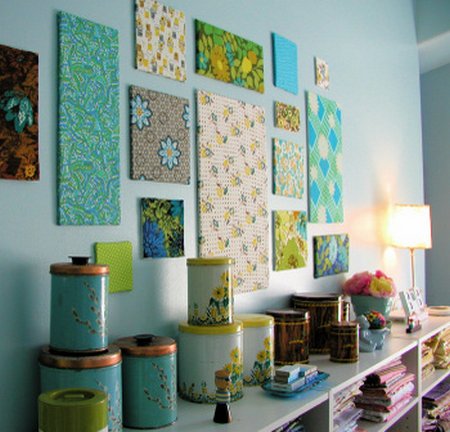 Bella Dia made stunning fabric panels out of her fabric collection. I love the different sizes. You might want to stop over there and see more photos of her studio.
If you haven't seen the fabric scrap baskets in the post on fabric storage…check it out. They're really cute!
I know some people are talented enough to make quilts…that takes a ton of scraps. One day I'll have to try that.
What do you do with fabric scraps? Have you seen some cute ideas…leave a link!
~Kim