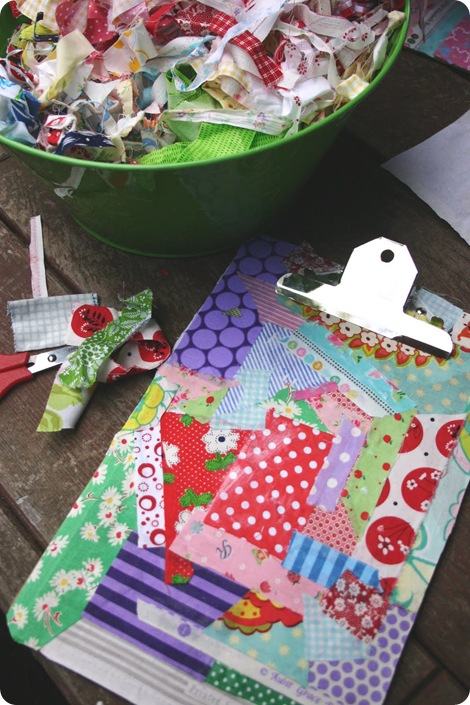 Do you have and endless supply of fabric scraps? I sure do, but I love to make things with them. Here are 8 more ideas for your fabric scraps…
There's a fun Scrap Covered Clipboard Tutorial at dear fii. It will make you want to save even the smallest pieces of fabric.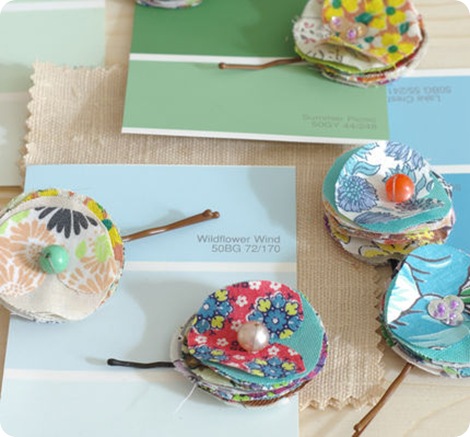 Kayte from Craftstylish.com shows you how to make these cute little hair pins…what a great gift idea!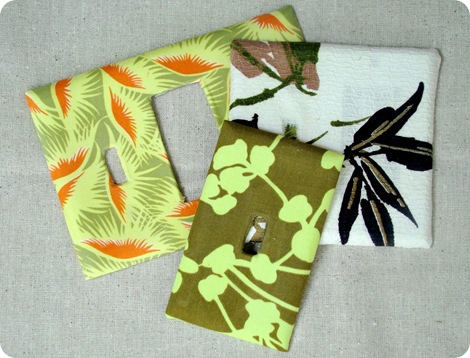 Vickie Howell made these light switch covers from her leftover designer fabric. That sure beats my plain ones!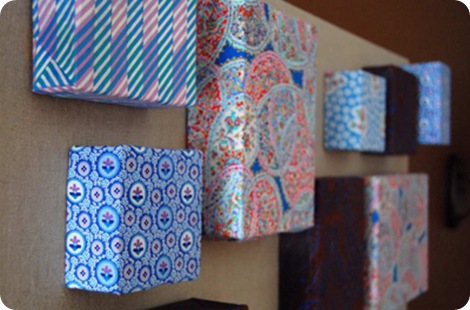 No Sew Wall Art from Sew, Mama, Sew! Very cool, don't you think?!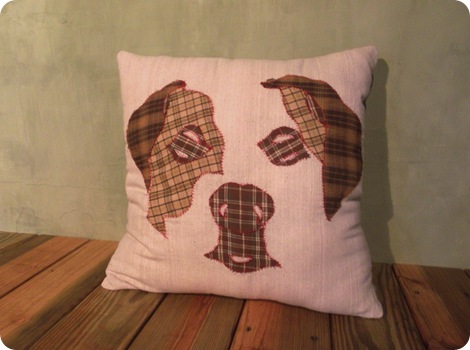 One Forty Three made this dog pillow that looks like her dog…that's a creative use of scraps!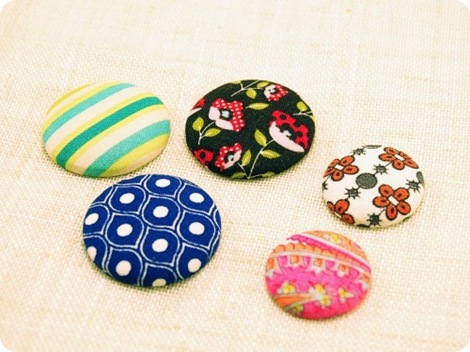 Fabric Covered Buttons from craftleftovers.com…these are always a great choice for those tiny scraps.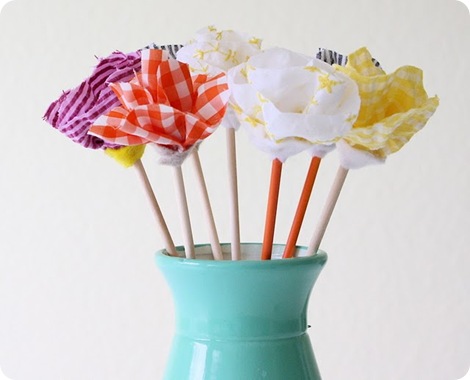 No Sew Flowers by Made are beautiful! They would make anyone's day a little brighter!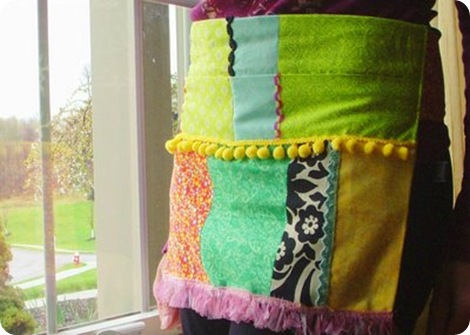 This Scrap Fabric Apron on FaveCrafts.com is reversible! I love the bright fabrics she used for this one.
Can you ever have too many ideas for fabric scraps? I think not! 🙂
Other posts you might like…
I'm always looking for fresh new ways to use fabric scraps! Any ideas? What's your favorite way to use fabric scraps?
~Kim
If you love organization ideas… you should see this beautiful list of DIY ideas: