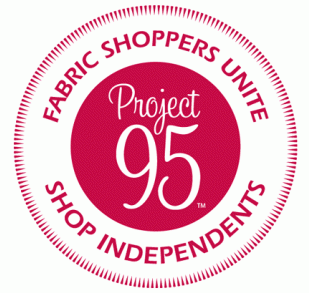 What is Project 95? It's a network of independent quilt and fabric shops who have joined forces to promote shopping independents. Only 5 percent of fabric shops are independents! Isn't it nice to have local fabric shops? They need support from us!
To find a local fabric or quilt shop, click here. Just enter your zip code and you are on your way to finding a great shop near you.
My local shop has great customer service, and I always leave with new ideas for my next project.
Do you have a local fabric shop in your area?