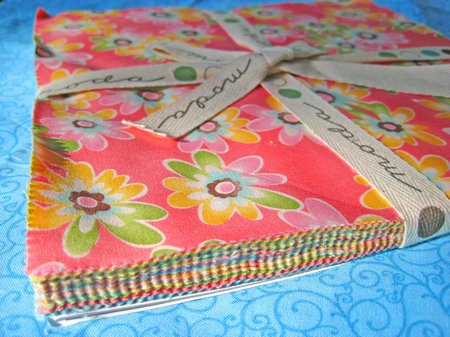 I stopped by a brand new quilt shop near my house yesterday, and look what I found…a Moda Layer Cake. Did I need it? No. Do I have special plans for it? No. I have no idea what I'm going to do with it. I just fell in love with the colors and had to have it!
The thought of a quilt sounds so cozy and nice, but I don't have a clue on how to start. I've managed to make a few rag quilts in years past, but even that was a challenge for me.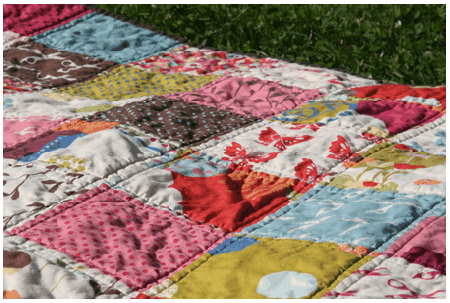 This baby quilt has a look similar to what I'm thinking. Film on the Fridge is a beautiful quilting blog with so much information.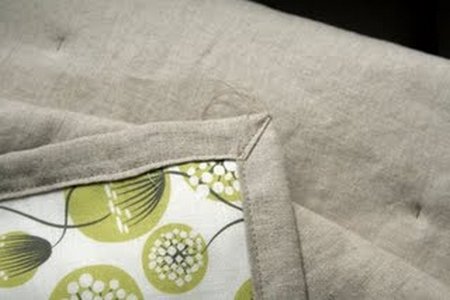 Cicada Dreams made this easy tie quilt. Have you seen any other tie quilt photos? It seems like the easiest quilt I could make, but I do want it to last forever if I put all this work into it.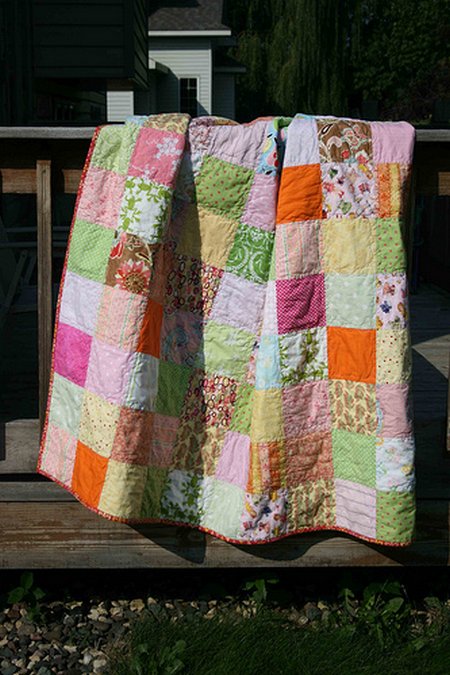 Crazy Mom Quilts is awesome! Her blog makes me want to get started today.
I know I can sew the squares together, but then it gets scary to me. Are there any experienced quilters out there that would like to share a great website or book for a beginner like me?
What would you do with this fabric?