Have you ever been curious about Martha Stewart's craft studio?
Well, here it is…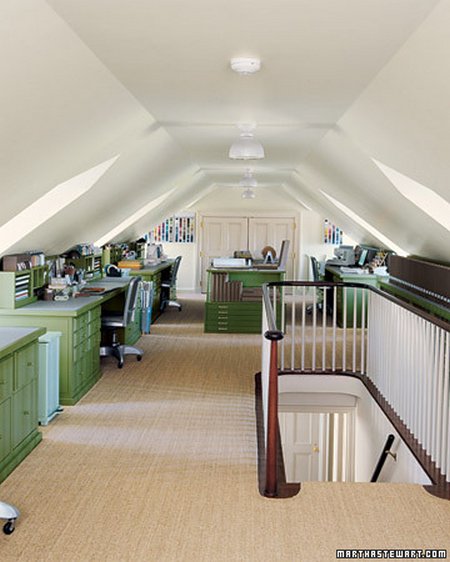 Martha Stewart has a craft studio in her attic. It's so spacious! What would you do with all this room? I'm sure I could fill up this space, and I love all the natural lighting.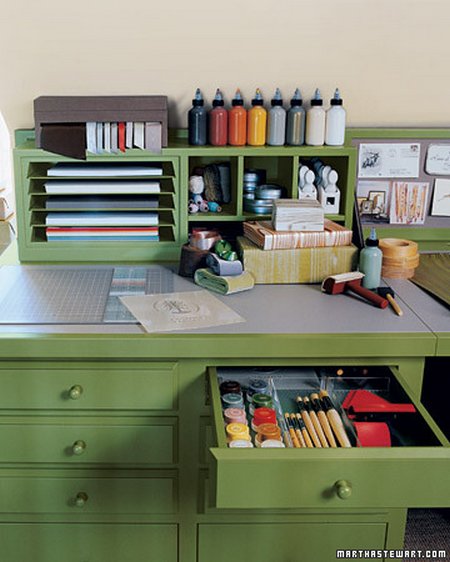 The color of the desk and the small drawers are great! I hate all the wasted room that I end up in drawers. If I had a desk like this I could buy more craft stuff. You wouldn't want to have empty drawers…that's not good.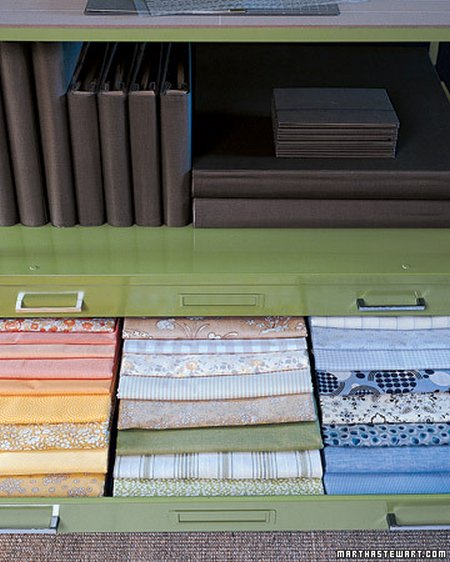 She has flat-file drawers for fabric and paper storage. I always love the look of fabric sorted out so pretty. You don't see me posting about my overflowing basket of fabric, do you?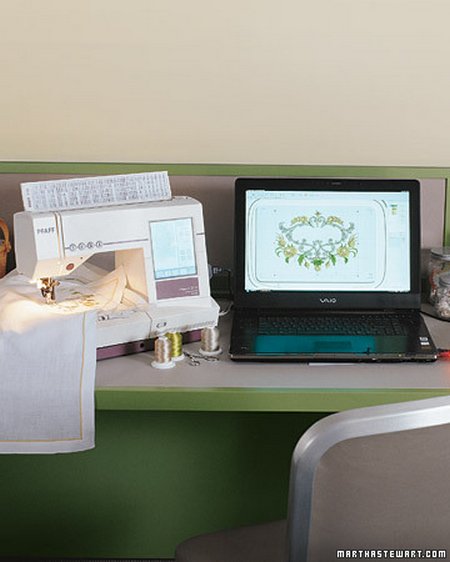 Martha's sewing machine is hooked up to a computer, and it reads a CD-ROM of patterns. This seems like it would be a fun thing to play with.
Maybe Martha Stewart could have a contest to win a day in her studio?
To see more great photos of her studio and some of her storage tips, visit MarthaStewart.com.