What a Studio!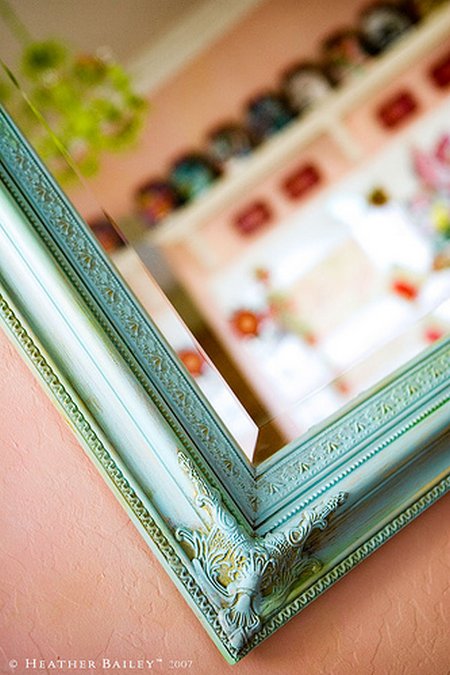 Let's take a peek at Heather Bailey's Studio. She's a wonderful fabric designer with the most amazing studio to enjoy as she works on her newest patterns.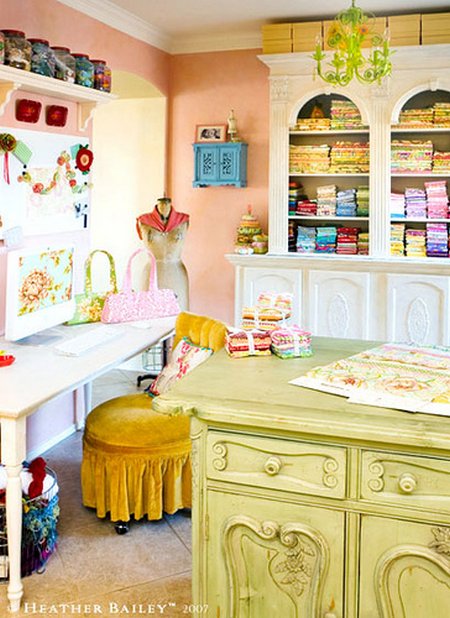 I love everything in here! The little blue cabinet on the wall is perfect, and the green chandelier has me green with envy! Her creativity clearly overflows into her lovely home. The wall color is so pretty, do you think?
Colorful stacked fabric and ribbon holders are a beautiful part of this studio. I wish I could spend a week in this room…I'm sure my sewing skills would improve.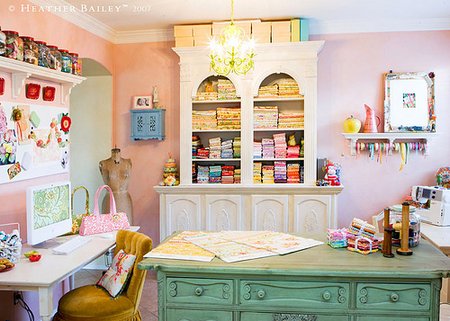 Well, next time you purchase one of Heather Bailey's fabrics or embellishments, you can think of her sitting in this fabulous studio designing away. Heather Bailey's Store has patterns and other pretty things you might need. I have my eye on the cutest strawberry pincushion pattern. Love it!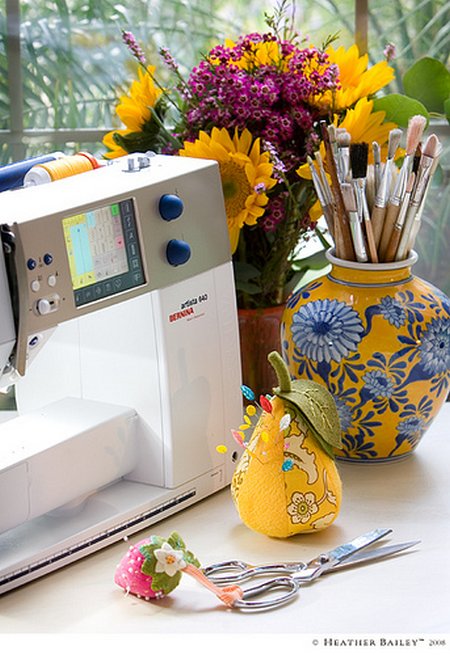 She has so many wonderful photos on her blog. Stop by and check it out…you will enjoy it, I'm sure of it!
Studio photos are so much fun! I hope they inspire you to be creative with your area, no matter what size. I move baskets of supplies around the house for now, but who knows what the future holds.
I've been on vacation from my blog a bit and working on some projects. It was a nice break, but now I'm back and I have a few fun things coming up.
If you are starting to plan for your holiday sales, I've got something to help you out…check back tomorrow!