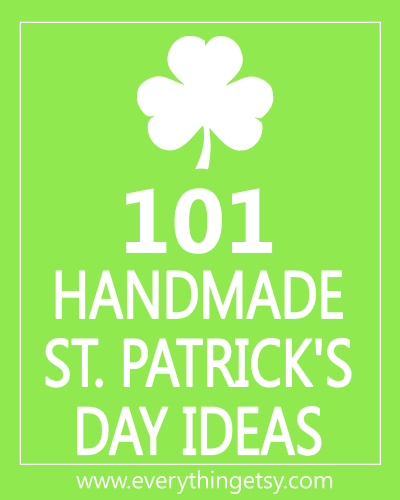 Whip up a little luck of the Irish with these St. Patricks Day crafts and free printables!  It's such a fun holiday, so don't let it pass you by without a creating a few crafty projects.  Many of these only take minutes to make and you will instantly become a Crafty Princess in the process…well, maybe.
Everyone loves a great holiday printable, right?!  You'll find printables for your parties, beer labels, gift tags and even breakfast.  A little green ink goes a long way!
There's a little something for everyone from wreaths to handmade gifts…time to GO GREEN and try a few of these creative St. Patrick's Day ideas!
Oh my gosh, I love so many of these!  Do you have a favorite?
Thanks so much for all your pins, tweets, Facebook likes and more on my previous holiday tutorial posts…I'm a lucky girl to have such sweet friends!
I hope this collection helps make your St. Patrick's Day planning a little easier and fun!
~Kim
Looking for more tutorials??  Here are a few Spring posts you might enjoy…