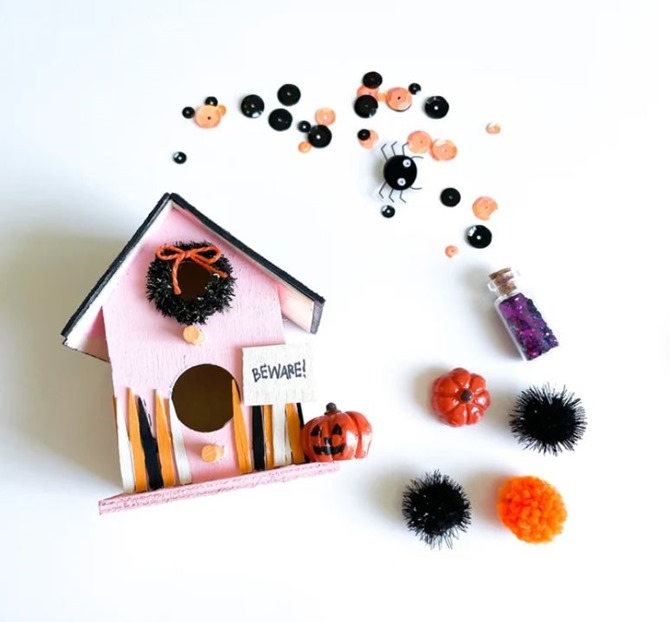 I've never decorated for Halloween quite like this! Isn't it the cutest little haunted Halloween house ever!?!
It's the perfect way to create a little something for the holiday without going all spooky and dark. Make them with your kids, or invite your friends over for a crafty afternoon.
You can find the full Halloween House Kit and instructions right here. Don't miss all the cute things at Sweet Hoopla on Etsy.
How do you decorate for Halloween? Do you enjoy going all traditional or do you mix in white and blue pumpkins and such?
Have fun with this one! I really love it!
~Kim
More Crafty Goodness…