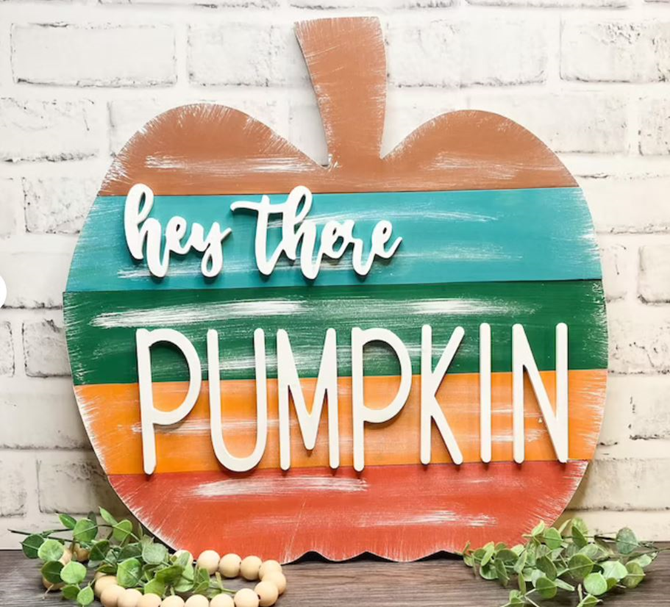 Sometimes you just need a seasonal DIY idea that's fun, easy and creates something you'll want to keep for years. This fall pumpkin painted sign is a beautiful touch to any fall decor. Hang it on your front door, add it to your porch decorations, or top of any table in your home with just the right amount of handmade goodness.
Wanna make one for yourself? It's easier than it looks.
It's a one click shopping trip with this Fall DIY Pumpkin Paint Kit from Rag Crazy on Etsy. She has done all the work for you.
Buy a few and gather some friends for an afternoon of creative fun.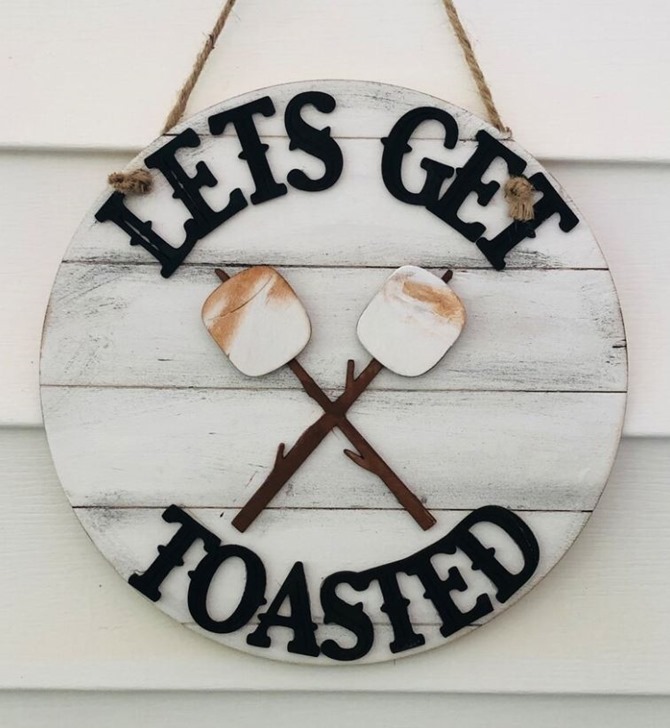 Let's Get Toasted DIY Sign…cute for a summer cabin porch!
You'll find more sign kits in her Etsy shop. Fun stuff without all the fuss!
Enjoy!
~Kim
Here are some other creative DIY fall ideas you'll love…..