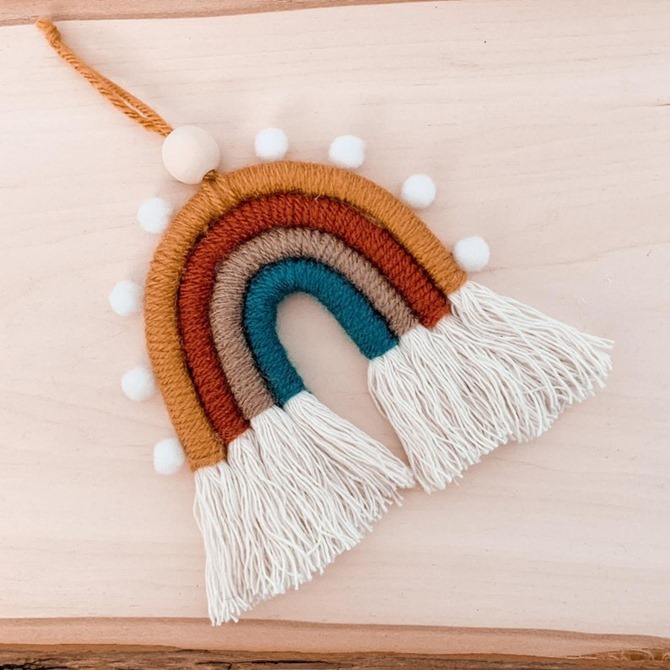 I know you have seen these cute little macrame rainbows, but do you know how to make one for yourself? Hang them on the wall, send one to a friend or top of a gift in the cutest possible way!
I'm all into fall colors right now, so that's why I'm sharing this fabulous fall rainbow…love it!
The pom poms add a cute little touch for sure.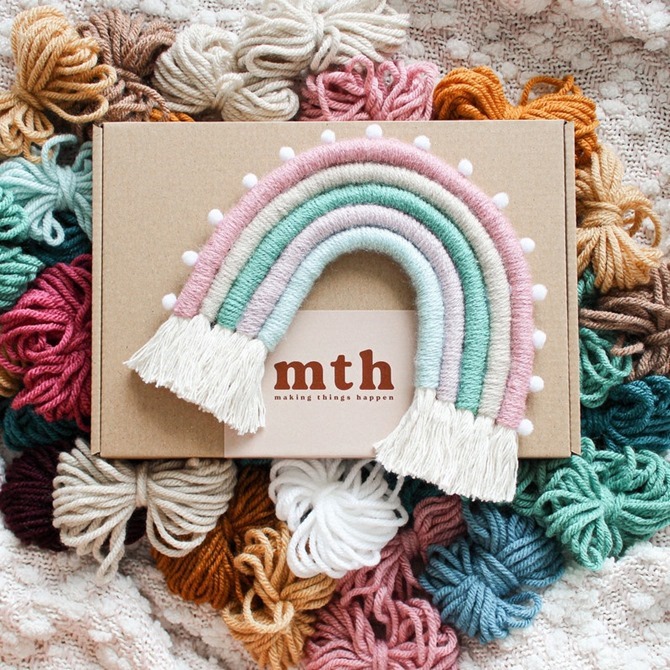 Since I really don't know anything at all about macrame I thought I'd share this amazing shop full of craft kits. You'll get all the instructions and supplies you need in one box.
Get the fall rainbow kit here and the pastel rainbow kit here at Olive and Winter Etsy shop.
Look at all those yarn colors!
Have you ever made anything like this? I haven't! Cute stuff!
Enjoy!
~Kim
More Creative Goodness…