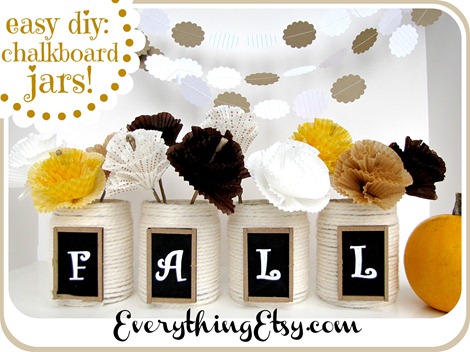 Hello Everyone! I'm anything but traditional when it comes to my holiday decorating … I'm drawn to neutrals and textures, and I love changing things up a bit! So here's an easy project that would be fun to have on a kitchen windowsill, mantle or just anywhere!
It's a very low-cost project & you might just have everything on hand …
Start by using the hot glue to attach the yarn to the top of the jar, then continue wrapping towards the bottom. Use a little bit of glue every inch or so… (I used more hot glue at the top and bottom to make sure it was secure and to keep the yarn from sliding around)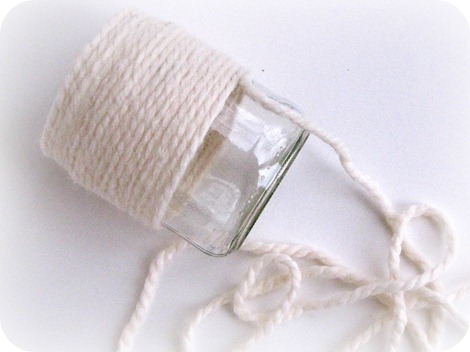 I used a stencil to trace the letter onto the chalkboard, outlining it with a pencil, then filling it in with a chalk marker.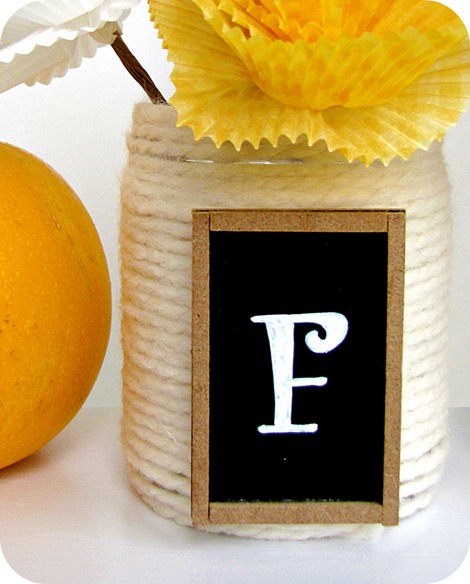 To make the flowers you'll need cupcake liners & floral wire, you can whip these up in just a few minutes!
Cut your wire to desired length and fold the top over (just a half inch or so). Poke holes into the bottom of 5-6 cupcake liners, use a little hot glue around the opening of the hole, slide the liner up the floral wire and pinch around the middle for a few seconds while the glue dries.
Keep going with all the papers until you have layers, play around with the papers to get some fullness in the flower.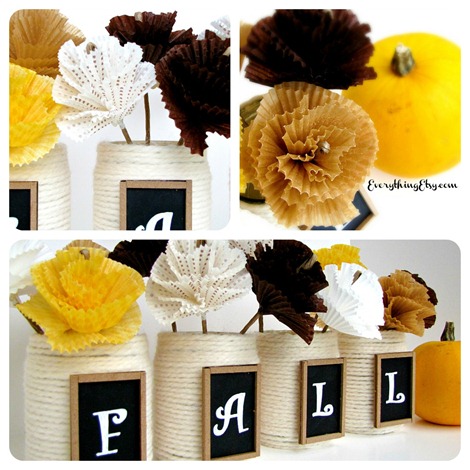 That's it! Fun! Happy Fall!
~Jaime
My name is Jaime from Raising up Rubies ♥ stay at home mama to 2 girls and wife to a handsome hubby

…my love is for all things crafty and i feel so blessed to have a super cute space to play & create in…
She's a super talented contributor to Everything Etsy! You can find out more about Jaime on her blog…Raising Up Rubies. Visit her Etsy Shop for cute stuff!
What kind of handmade goodies have you made lately?
~Kim
Looking for more DIY holiday ideas??? Visit our new Project Gallery for tons of tutorials to create a beautiful handmade holiday this year!