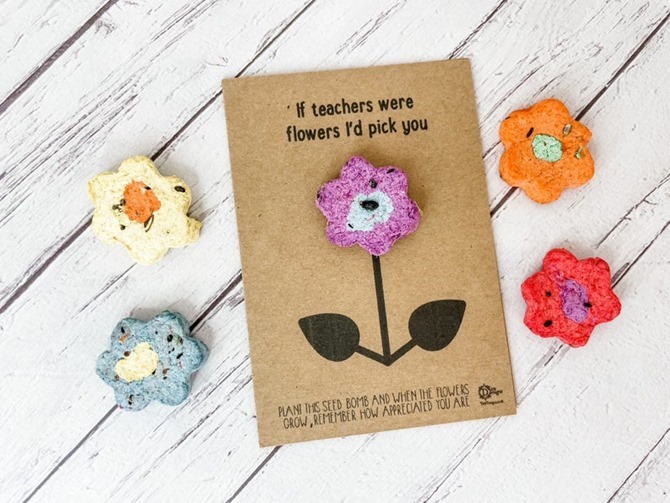 Teacher Gift Ideas
It's nice to let teachers know they are appreciated. I know in Florida schools are having a hard time filling teacher positions. So, let's be thankful to all the wonderful teachers that inspire the love of learning and are ready to kick off a fabulous school year.
These wildflower seed bombs are a simple and sweet way to say thanks to those wonderful teachers you'll meet this school year.
Visit Dios Designs on Etsy to see more designs…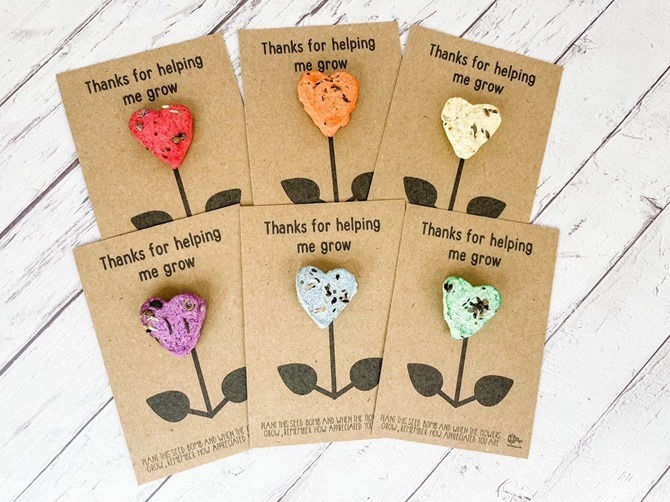 Aren't they sweet? I know any teacher would appreciate one of these!
Do you have a creative teacher gift idea? I'd love to hear about it in the comments.
Happy back-to-school!
~Kim