Got a fall wreath yet? You won't want to miss these super creative fall wood bead wreaths. Some are modern, some are cozy and colorful…all of them are super inspiring!
I'm one of those people that doesn't consider it a new season until I change the wreath on the door! So, to welcome in fall I've been deciding which style of wreath I need, and these wood bead wreaths are on the short list. I'm lovin' this style!
Pick out your favorite to add the perfect touch of fall to your entryway.
Fall Wood Bead Wreaths – 7 DIY Inspiring Designs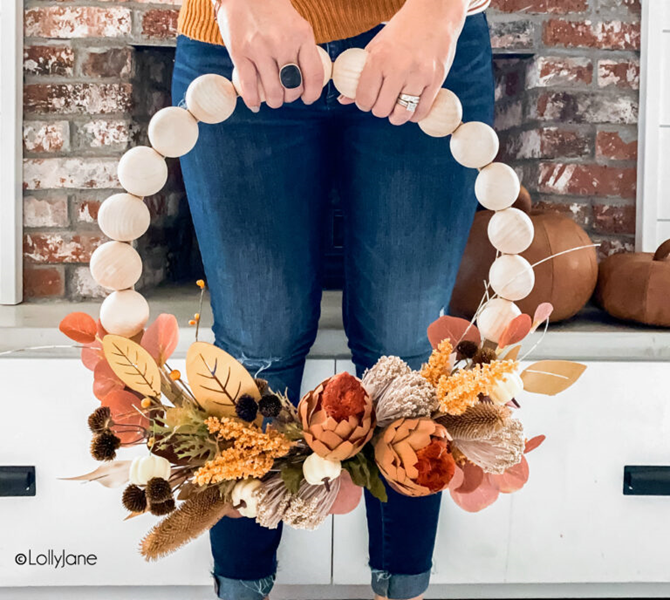 DIY Fall Wood Bead Wreath – Lolly Jane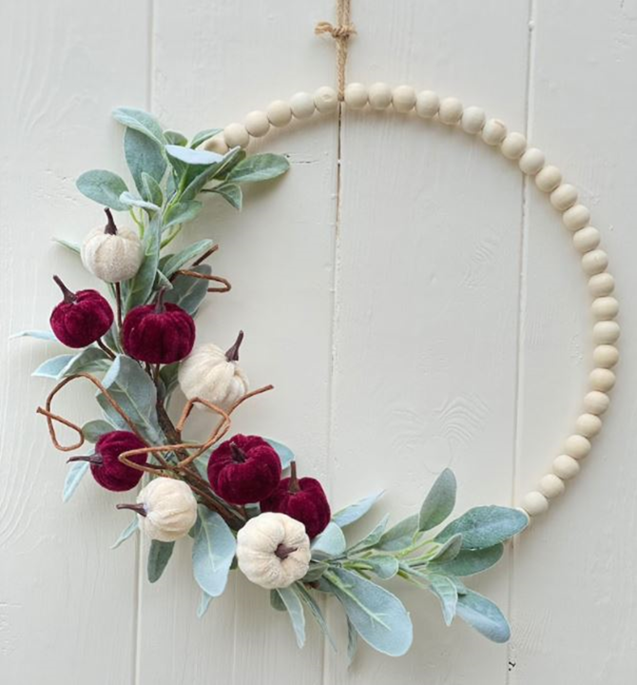 Fall Wood Bead Wreath – Hoops by Rae on Etsy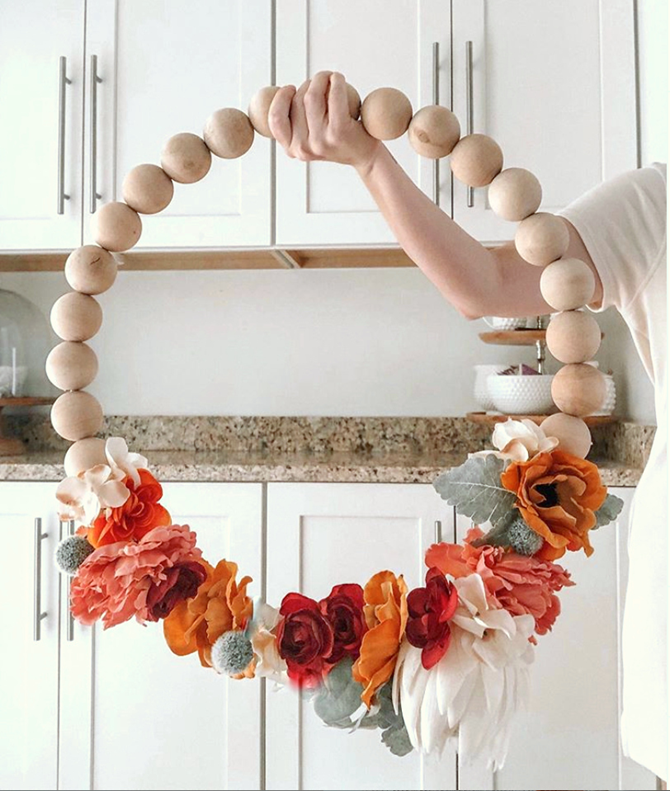 DIY Fall Flower Wreath – Lolly Jane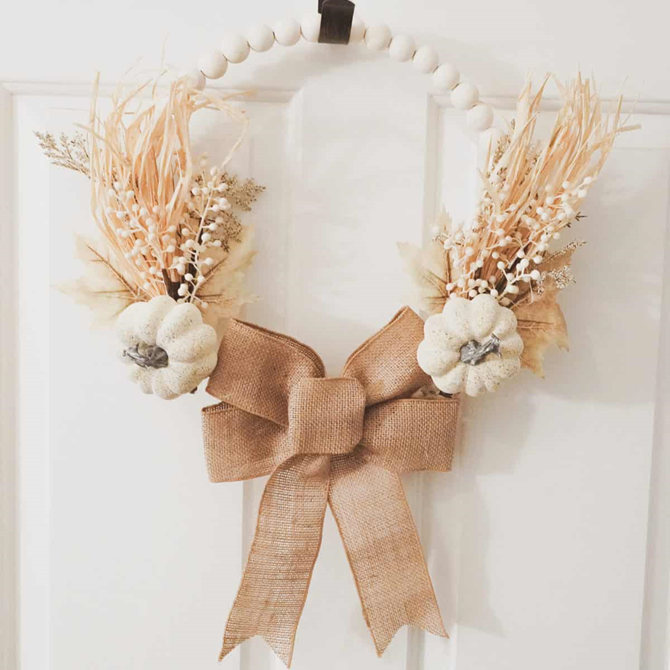 DIY Fall Wood Bead Wreath – Prudent Penny Pincher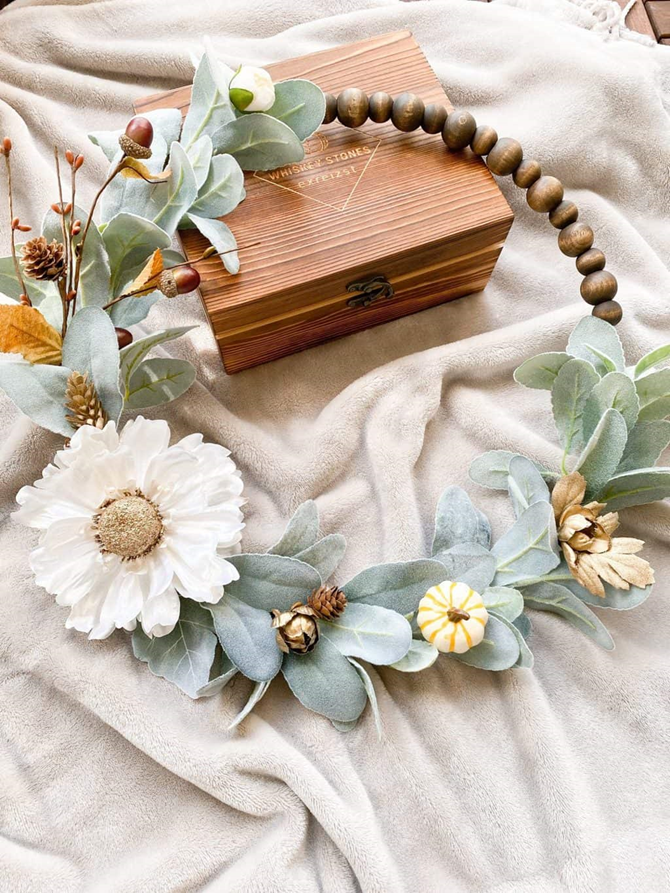 Modern Daisy Fall Wood Bead Wreath – Dainty Craft Boutique on Etsy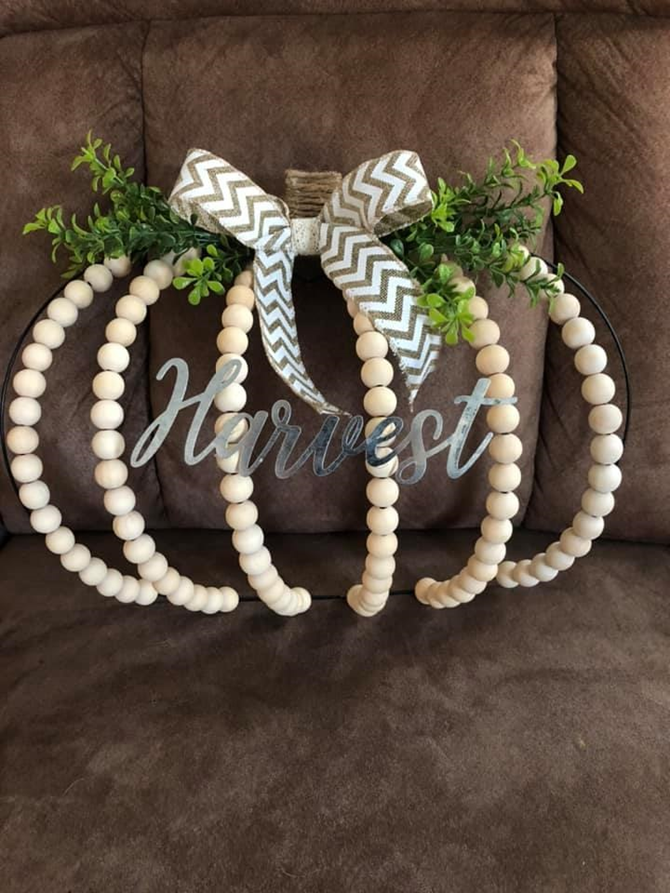 DIY Pumpkin Wire Wreath – The Happy Farmhouse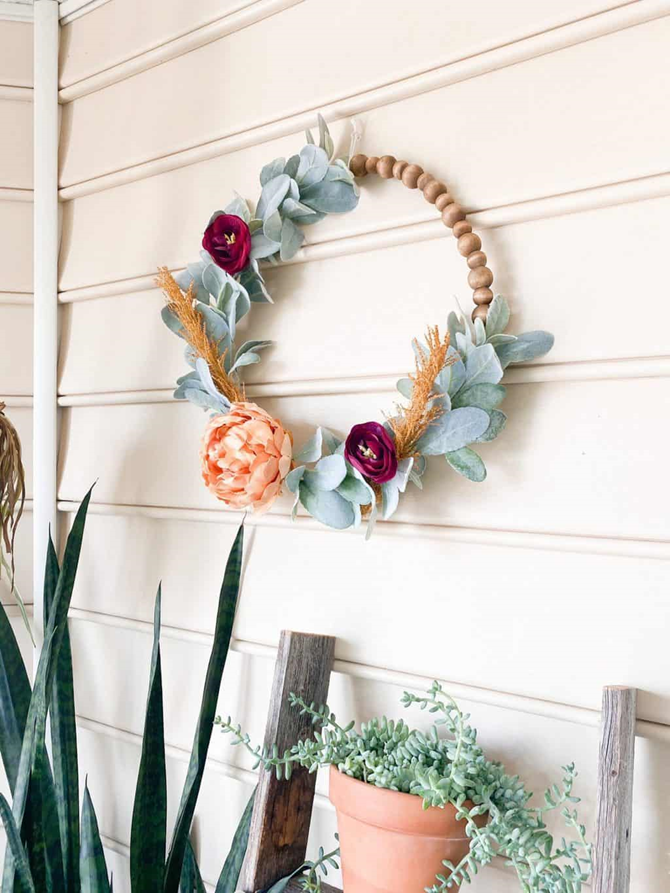 Orange Peony Fall Wood Bead Wreath – Dainty Craft Boutique on Etsy
Are you looking for a different style of fall wreath? I've got ideas for you!

21 Fall Wreath Ideas and Tutorials – Click here for all the tutorials!
Plus a few more…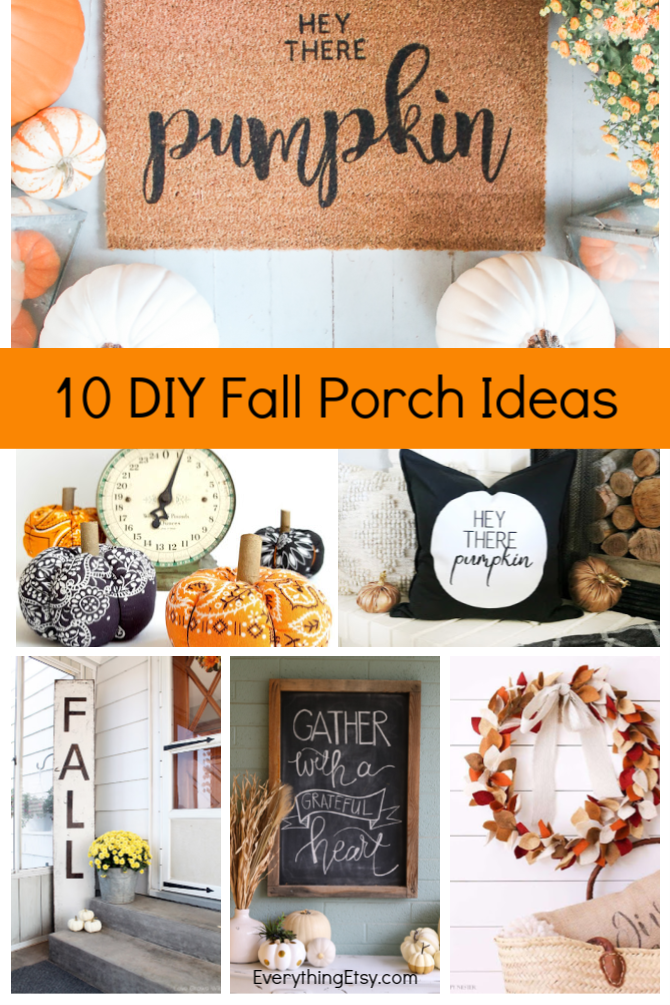 10 Fall Porch Ideas and Tutorials – Click here for fall goodness!
Here are a few other fall posts I think you'll enjoy if you've read this far…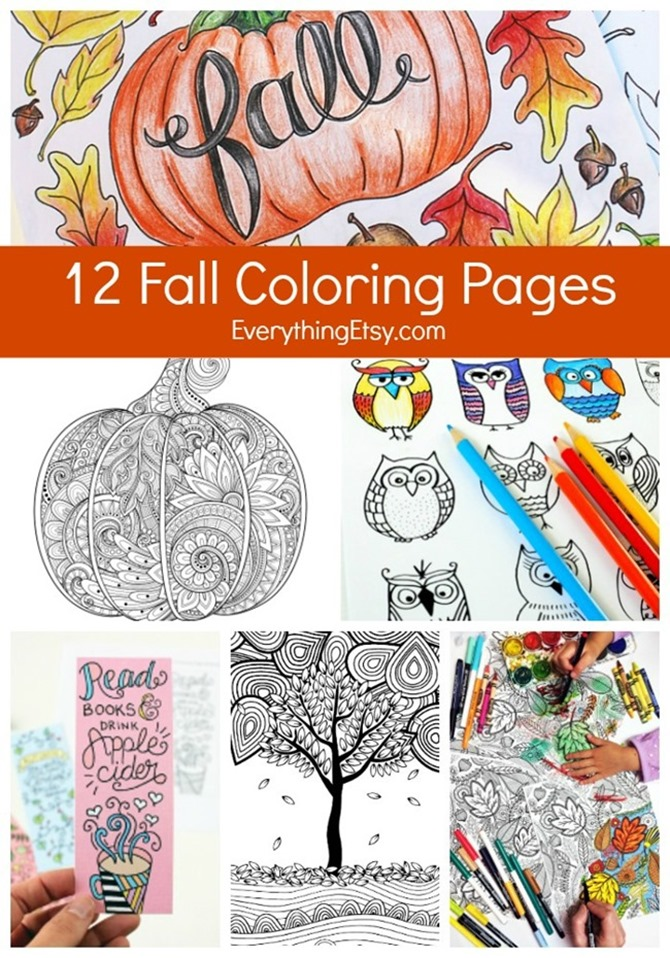 Fall coloring pages! Yes, this is one of my most popular posts every fall…12 Fall Coloring Pages for Adults and Children! Enjoy!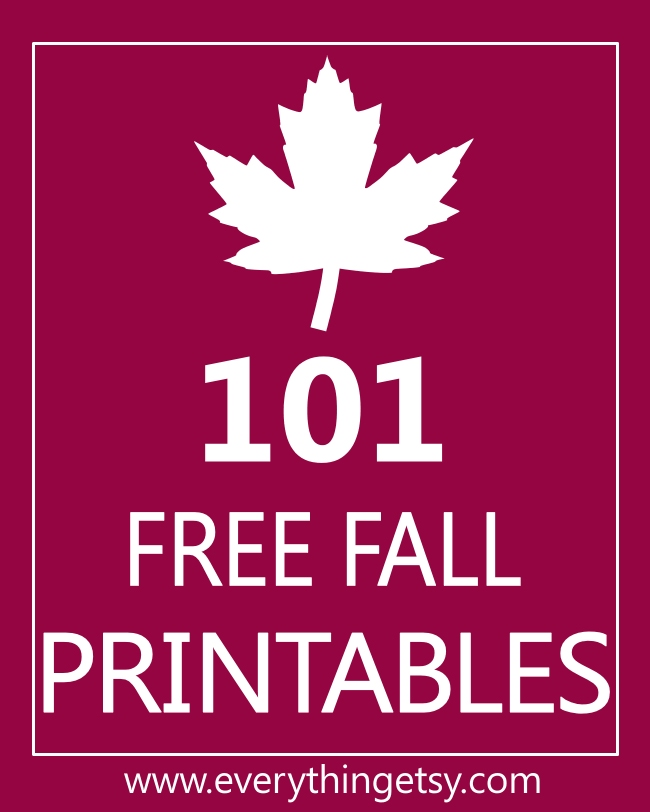 Need a printable to decorate your kitchen? Need a gift tag? Whatever kind of printable you need, you can find it here…101 Free Fall Printables!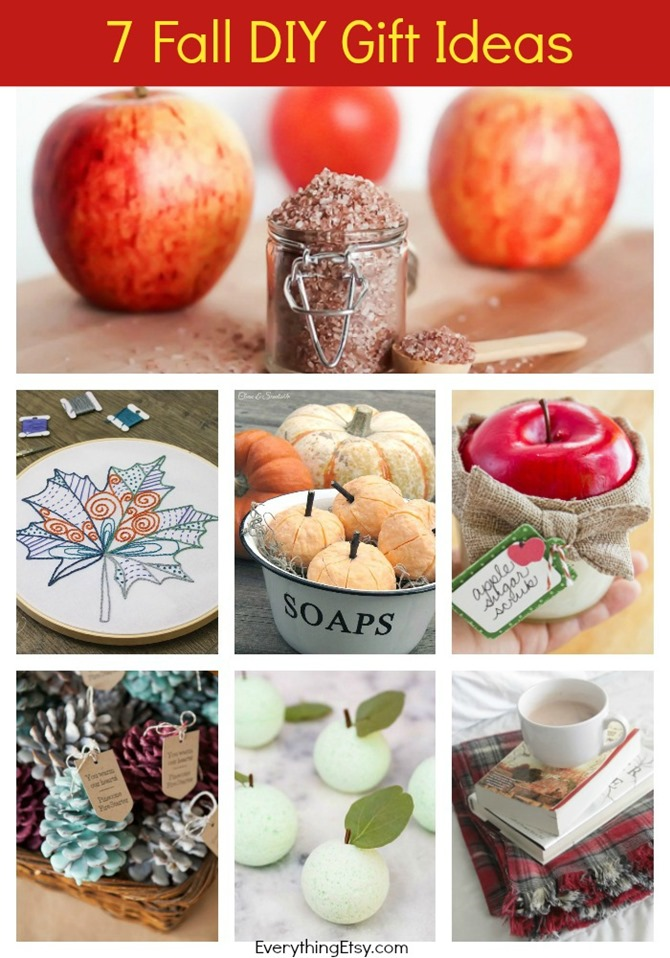 Can you ever have too many DIY gift ideas? Nope! 7 Fall DIY Gift Ideas just for you!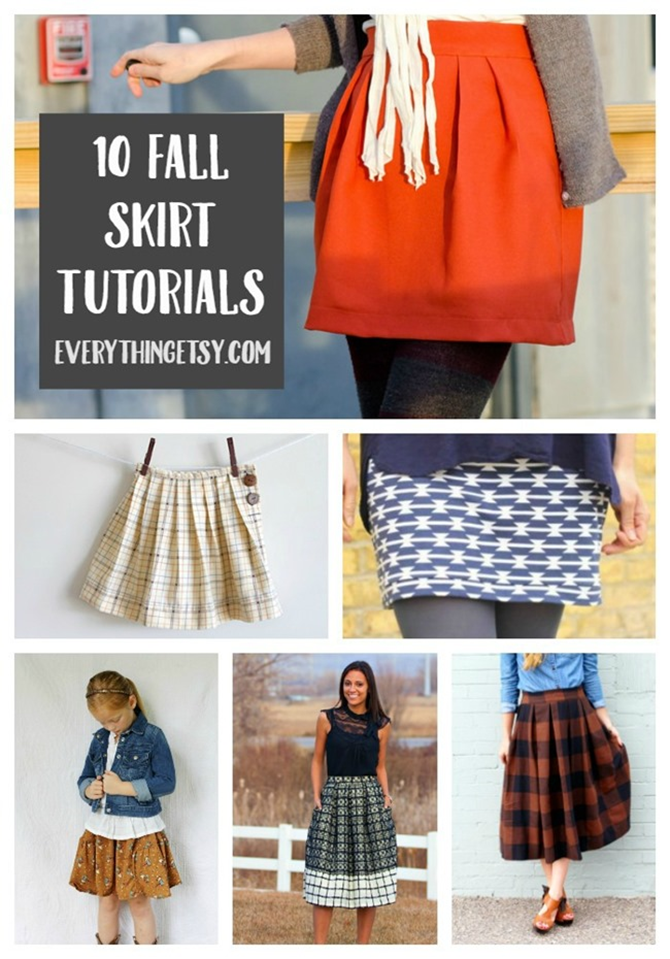 Simple fall skirts are fun to make. Check out these 10 Fall Skirt Tutorials and make a few in your favorite fall fabrics.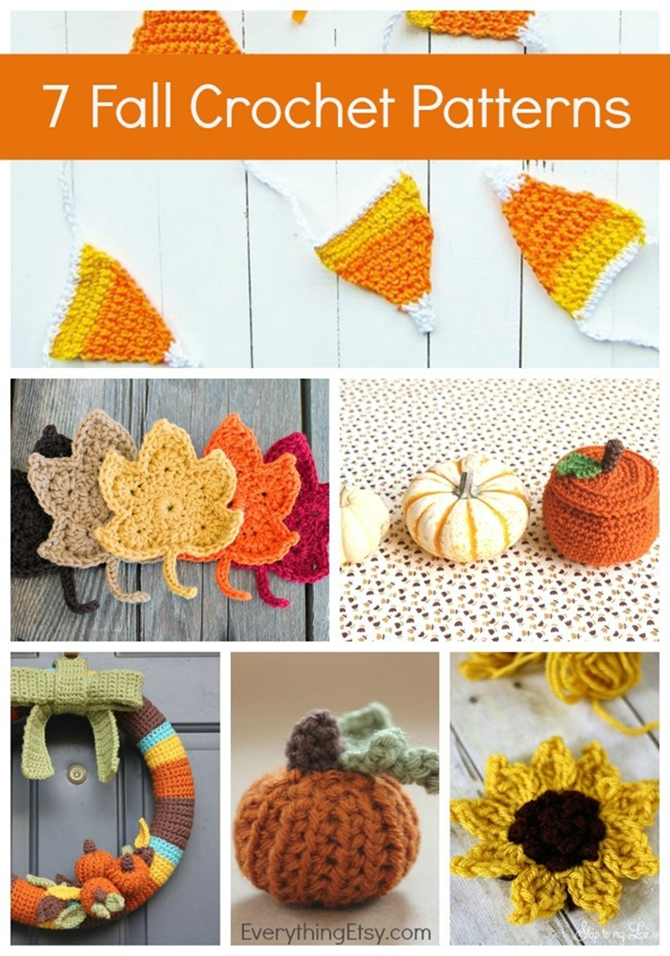 Can you crochet? If you can you will love these simple ideas for fall…7 DIY Fall Crochet Patterns.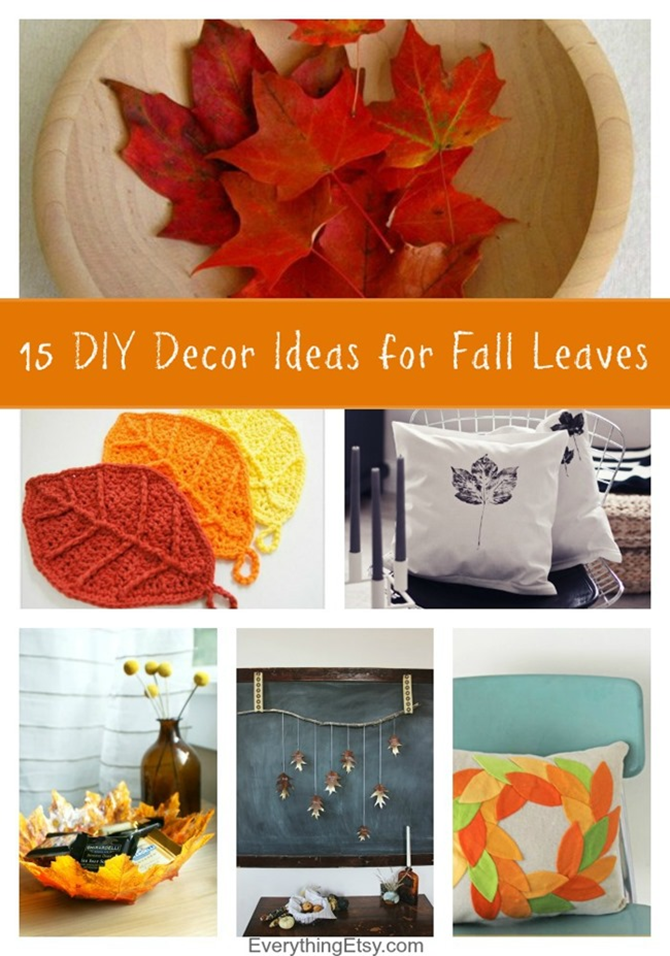 Are you in love with fall leaves? They are stunning! Create one of these 15 DIY Decor Ideas for Fall Leaves and bring a little touch of fall to every room of you home.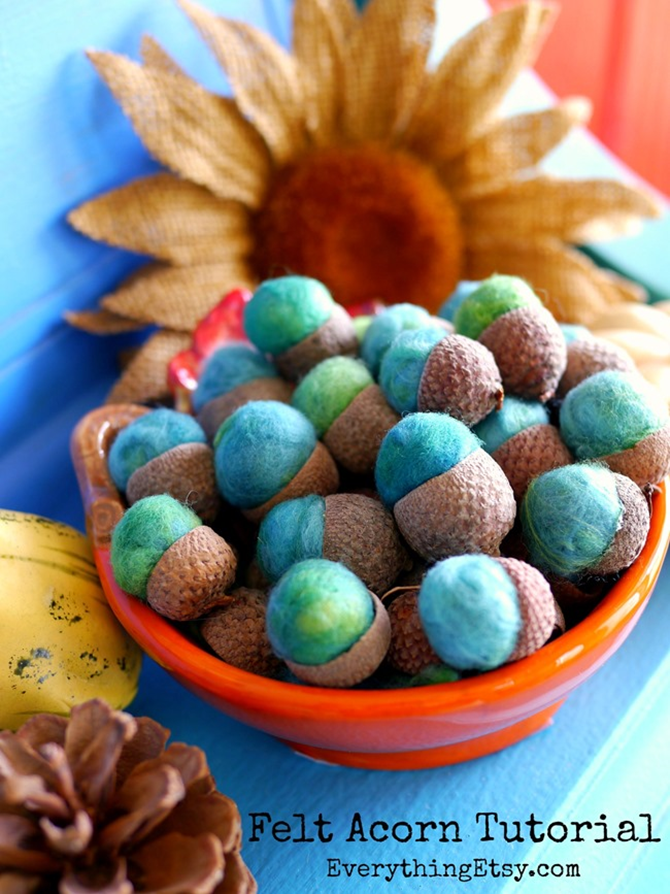 Here's a fun way to bring a little nature inside…DIY Fall Felt Acorn Tutorial.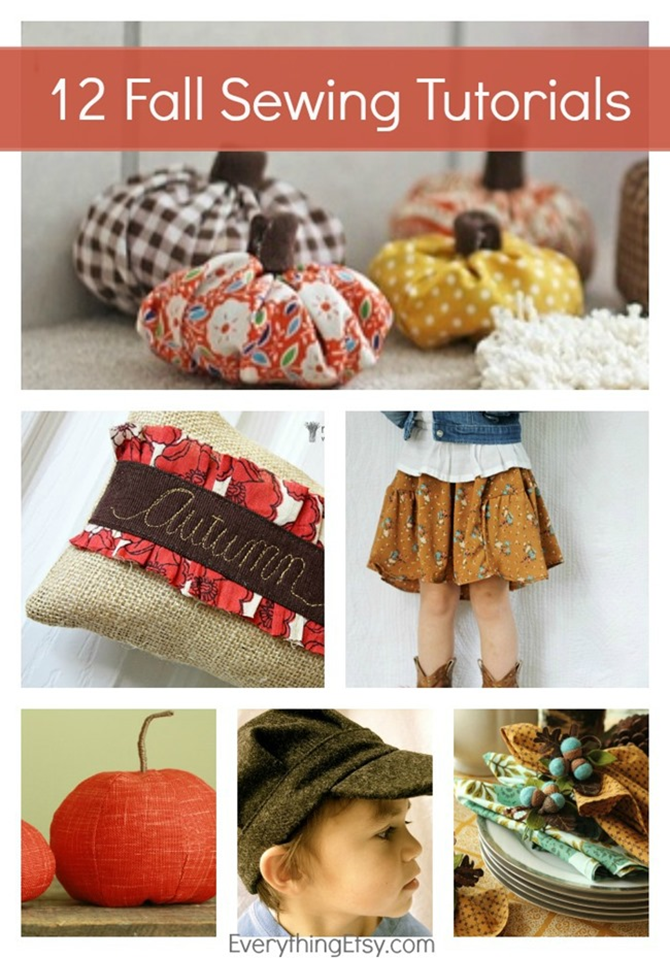 So, do you like to sew? You will love these 12 Fall Sewing Tutorials with easy projects for any skill level.
I hope you found an idea or two here! What's on your fall DIY list?
Happy Fall!
~Kim