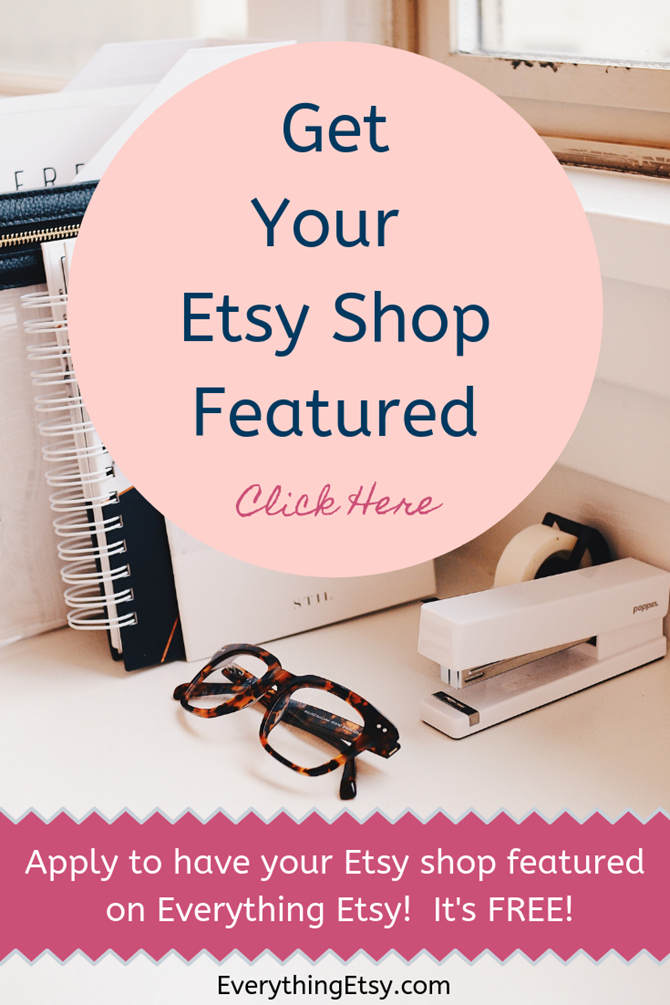 Are you interested in having your Etsy shop featured on Everything Etsy?
Here's your chance! I'm starting up my free featured Etsy Shop Interviews and Etsy Finds again! Woot!
This is where I showcase your lovely handmade shop, vintage shop or supply shop in a post that goes out to all our readers. I want to feature your beautiful Etsy shop!
Thousands of people will get to read all about you…that's pretty awesome exposure. Plus, I share on all my social media channels to hundreds of thousands of friends!
It's free, but you have to apply via email to be eligible.
The Four Steps to Take to Apply…
Step 1 – Join my Business Bliss Society right here. It's free and designed just for you!
Step 2 – Subscribe to EverythingEtsy.com right here.
Step 3 – Follow me on Facebook and Instagram.
Step 4- Email me at Kim@EverythingEtsy.com with "Etsy Shop Interview" in the subject line. Let me know a little about you and send me a direct link to your Etsy shop.
I look forward to sharing your shop!
Please share this post with your hard working Etsy friends!
~Kim