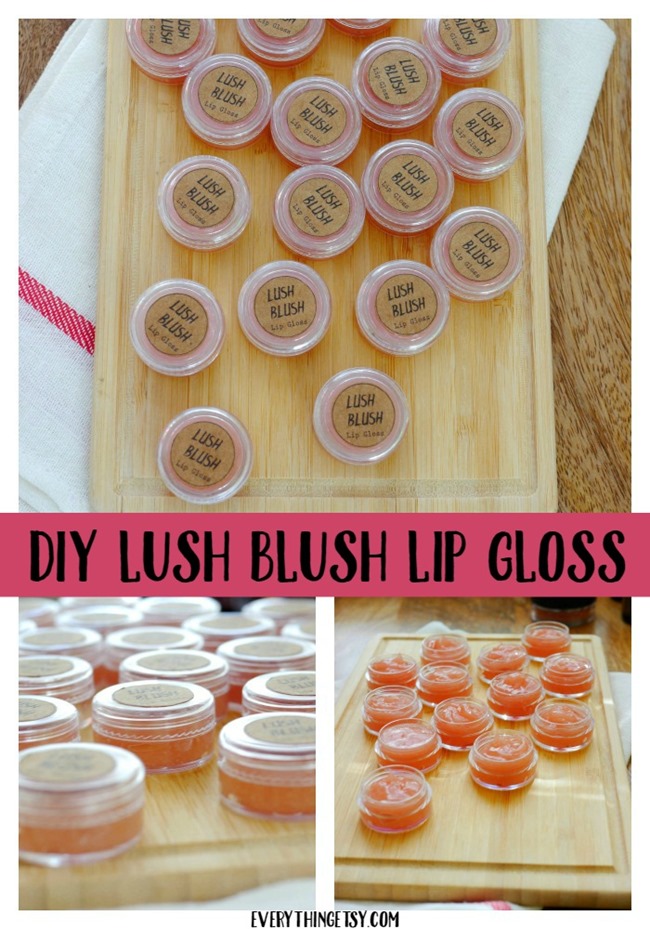 Homemade lip gloss is a fabulous DIY gift that's super easy to make! These fun little pots of lip gloss fit easily in your purse or pocket, and you'll find it keeps your lips feeling fabulous and soft during the cold winter months or days at the beach.
Make lip gloss with your favorite essential oils to pamper your lips and look great at the same time!
I'm such a huge fan of essential oils and their benefits. I use them in so many of my DIY projects, and you can learn more about why I do that right here.
I love the way these turned out. I always knew making lip gloss would be easy, but I didn't know it would be THIS easy! Once you try this you'll never want to go without homemade lip gloss again.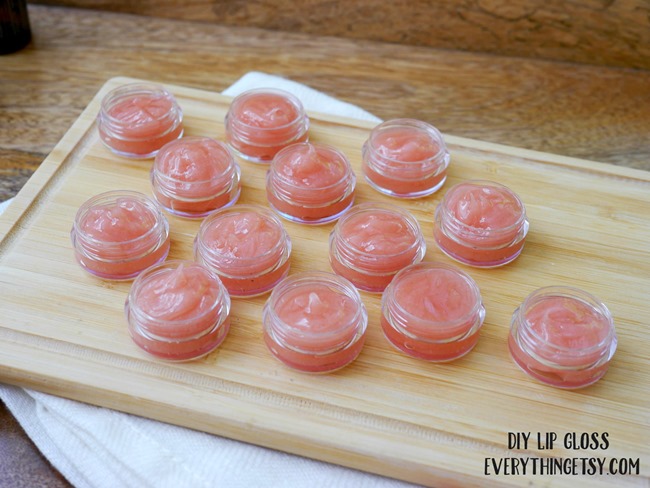 Make a big batch of them and share them with your friends!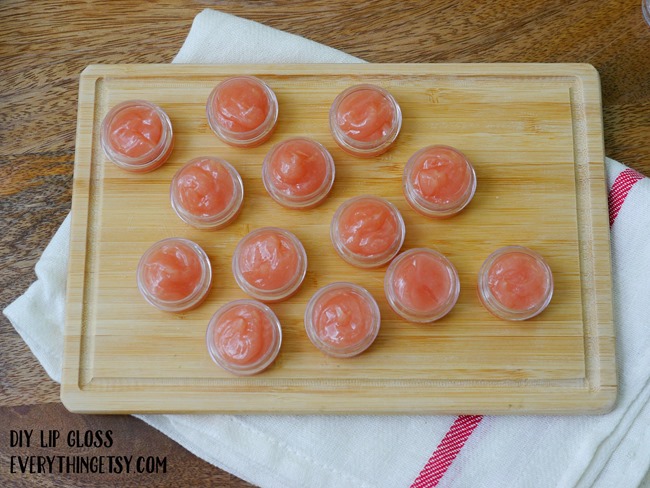 The color came out a beautiful blush color with a touch of shimmer…love it!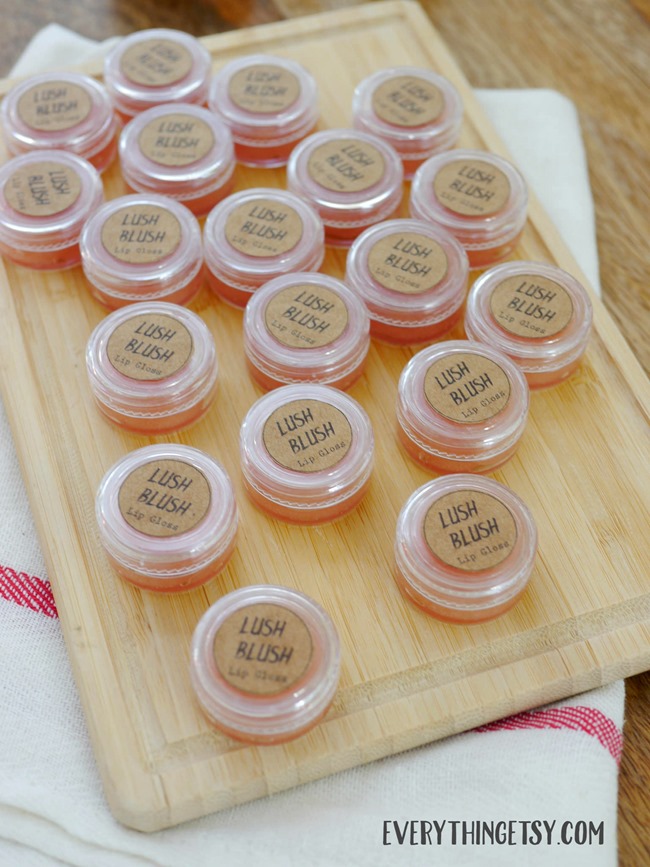 Here's how to make them yourself in minutes…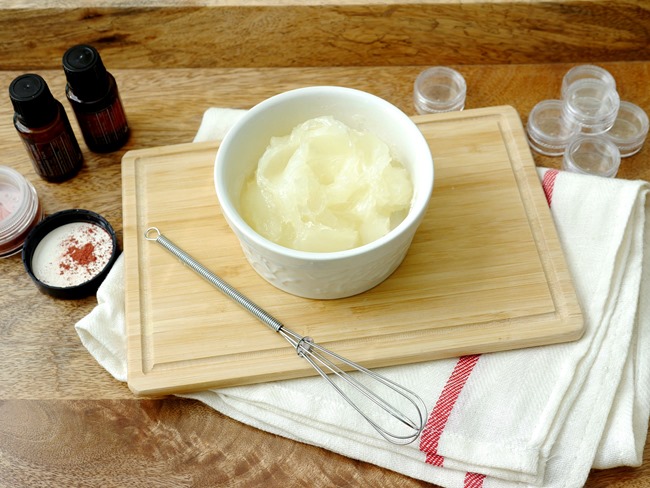 Gather your supplies so everything is right in reach. Clear 10 minutes in your schedule…ha! This really is a quick DIY project.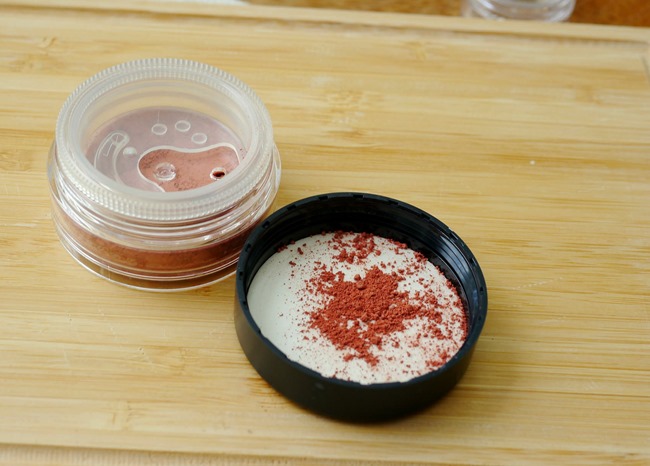 I used mineral makeup to add color to my lip gloss. I couldn't be happier with the color, so you might want to do the same.
Here's a list of the supplies for 18-20 pots of lip gloss…
I've included Amazon links to make your project shopping easy. I had such a hard time finding the lip gloss containers anywhere else. I am a major Amazon junkie since I love getting everything delivered right to my door! Happy mail rocks!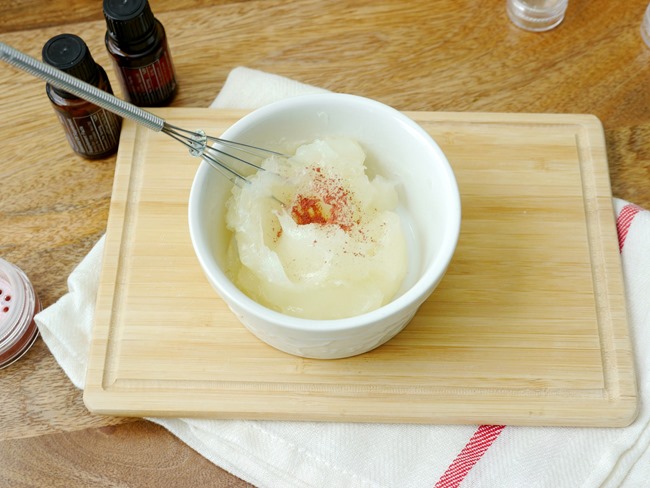 Add your Petroleum Jelly, essential oils and mineral makeup in a small container. Mix well. Start off with a small pinch of mineral makeup and then add more for a deeper color if you want.
I use quality essential oil that you can learn more about at the bottom of this post. I love, love, love essential oils for so many reasons! You can mix and match your favorite essential oils, but I love the combination of Grapefruit and Peppermint! Try it first!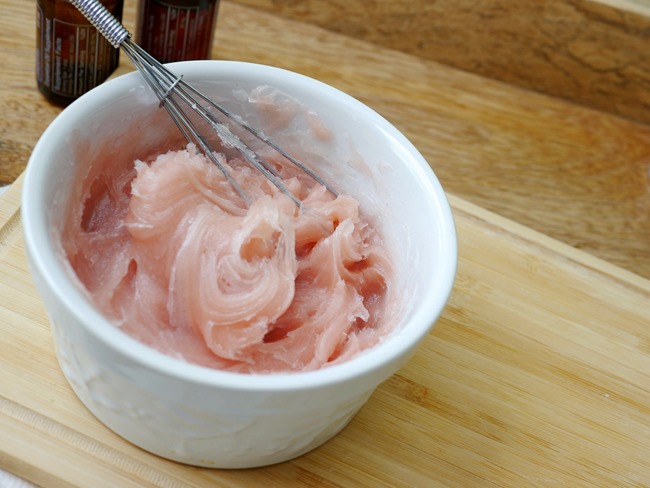 It's so easy that anyone can do it. What a fun project to do with your kids!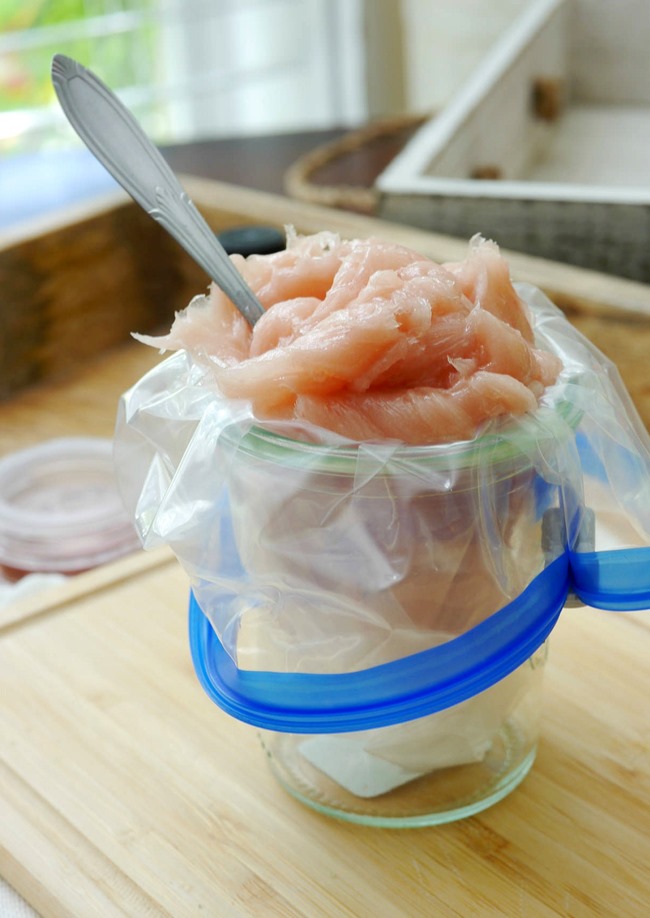 The tricky part is getting it into the little lip gloss pots nice and neat. Here's my tip…use a sandwich bag!
I placed a sandwich bag in a jar and folded over the edges. The jar makes it stay open and it's not messy at all as you fill it if you fold the edges back. Then I zip up the bag and cut off the bottom corner of the bag to create my own little pastry bag of sorts.
Just squeeze the lip gloss into each one and you're all set…no mess at all!
Add my lip gloss printable labels to the top and you have an awesome batch of homemade lip gloss! You can find the download for the printable at the bottom of this post.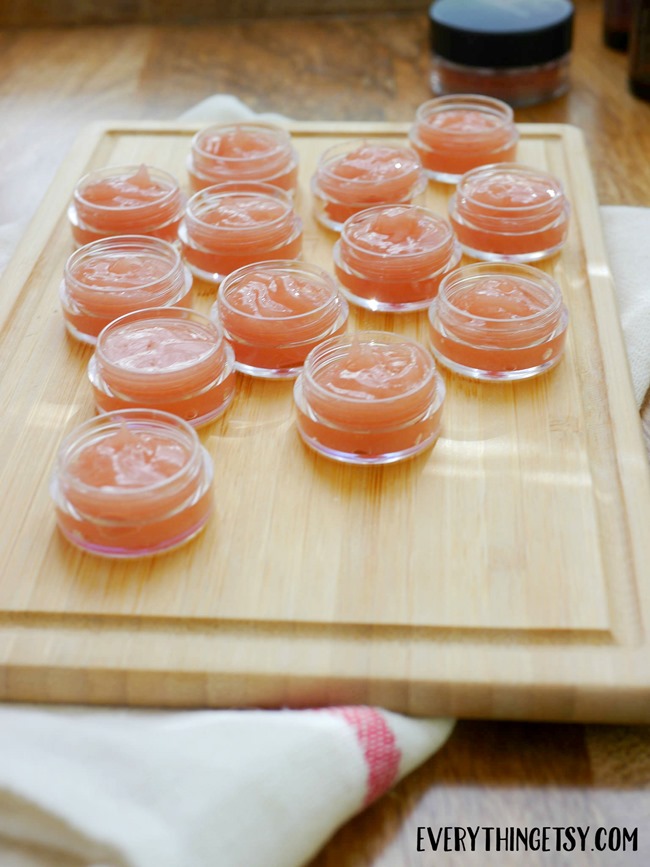 Pretty easy, right?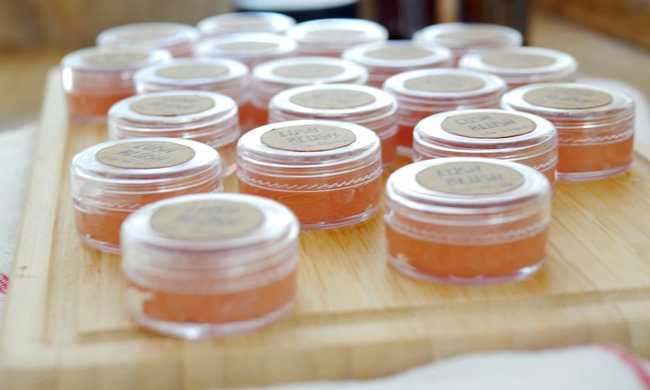 If you're looking for a quick DIY gift…this is it! There are only a few supplies and it's nice to know exactly what's in your lip gloss, don't you think?
Download your Lush Blush Lip Gloss Printable Labels right here.
I'm all about handmade gifts! These are some of my favorites…
Handmade gift rock!
~Kim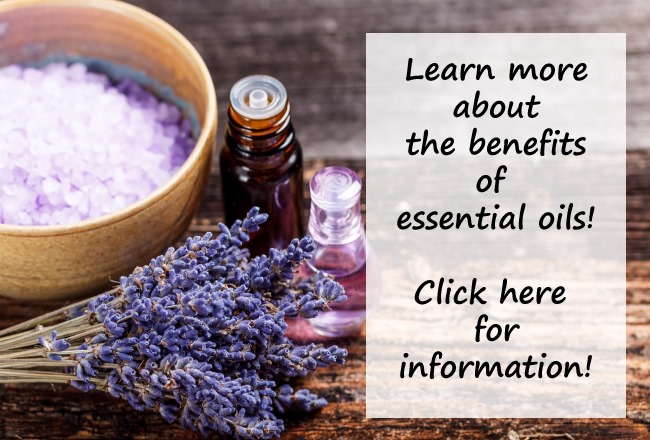 Are you interested in learning more about essential oils? They really are amazing!
I've been selling essential oils for a couple years now and have used them for over 5 years…so, please email me any questions you might have, or click on image above for a guide to essential oils. I'd love to help you out! Kim@EverythingEtsy.com