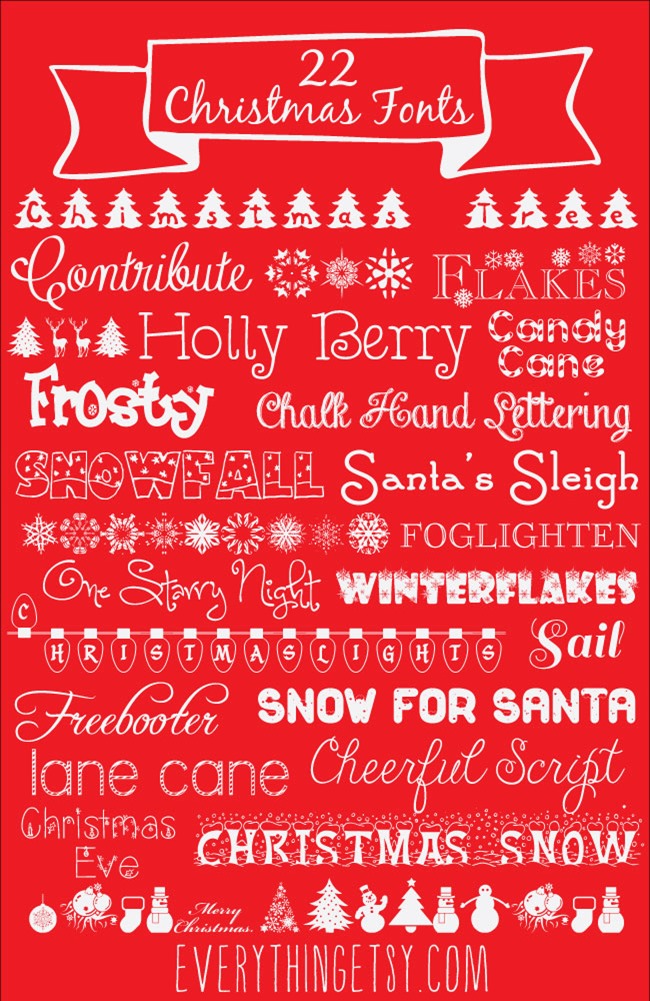 These free Christmas fonts are perfect for your holiday projects!
I love having just the right font for my craft projects, blog images, Project Life cards and any other idea that I dream up that day. It's a super big pain to have to stop and search for something that looks just right. Have you ever had that happen?? It drives me crazy!
Use these for Christmas cards, banners, gift tags and sooooooo much more! Fun stuff!
Download these in minutes and you should be ready to go on any crafty project. Click on the links below to download…
Christmas Eve l Sail l Winter Flakes l Christmas Tree l Freebooter Script l Foglihten No. 01 l Candy Cane l Flakes l Lane Cane l Xmas TFB Christmas l Contribute l Christmas Lights l Christmas Snow l Snowfall l Frosty l Santa's Sleigh l One Starry Night l Chalk Hand Lettering l Janda Cheerful Script l Holly Berry l Snowflakes l Snow for Santa
These are free for personal use and some are fine for commercial use…please check them first to see if they will work for your project.
Do you have a favorite font? I have more than a few…lol!
~Kim
More fonts you might enjoy…
Check out hundreds and hundreds of handmade gift tutorials right here…gifts for men, easy gifts, gifts for kids and tons more!