I love this quote! Life really is a great big canvas and I'm excited to be living it in a creative environment and throwing on all the paint I can! Well, to be totally accurate, I usually spray my paint on! That still counts right?
Here are a couple of free printables you can download and print out as a reminder to keep on being colorful and creative!
My gift to you as thanks for being with me here at Everything Etsy!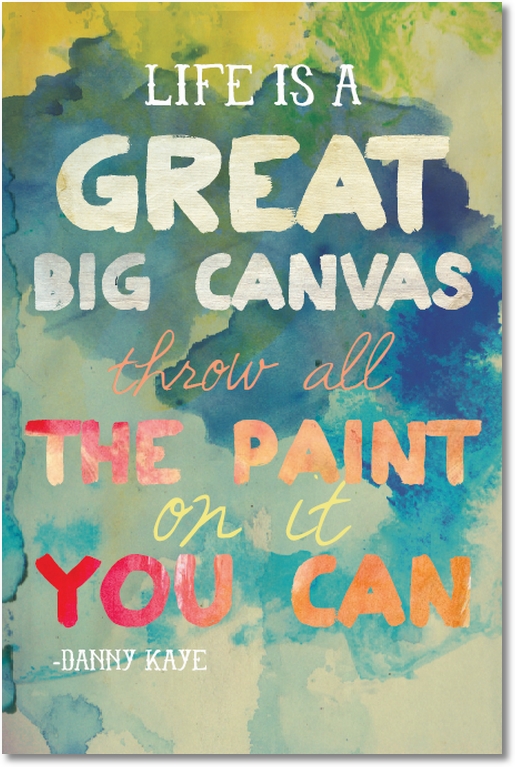 Downloadable PDF Links:
Top Color (Grey and Blue) 8×10 4×6
Bottom Color (Green-ish and blue) 8×10 4×6
In most web browsers you can just click on the above links and they will open in your browser window and you can print them from there. If that doesn't work or if you want to save the file to your computer for future use you can usually right-click on the link and choose "save link as" or "save target as".
How are you painting your canvas?
This quote makes me think of the amazing transition we've experienced over the last years starting with selling on Etsy, then blogging for fun, then trying to make a full-time living creatively online. It's a completely unexpected direction and when I get scared of the unkown I think of quotes like this and remember it's our life to create however we want to!
What does this quote make you think of? I'd love for you to share in the comments.
~Kim