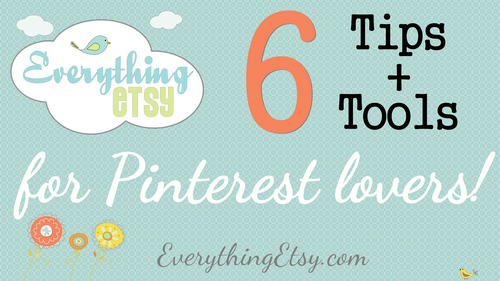 Pinterest is by far the hottest site on the Internet at the moment. The site enjoys millions of visitors each week, sometimes more than one million in one day.
That's a lot.
It's no surprise that Pinterest is as successful as it is. The site appeals to our visual side, both in terms of visual organization, and in being visually appealing. A collection of colorful and engaging pin boards is beautiful to behold and fun to browse.
I know I'm preaching to the choir here. Artisans and crafty people were among the first to embrace Pinterest, even before it was cool.
Here are a few pointers and Pinterest related tools for making your pinning even more useful and fun!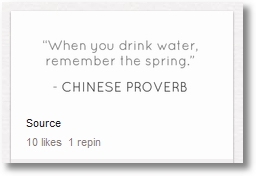 This site offers a nifty little bookmarklet that works in the same way your Pinterest button on your bookmarks bar works.
It's a great way to remember pearls of wisdom from books, blogs, or your favorite daily email!
I'm also noticing companies using this to spread things similar to press releases.
We'll see how it goes. It seems like the people who, in a previous life, wrote magazine and tv ads for a living, always mess up great sites. I hope they don't overcommercialize Pinterest.
Follower Count Per Board
As it is with every other social network, we can control who's messages we see by choosing whom to follow. For anyone looking to see pictures of their products or from their blog go crazy on Pinterest, your follower count can make a real difference in getting that wave started.

When exploring Kim's Pinterest boards (linked to above under colorful and engaging!) I noticed that some boards have more followers than others.
This is an important thing to know when pinning your images. If they fit more than one of your boards, it might make sense to start off with the board with the most followers. You can always go back later and pin it to another applicable board.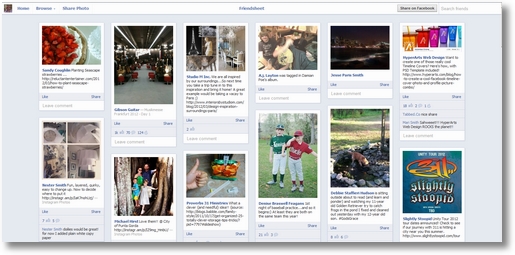 Friendsheet is a Facebook connected app that presents your friends photos in a Pinterest-esque grid layout. IMHO, this idea is going to be very popular. Check it out.
Pin Videos
As Pinterest usage increases, I think lots of people are going to start finding it very useful for oranizing and bookmarking more than just great photos. In fact, more and more people are using Pinterest to keep track of videos they find useful.
You can pin a YouTube video simply by clicking the same "Pin It" button in your bookmarks bar that you use now for your regular pins. If there is a YouTube video on the page, you can pin it.
Pinterest has mentioned adding support for videos from other platforms, such as Vimeo, but I don't think that is available yet.
Linking Directly to A Board
One of the ways to build up your Pinterest followers count is by sharing your stuff in other circles such as Facebook, Twitter, and your blog.
This may be elementary for many of you, but if you don't know how to do it, this video on how to link directly to a pin board or particular pin might be helpful:
Do you just need to be different? I get it. There are lots of sites that are similar to Pinterest but aren't actualy Pinterest! So you can enjoy the fun of visual bookmarking and image collecting without being a conformist! 🙂
One example is Juxtapost.com, seen below: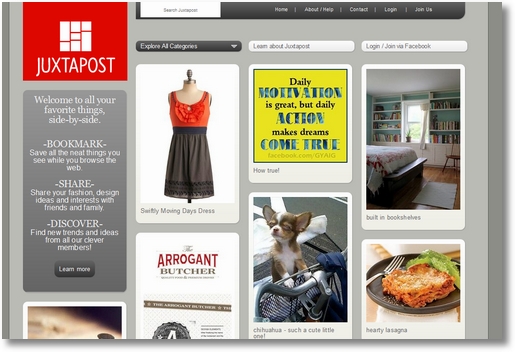 Of course, sometimes the smart play for building business is to be where the people are.
And for the time being, the people are at Pinterest.com in droves.
Visit Kim on Pinterest @EverythingEtsy
What Pinterest Tips do you have to share? How have you used Pinterest in your life?
~ Tim