While looking for a picture to use in a recent post about how to share your etsy shop address, I came across this picture: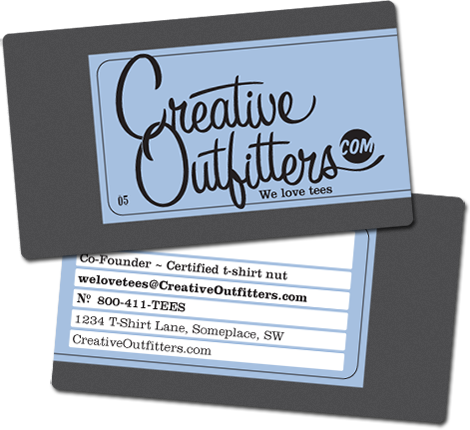 At first (and second, and third) glance I thought: nice card. But just another nice card. No big deal really.
Until I clicked through to the source website for the picture, which is a design firm called Flow 14.
It was there that I found out what I was really looking at. The blue part of the card is a sticker!
That is just so cool and creative I had to share it with you. Think of the possibilities!