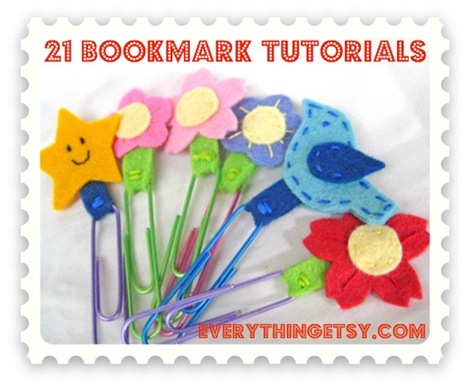 Handmade bookmarks make great gifts any time of the year! Just add a little note or give one with a book. You really can't go wrong. Oh, and don't forget how easy they are to mail to a friend and brighten their day!
Make a few to share from this list of lovely bookmark tutorials!
Even in this day of Kindles and such, you can't replace relaxing with a good book. I hope you found a few bookmarks to create and enjoy.
Do you have a favorite? Have you made a cute bookmark in the past? Please share your ideas in the comments!!
~Kim