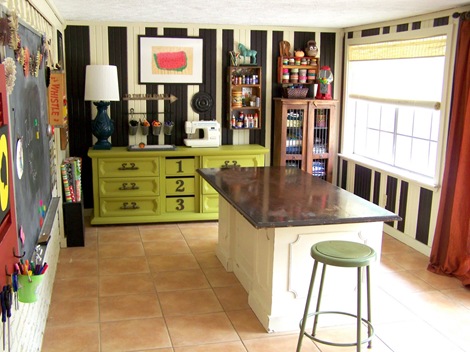 Wow! Check out this awesome craft room created by Rebecca from Older and Wisor. She totally took what she had and turned it into a great place to create.
I seriously love the green modified dresser and the large work area! I could spread my stuff all over that table in no time. Sometimes a little space makes everything seem so much easier.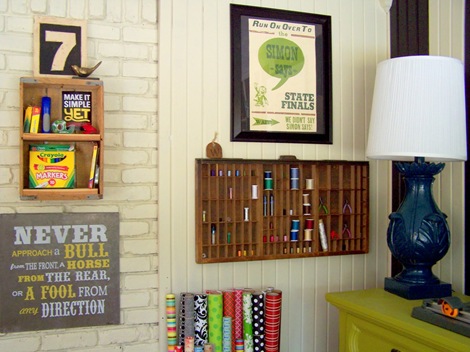 Lots of cool details all around!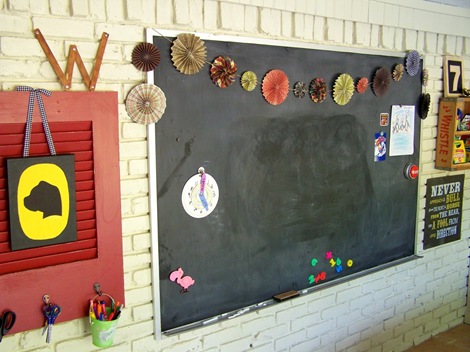 Chalkboard are always fun!
Hop on over to Older and Wisor and take a look at all her lovely before and after photos. Rebecca is super creative and shares all the pretty details.
It doesn't take a big budget to have a great craft space!
~Kim