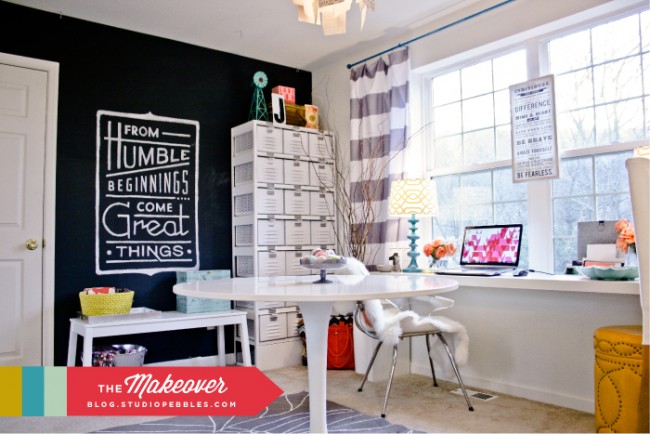 This craft room makeover will give you tons of inspiration to make your crafty space all your own. The room was already functional and cute, but now it's simply amazing! Who wouldn't love a creative space that's this beautiful?!
Jennifer from Studio Pebbles was blessed to work with Target to design something that fit her style and could be done without spending a fortune.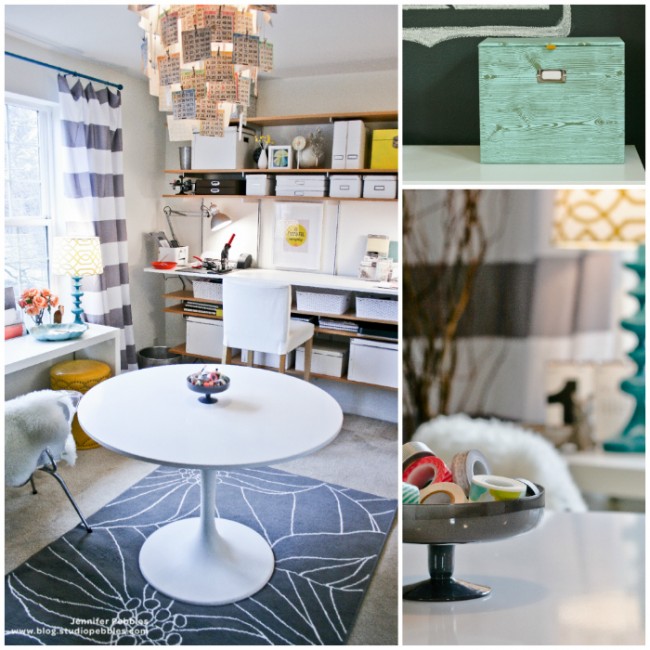 I love how there's a few spots to sit and work on projects. You could even leave one in-progress project on a table and go update your Etsy shop on the computer at your desk. I hate having to clean up when I'm in the middle of something creative. It ruins my crafty vibes…you know what I mean?
The colors, the style, the quote on the wall…I LOVE it all!
Visit Studio Pebbles and see all the fabulous photos including lots of before shots…AMAZING!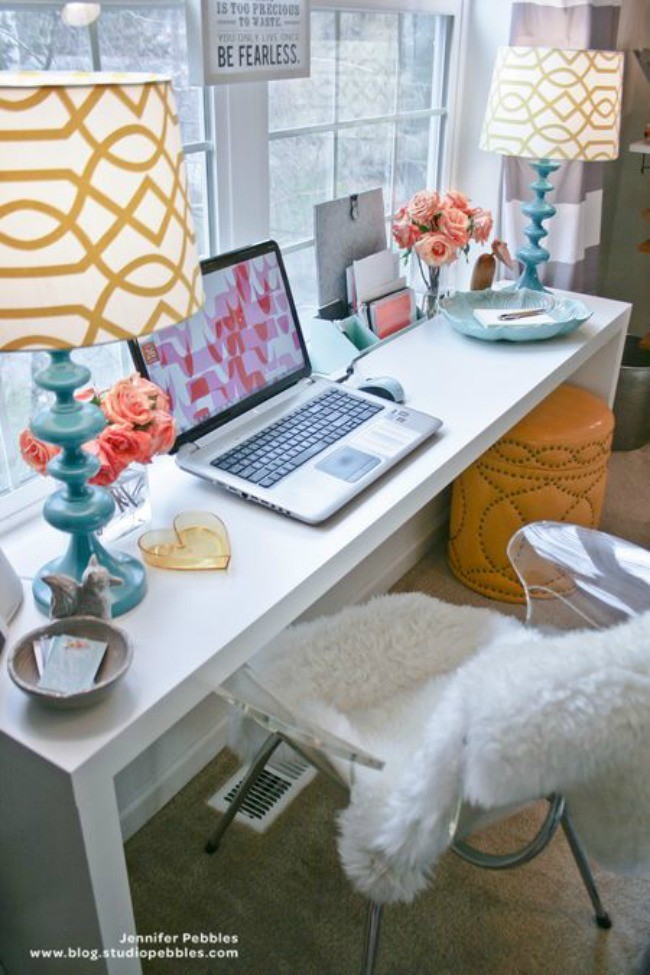 Pretty, pretty, pretty!
Visit Studio Pebbles on Etsy for adorable printables like these 3×4 cards! These would be perfect for your Project Life books or scrapbooks!
Jennifer is super creative! Keep up with her beautiful blog right here and you won't miss any of her inspiring projects.
Still want more craft room inspiration? Check out our Craft Studio Section for hundreds of ideas!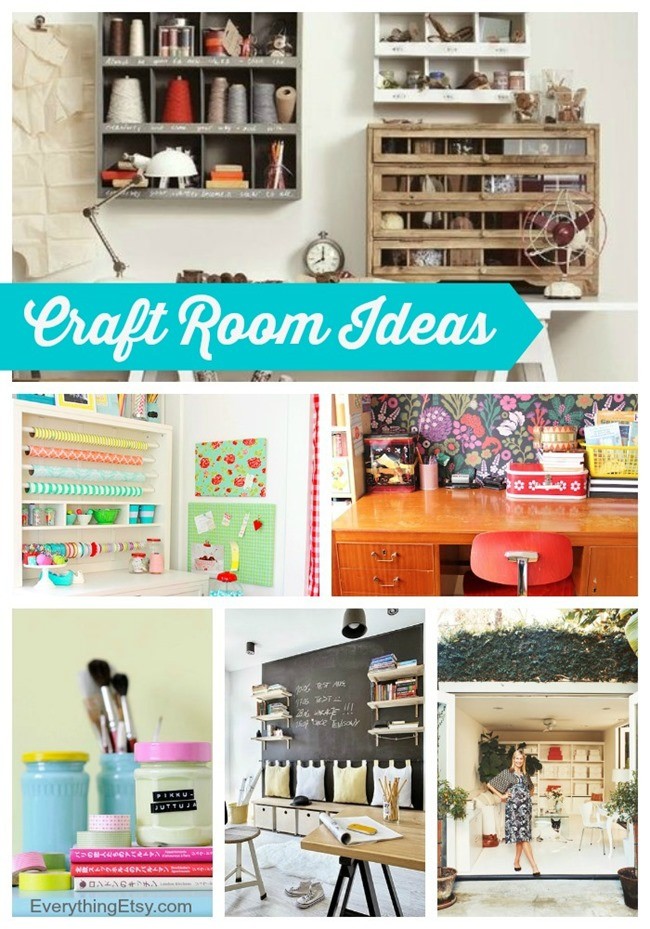 You won't want to miss on of our most popular posts full of craft room ideas you'll love!
Have you made any changes to your crafty space lately? I'd love to hear about it!
Have an inspiring week!
~Kim