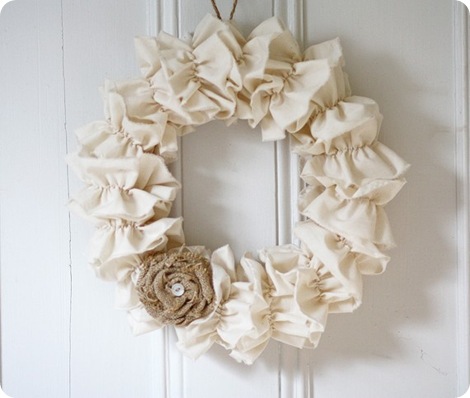 What a fabulous time for shopping on Etsy! The selection can't be beat and everyone loves handmade gifts. I found a few holiday goodies that are sure to bring a bit of cheer to your home during this holiday season!
This ruffled wreath is from Looking Glass House…love, love, love it!
4EyesAndEars has wine cork Christmas Trees to decorate your tree!
They would look great as a finishing touch on a package, don't you think?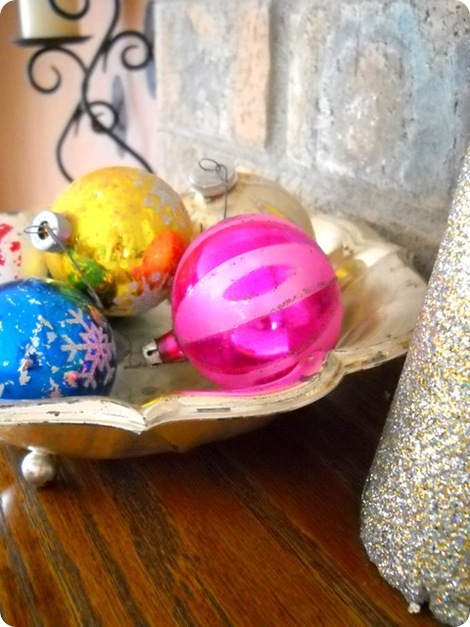 Little Shabby Shack has lots of vintage ornaments to add a bit of retro sparkle to your room.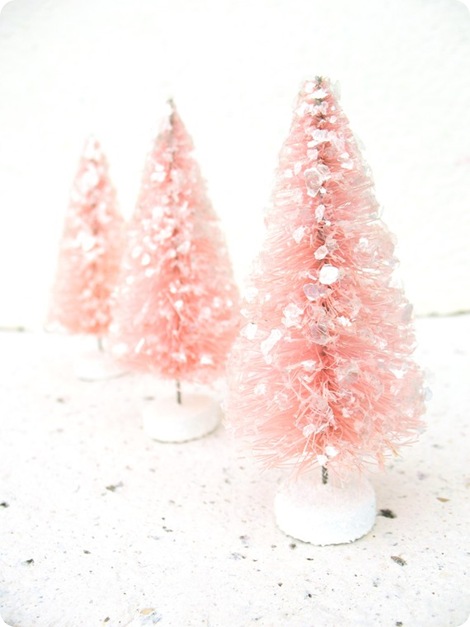 Vintage inspired bottle brush trees in sweet pink from Kate's Cottage. Too cute!
I'm sure you've been busy decorating. I keep adding a bit here and there each day. It seems like there's always a spot that could use a little something special.
I love our growing stack of Christmas books that are stacked by the couch to enjoy. There's something about them only being around for a season that makes them extra special. Do you have a favorite decoration you bring out each year?
~Kim