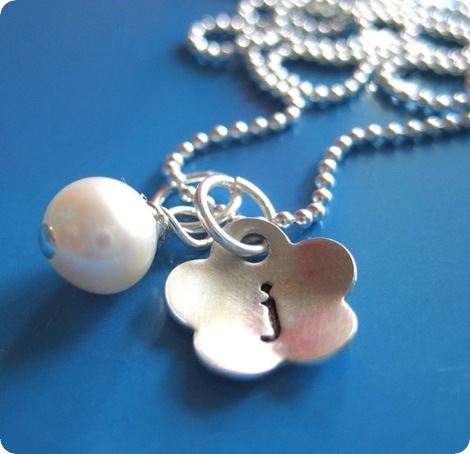 I introduced my Tiny Initial Flower last week with a little giveaway, and now I've picked the lucky winner…

Congratulations Brook! You can choose this necklace or a $25 gift certificate to Kimberly Layton Designs.
Thanks for all the lovely comments you all left on the original post!
I'm stamping away over here today and this is the last week for custom orders…so don't miss out! It's been busier than I expected and I'm starting to run low on certain charms.
I hope all of you are enjoying the holiday season!
~Kim